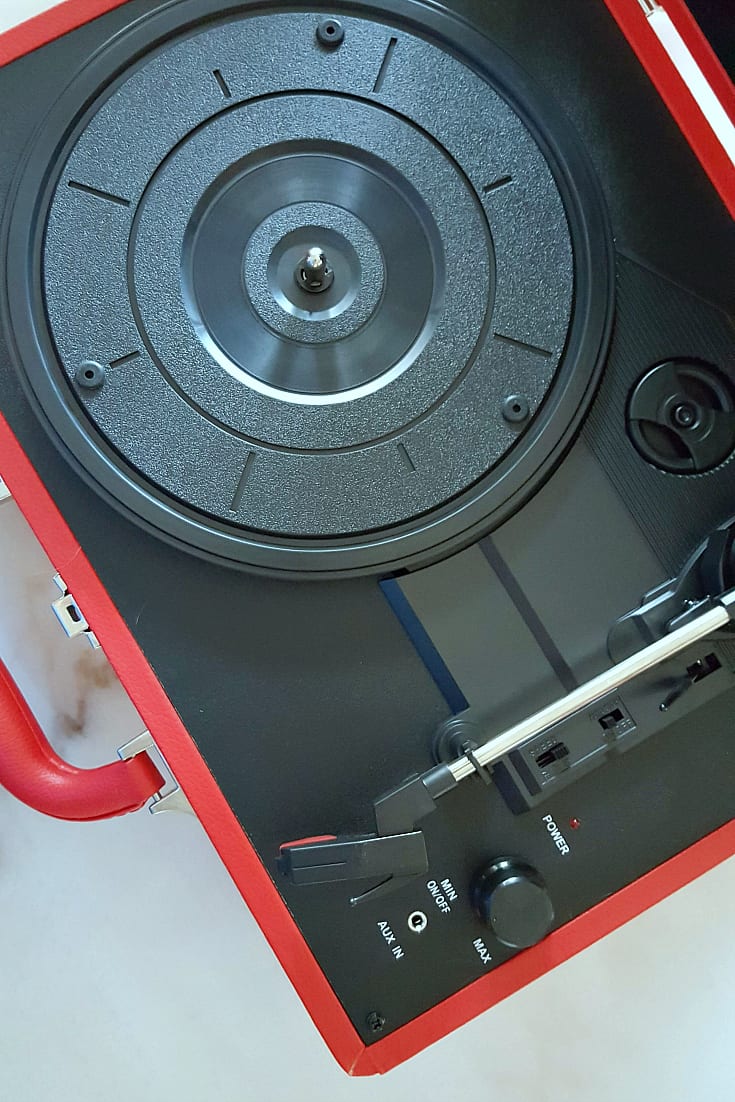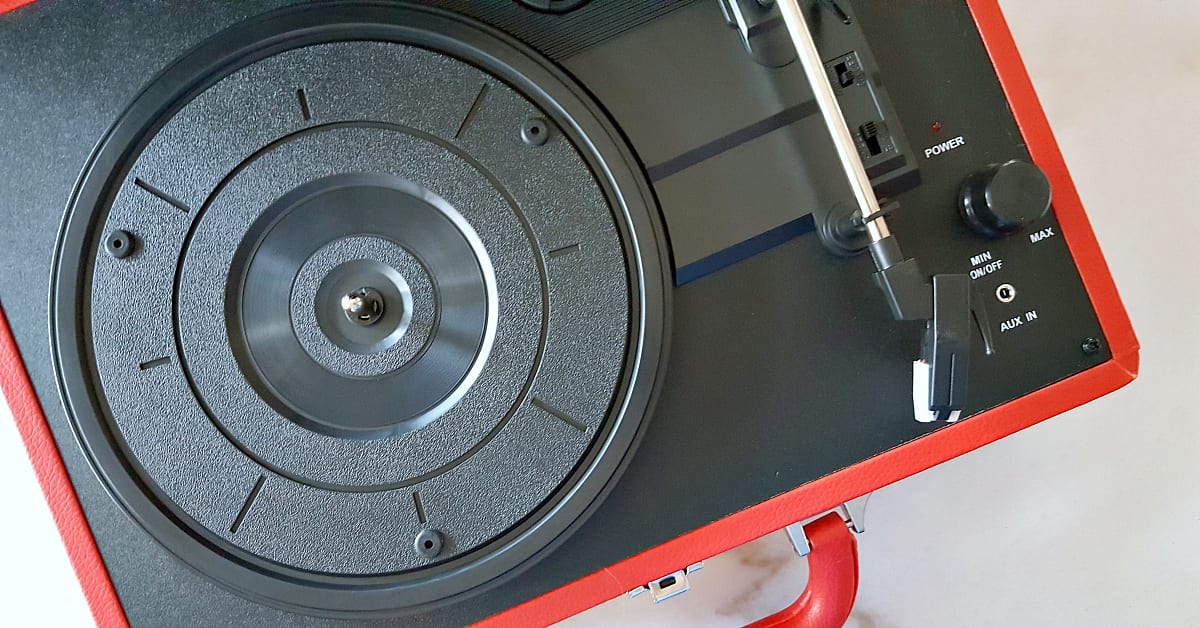 As soon as I saw this suitcase style portable record player, I knew I had to have it! Some years I can't think of anything that I want for myself for Christmas, but this year is different.
The Feir Portable Record Player is fantastic, and, yes, I did get it early. I will enjoy it now, on Christmas day and for years to come.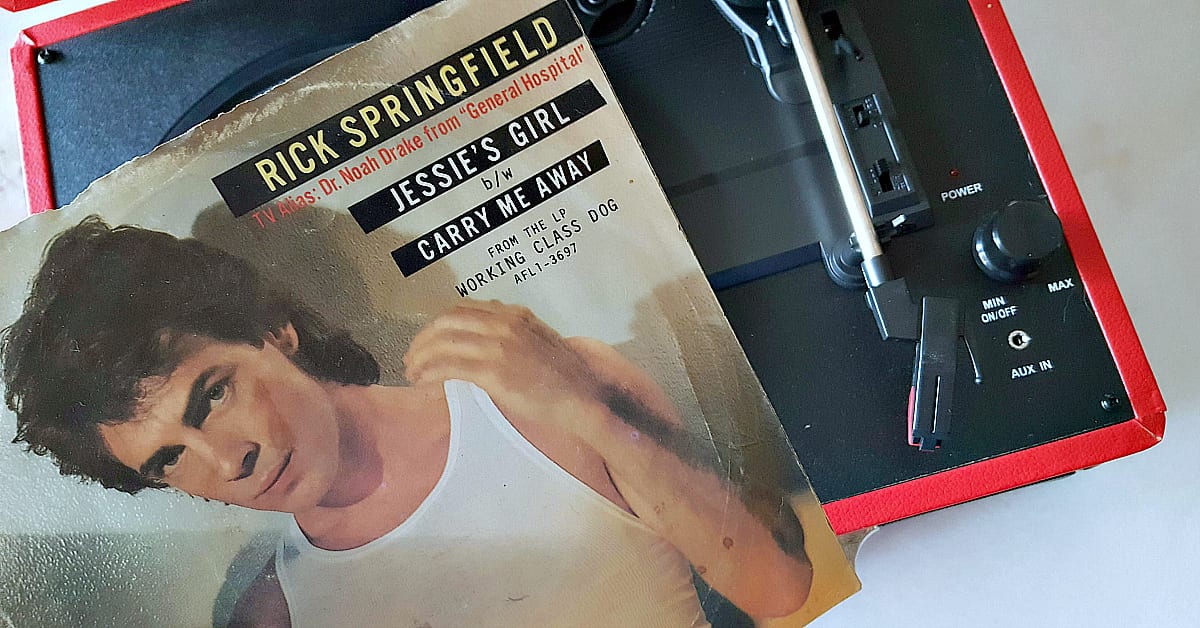 I haven't saved much from my childhood, but I have kept my huge record collection. I'm so excited that I can now enjoy playing my records again. Digital music is nice, but there is something truly special about records.
The Feir Record Player comes in red, white, black and turquoise. I chose red, since my childhood portable record player was also red. It, however, was plastic and was cracked and banged up before I was done with it.
This record player has a sturdy, lightweight wooden cabinet and is covered in leather. The handle makes it easy to transport, whether you are carrying it to another room or taking it somewhere else. It is beautiful and built to last.
Looks great and easy to store!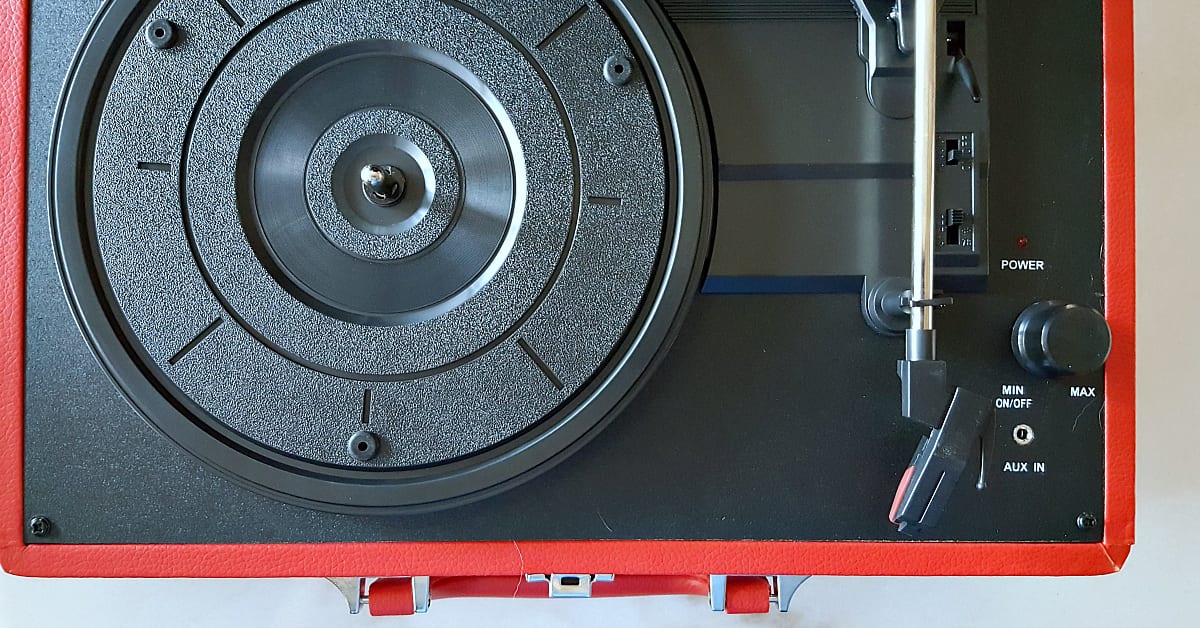 The player has three speeds, so I can play full albums, singles and those old 78s that were popular before I was born. There is an adapter for 45s fitted into the case, so it's easier than using those separate plastic ones that break and get lost.
The stereo speakers are built in, and the quality is great. I'm happy using it as is, but I can also plug in external speakers or use headphones.
One of the great features is that I can easily plug it into my computer to digitally record my records. This will be a great way for me to preserve my record library, and I'll be able to enjoy the music wherever I go.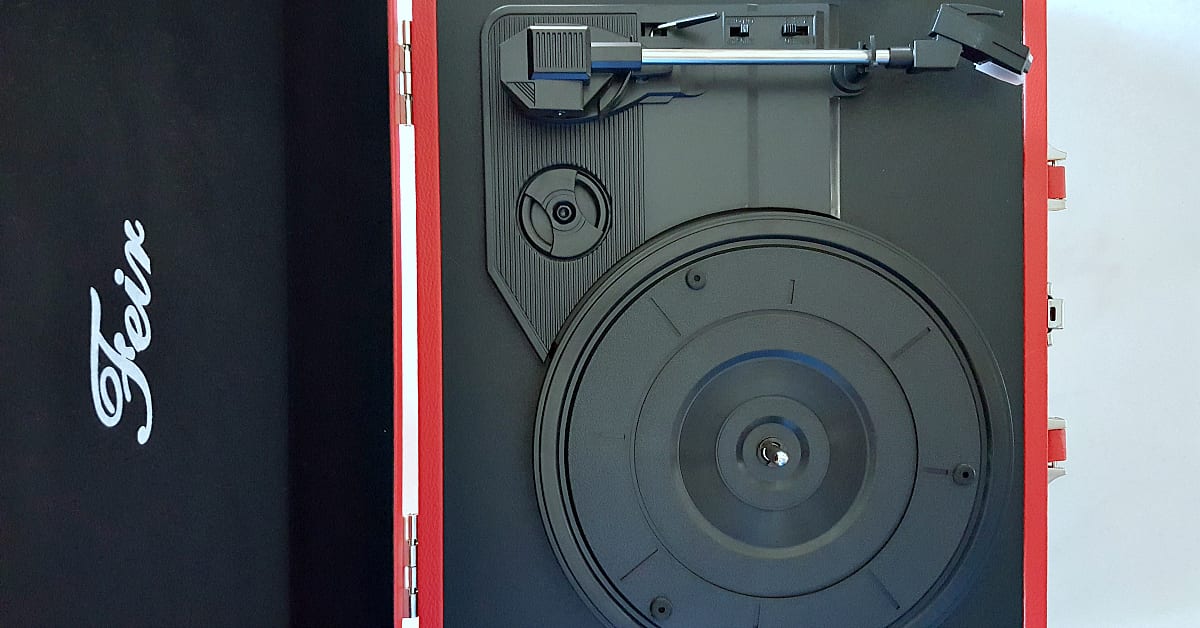 I'm so happy with my new Feir Portable Record Player. It's been a lot of fun to rediscover the music of my youth.
This is a great gift that will give the recipient hours and hours of pleasure!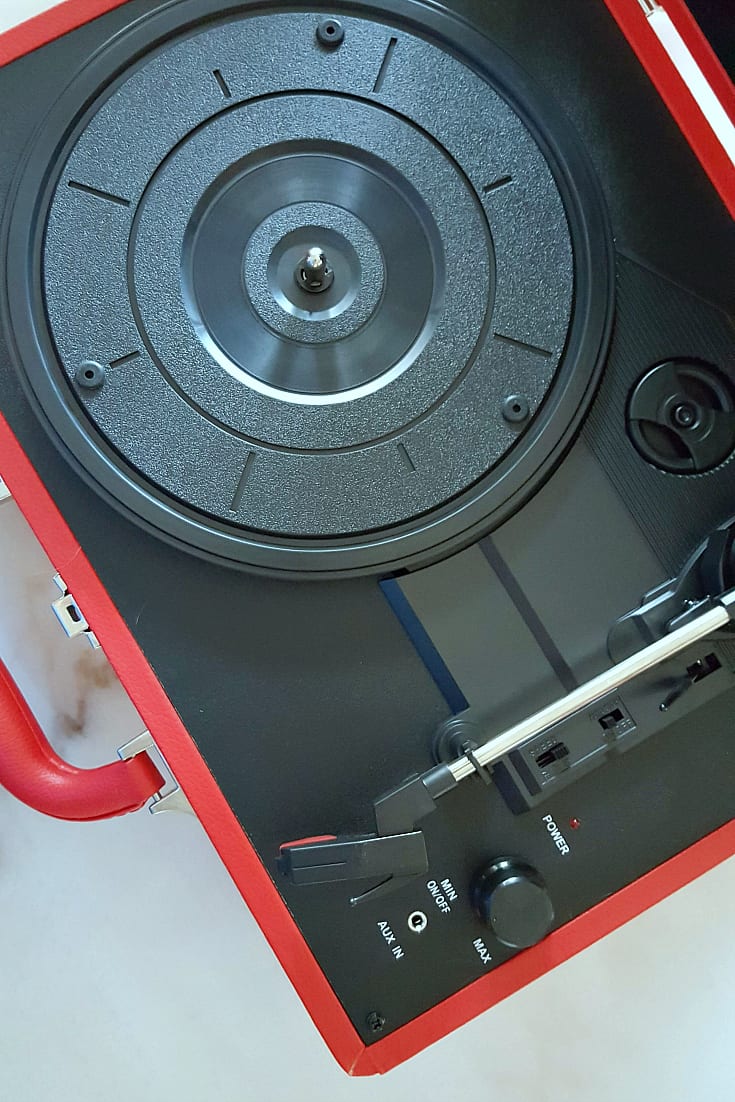 Also, check out my holiday gift guides for great ideas and savings on products you want and need.