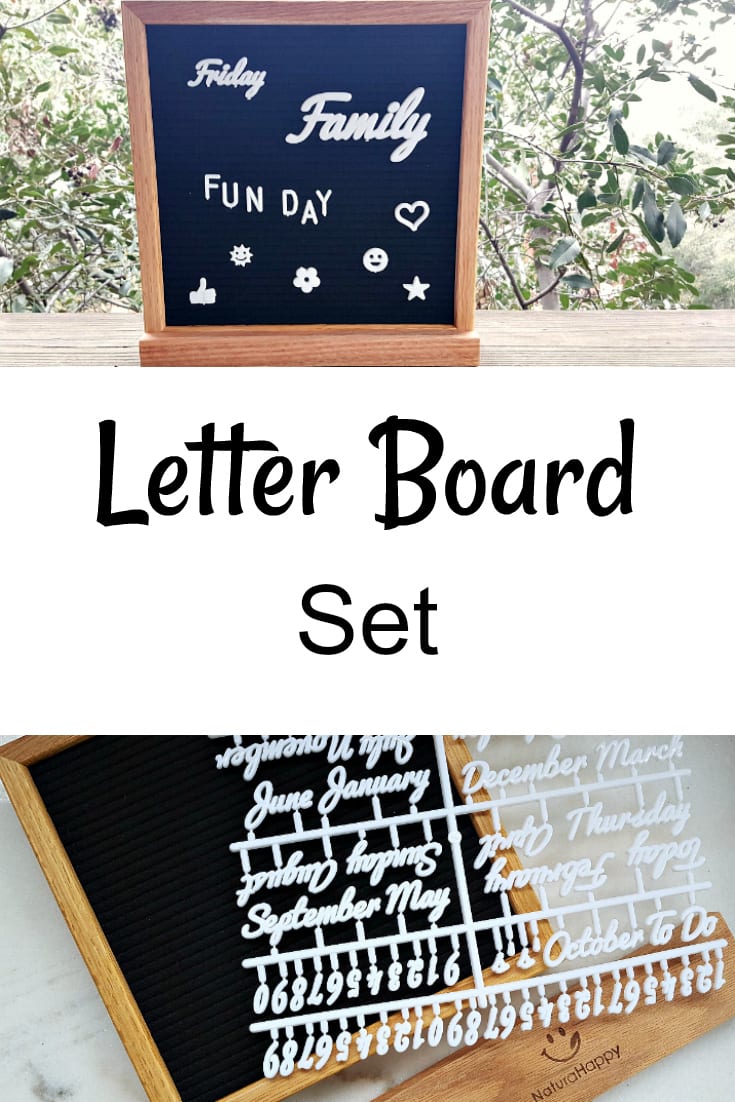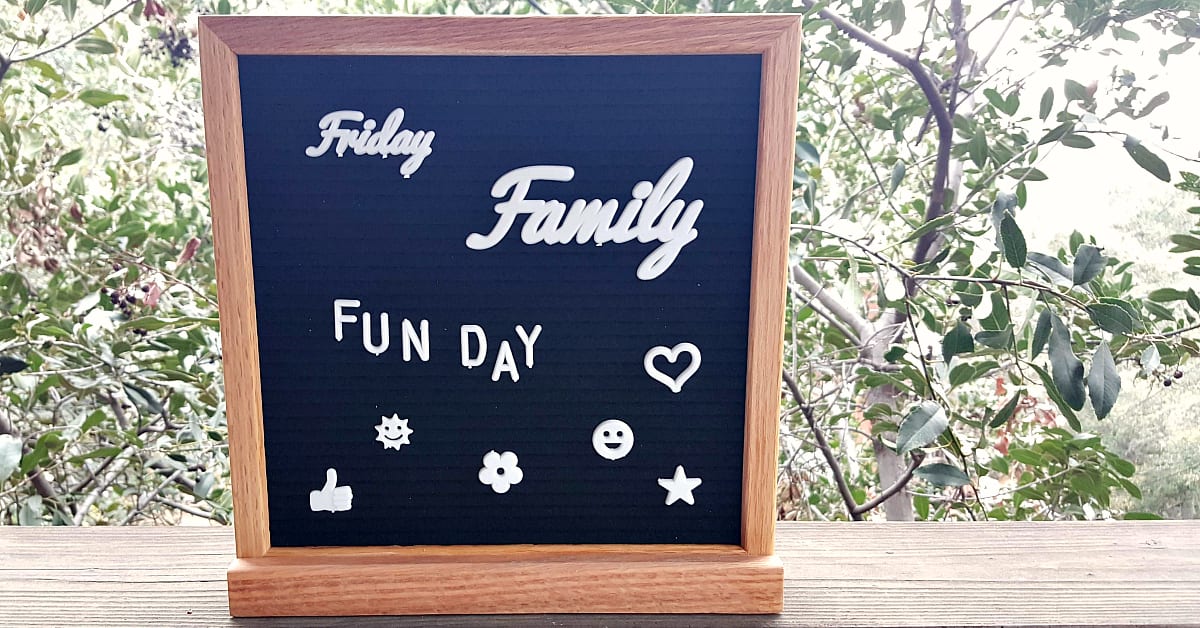 Have you been seeing cute letter board set pictures on social media, like I have?
Sometimes people use them to share an inspirational quote or funny message and other times it's to commemorate a milestone. There could be a picture of a baby with a sign that shows their height and weight at 6 months or a child ready to go to their first day of kindergarten.
I thought it would be fun to get a letter board to leave funny messages for my family at home and to use as a photo prop for pictures.
Well, I was right. It is fun. It is really, really fun and I'm surprised at how much fun my family and I are having with this changeable message sign.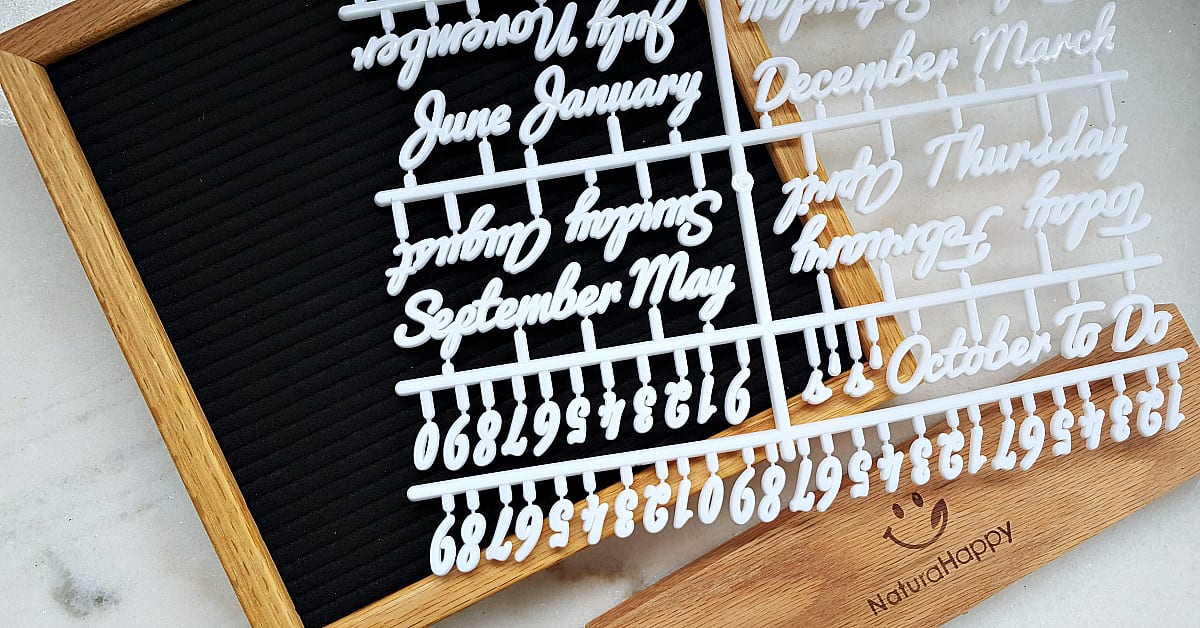 The NaturaHappy set includes everything you'll need to create and display your messages, and you can change them as often as you'd like.
10″ x 10″ Felt Letter Board – double sided with an oak frame
601 White Plastic Letters, Words, Emojis, Punctuation
Organizer Storage Box
Hardware for Hanging
You can use the black side or the grey side or you can use them both, if you stand yours up so both sides are visible. Our board sits on a shelf with the stand, but I may decide to hang it on a wall later.
Grey on one side and black on the other!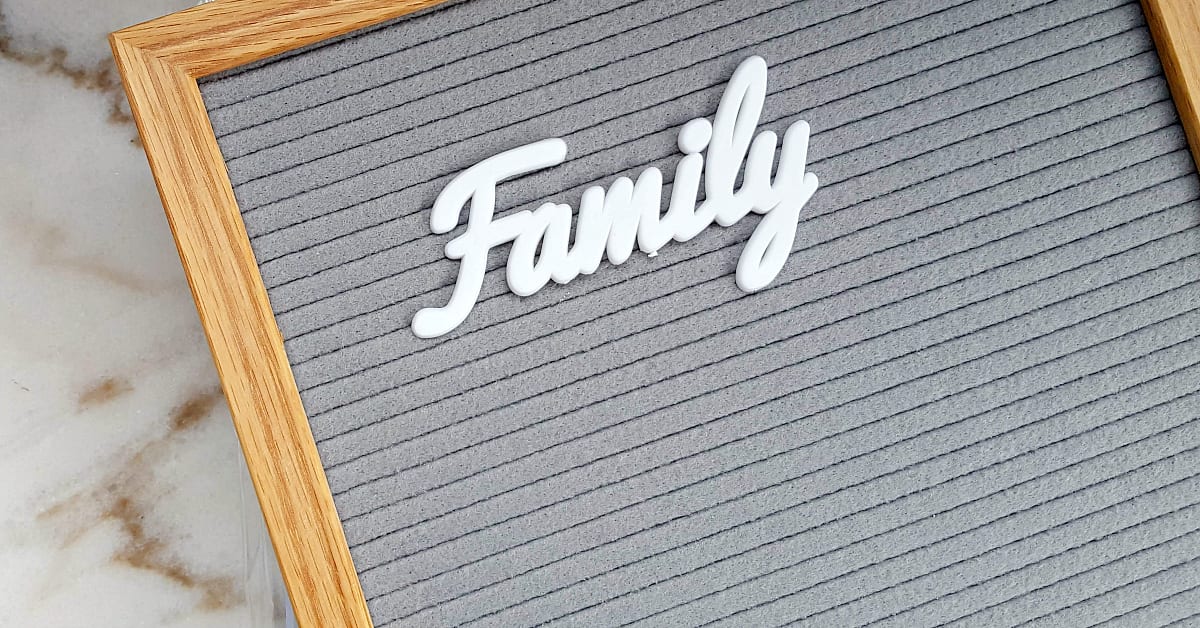 My set arrived in a nice gift box, and everything was packaged well. The quality is excellent! I thought it would be nice, but it was even nicer than I expected.
The storage organizer keeps all the letters and words together, so I can find what I need to change the message.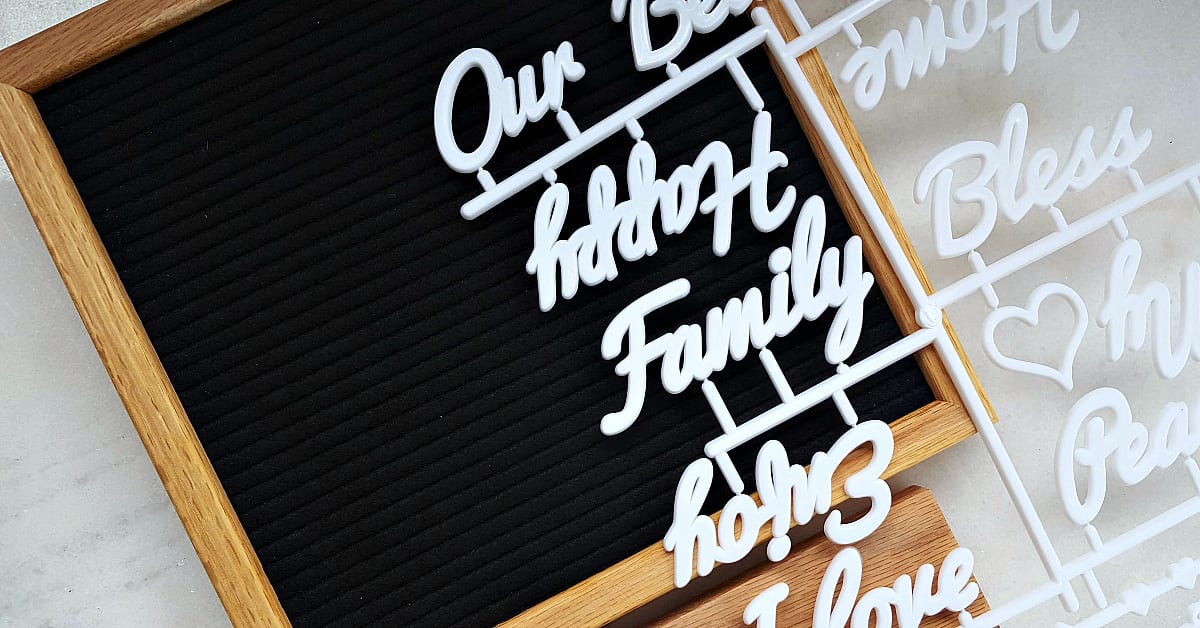 NaturaHappy has done a great job with this set. They thought of everything, so I can have fun creating messages.
The possibilities are endless and this is a fun gift for just about anyone on your holiday gift list.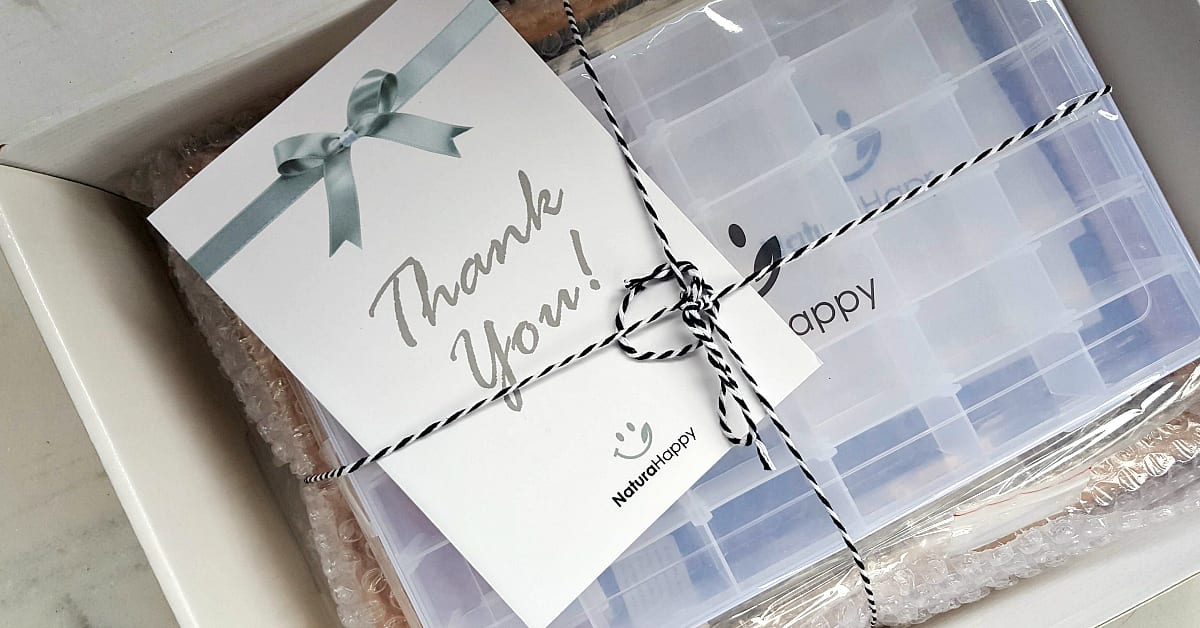 Letter Board
Want a chance to win more prizes? Then, check out my other giveaways!