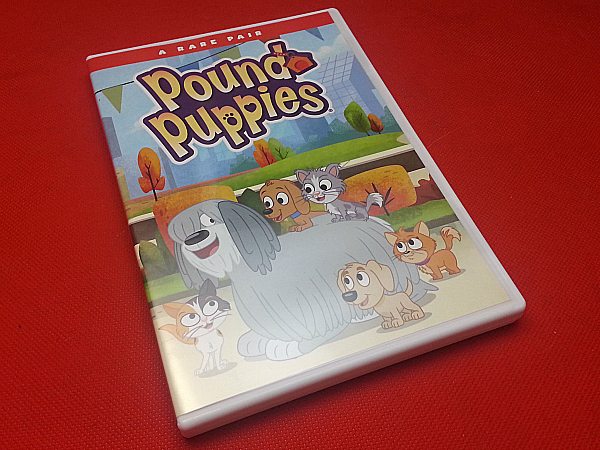 A Rare Pair is the latest Pound Puppies DVD release. It includes 5 fun-filled episodes for almost 2 hours of programming.
Catcalls

The Really Weird Dog

Call of The Squirreldog

Kennel Kittens Return

Once A Ralph, Always A Ralph
Pound Puppies

A Rare Pair
Shout! Factory
Release date 1/19/15
Synopsis: "Lucky, Niblet, Cookie, Squirt and Strudel are back for five more exciting adventures of the Pound Puppies! From trying to get a kitten and a puppy adopted into the same home, to trying to place an alligator named Rover(!), to sneaking into the Kennel Kittens' compound to retrieve a stolen gadget, this team of determined canines will do whatever it takes to find the perfect loved ones for each and every pet at Shelter 17!"
SOCIAL MEDIA – You can connect with Shout Factory! on Facebook and Twitter.
Enter daily through the Rafflecopter giveaway form below: