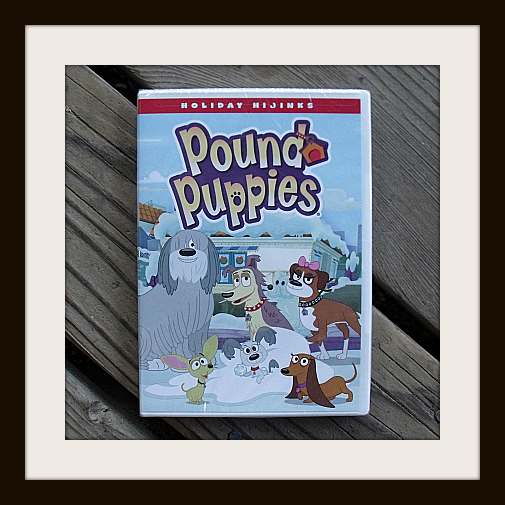 The Pound Puppies Holiday Hijinks DVD from Shout Factory makes me smile! I love seeing favorite characters in holiday themed episodes and look forward to getting out my stash of VHS and DVDs each Fall. I'm happy to have this new DVD to add to my collection.
The episodes are fun and will help kids remember to keep the holiday spirit throughout the season and beyond. The Pound Puppies have been around since the 1980's, so they had no problem finding 5 fabulous holiday episodes to keep kids entertained this year and in years to come.
Pound Puppies
Holiday Hijinks DVD

Shout! Factory
Release date 11/5/13
Synopsis: "Can the Pound Puppies gang — Lucky, Niblet, Cookie, Strudel, Squirt and Mr. Nut-Nut — make sure that every pet has a family of their very own this holiday season? Find out in this merry-filled disc, packed with five of your all-time favorite holiday episodes!"
The DVD runs for 2 hours and contains the following 5 episodes:
I Heard The Barks On Christmas Eve
I Never Barked For My Father
Barlow
Good Dog, McLeish
Prince And The Pupper
CONNECT – You can like Shout Factory on Facebook and follow them on Twitter.
Enter daily through the Rafflecopter form below: