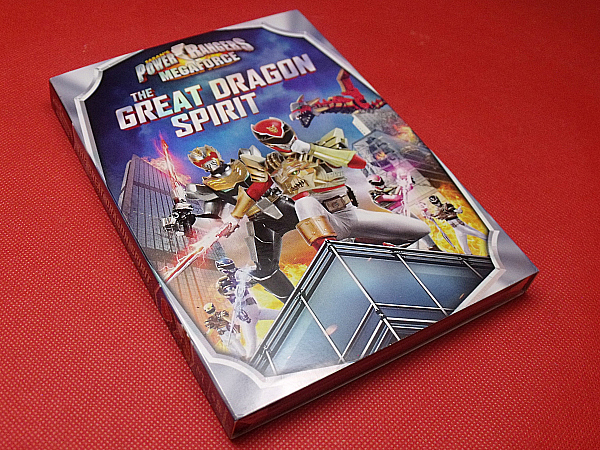 Earth's Defenders Never Surrender!
Power Rangers have been defending the Earth from evil for a long long time. It's hard work, but they don't give up…ever. On this DVD, the Rangers turn to The Great Dragon Spirit for extra powers that they'll need to face their latest challenges.
The show is entertaining and, actually, encourages good behavior. It may seem like a silly kids show to adults who aren't familiar with it, but there really are some great lessons to be learned. It's easy for kids and adults to take the easy way out or fail to act when they see bad things happening. Power Rangers teaches us that we do need to take a stand and help those who need helping.
Power Rangers Megaforce:
The Great Dragon Spirit
Exclusively at Walmart
Release date 4/8/14
Synopsis: "Troy, Noah, Emma, Gia and Jake must convince the mysterious Robo Knight to work alongside them and battle a collection of enemies with evil powers including Psychotick's energy-draining abilities, Shadow Serpent's paralyzing touch, Distractor's giant army of MegaMonsters and Nojoke's laughter-stealing traps. Then, when an ancient weapon falls into the wrong hands, the Rangers must summon the mighty Dragon Spirit to gain new ULTRA POWERS! "
There are four episodes on The Great Dragon Spirit:
Prince Takes Knight

Man and Machine
Ultra Power
Last Laugh
Enter daily through the Rafflecopter form below: