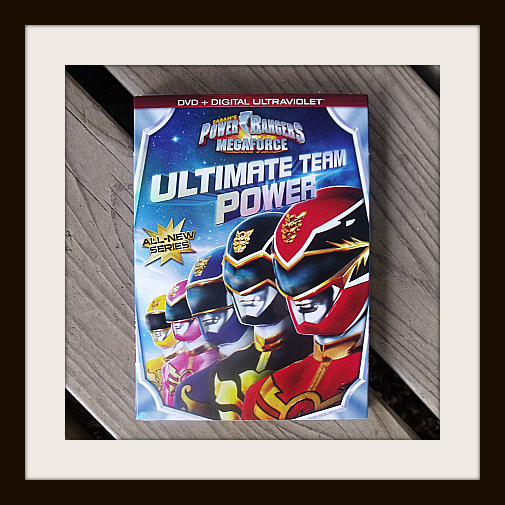 Power Rangers have been going strong for 20 years and they are here to stay! Kids who grew up fighting evil and practicing their mighty moves are now grown up and having children of their own. The series has fans of all ages.
The latest addition to the franchise is the all new Power Rangers Megaforce series that began airing on TV this year. The updated costumes and adventures have a modern feel, but the series still feels like the Power Rangers we love. The episodes are adventurous and humorous.
Power Rangers Megaforce
Ultimate Team Power DVD

Release date 9/3/13
Synopsis: "When evil Admiral Malkor sends insectoid Warstar aliens to attack our planet, the ancient guardian Gosei summons five ordinary teens with talent and attitude to become Earth's mightiest defenders – the Power Rangers Megaforce! Troy, Noah, Gia, Jake and Emma become fast friends when called upon to battle the rock beetle Scaraba, the human-abducting scientist Yuffo, the virus-spreading Virox, and the super-speed monster Dragonflay. With the help of special Power Cards, amazing new MegaZords, and the energy of sky, land and sea, the Megaforce saga explodes with action, humor and excitement! Go Go Megaforce!"
The DVD includes the first four episodes from the new series:
Mega Mission

He Blasted Me with Science
Going Viral
Stranger Ranger
There is also a bonus feature that older fans will especially enjoy:
Power Rangers Morph Through 20 Years Video
It's fun to see how far Power Rangers have come in two decades and will be fun to see where they head now!
Enter daily through the Rafflecopter form below: