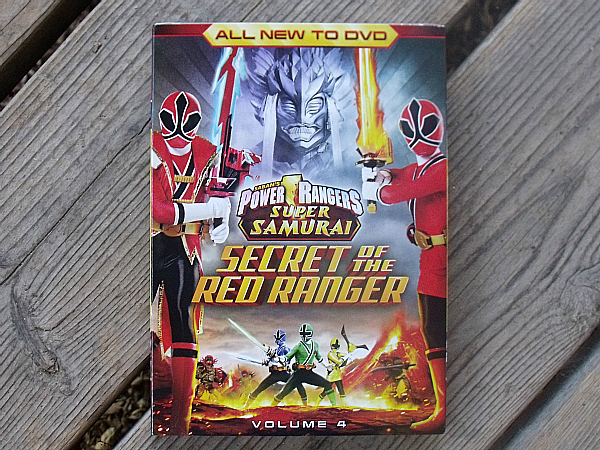 Go Go Power Rangers!
Power Rangers have been entertaining kids (and adults!) for 20 years. The latest additions to the franchise are Power Rangers Samurai and Super Samurai. The show can be seen on Nickelodeon and Nicktoons in HD and on DVD.
The Secret of the Red Ranger has 4 episodes (92 minutes!) and 2 musical bonus features:
The Master Returns

A Crack in the World
Stroke of Fate
Fight Fire with Fire
Video: Everyday Fun
Video: MEGA Album Playlist
Yes, there is action and choreographed fight scenes, but beyond the entertainment there are some good life lessons to be learned. Good should triumph over evil and we should all be working together to make the world a better place!
Power Rangers

Super Samurai
Secret of the Red Ranger Volume 4
Release date 6/11/13
Synopsis: "Serrator's secret plan to shatter the world is finally revealed! The Power Rangers are in for the fight of their lives when Master Xandred returns to Earth to face the team in an epic Bullzooka battle. After barely escaping, the Super Samurai must call upon the Shogun ancestors and their most powerful mega modes to fight their way through bugspraying Pestilox, giant Spitfangs and twin Papyrux in order to face their ultimate showdown with Serrator! And after the smoke clears, a battle with new Nighlok monster Fiera will reveal the Red Ranger's long-lost secret and change the team forever!"
Enter daily through the Rafflecopter form below: