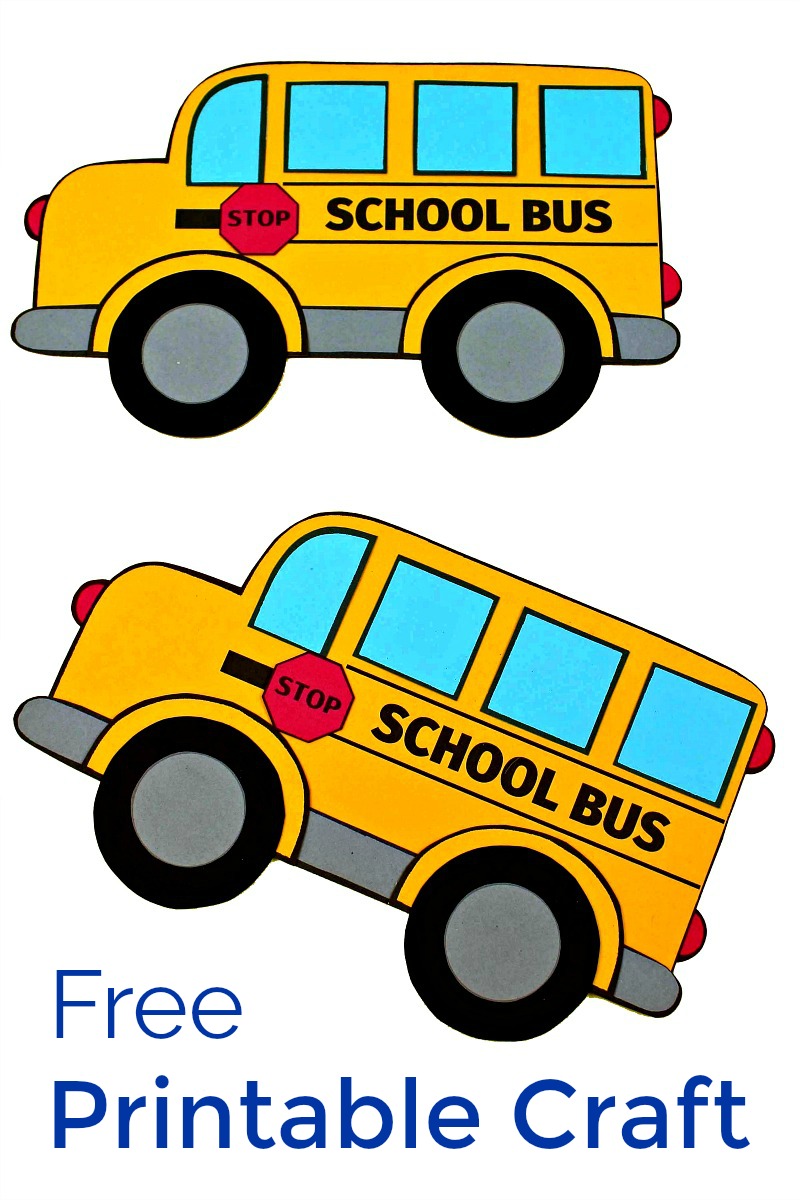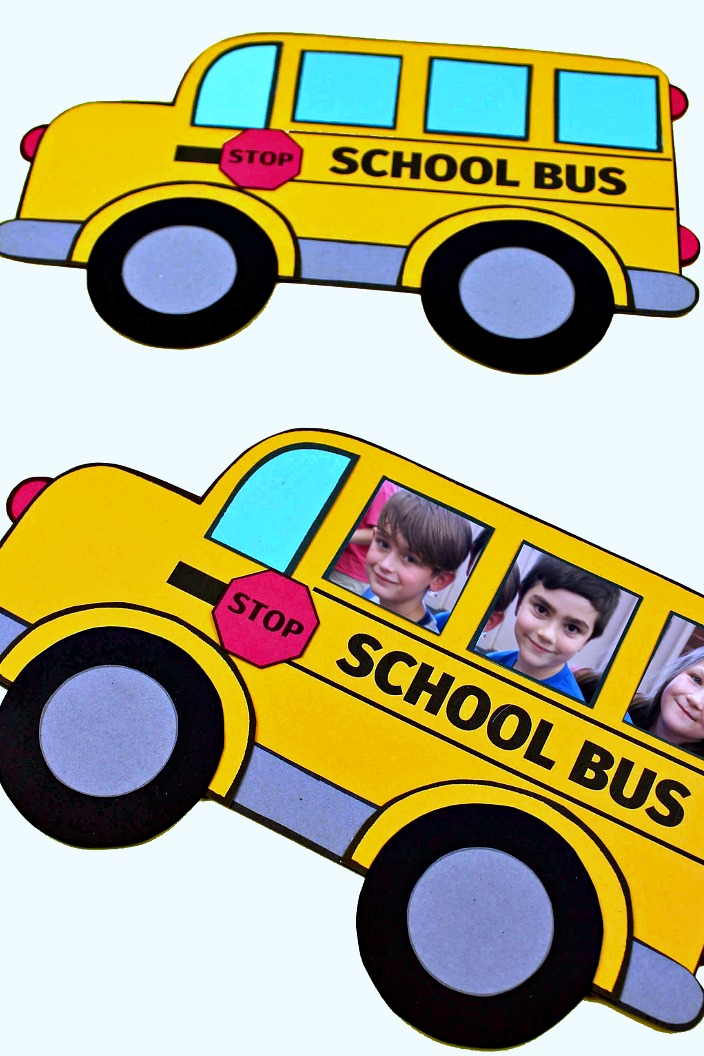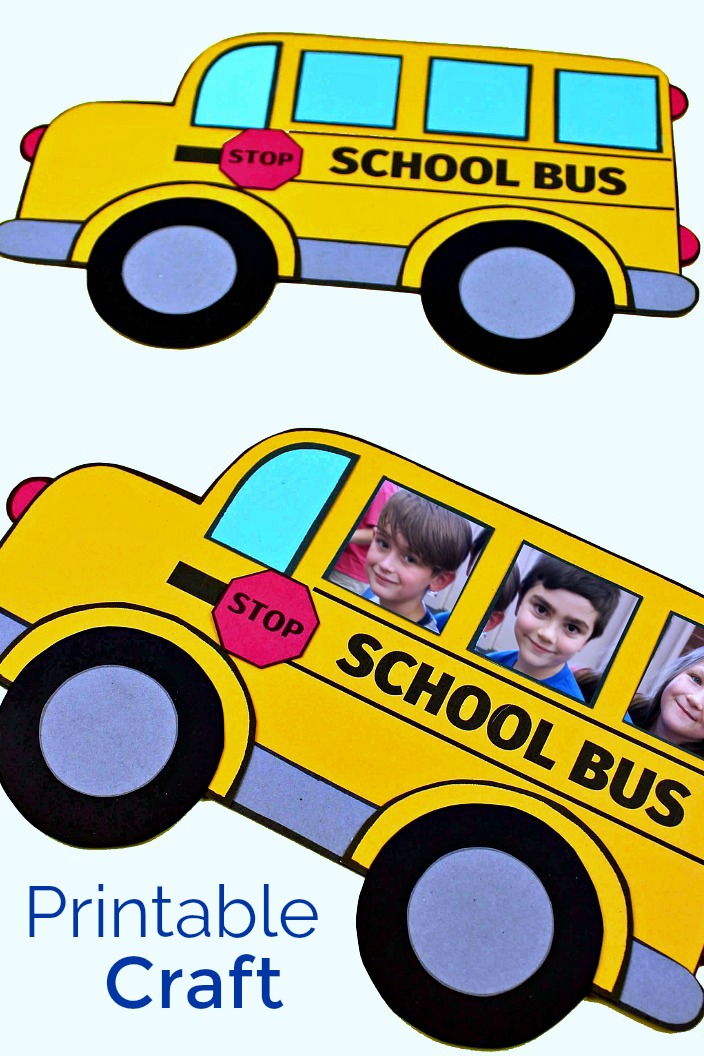 Back To School Craft for Teachers and Parents
Free Printable Template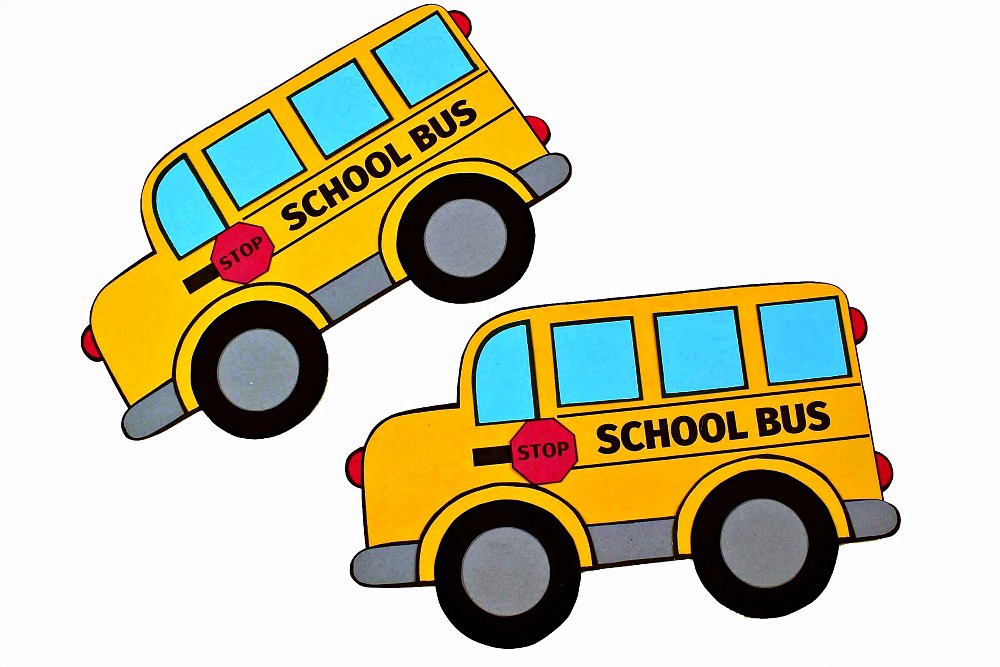 This printable school bus craft is cute and easy, so it is perfect for a back to school activity or classroom decoration.
You can add photos, if you want to create a one of a kind keepsake with school pictures.
However, it looks great with plain blue windows, too.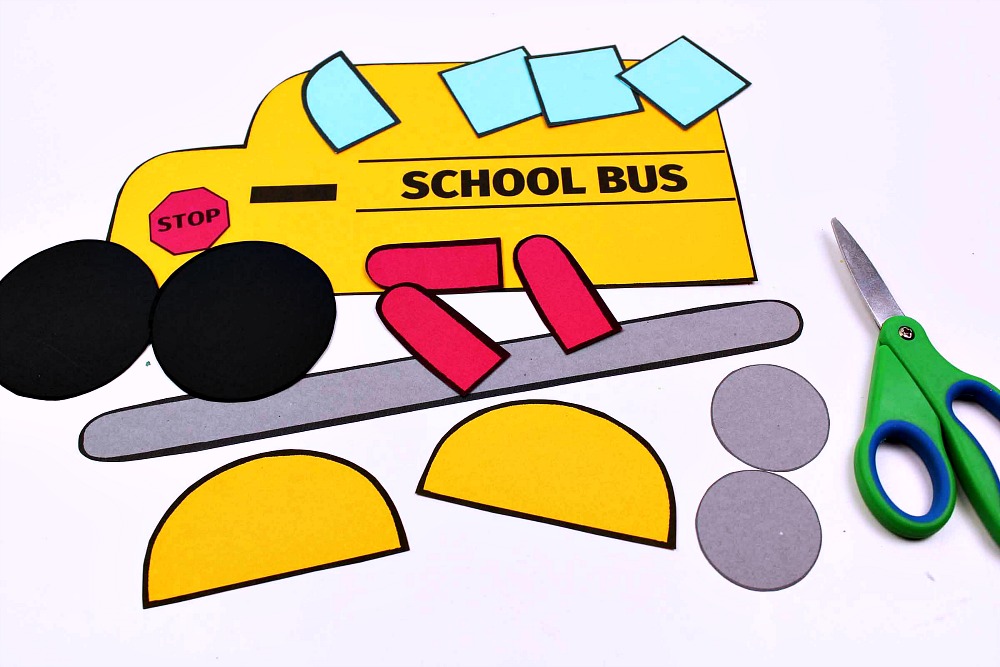 Parents can use the printable craft to help kids prepare for school or to display school pictures in a unique way.
Kids can make the school bus or you can surprise them by making it for them.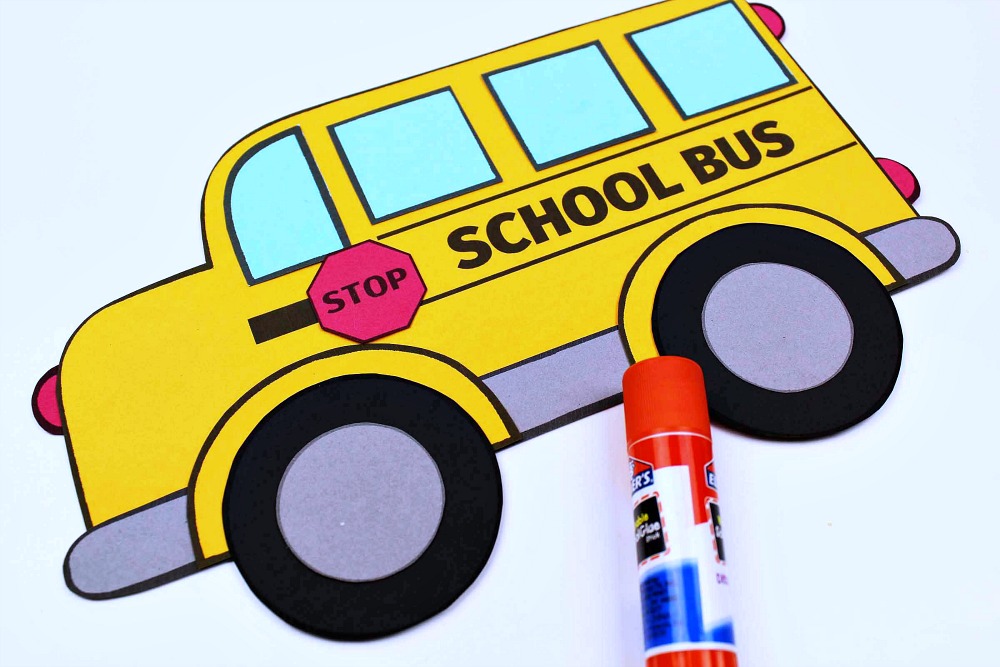 Teachers can make a bus or a fleet of buses to decorate a back to school bulletin board.
The cute classroom craft could also be tied into a field trip during the school year, if kids will be taking buses to the destination.
Just print, cut and assemble, so that you can make your own school bus!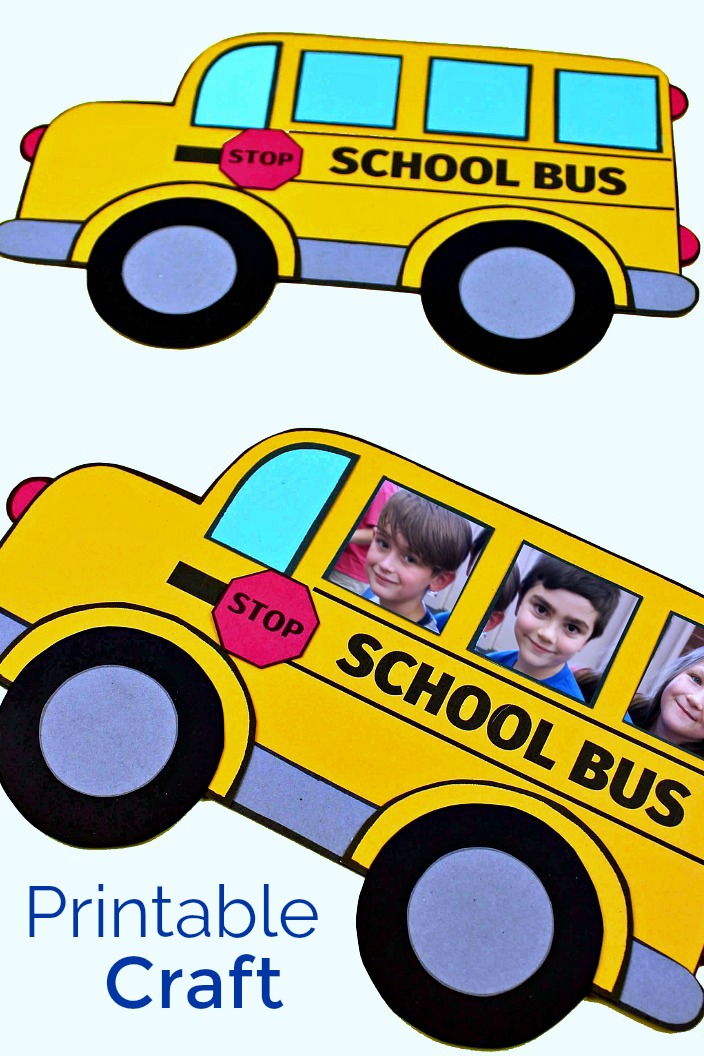 Printable School Bus Craft
Supplies
Construction Paper or Cardstock (Yellow, Gray, Light Blue, Red, Black)
Scissors
Glue Stick or White Glue
Instructions
1) Download the free school bus printable pdf.
2) Print the template using the paper colors listed on each page.
3) Cut out the bus, 2 yellow wheel wells, 1 gray bumper, 1 curved blue window, 3 square blue windows, 1 red stop sign, 3 red lights and 2 black tires. . There will be some extra pieces, so you can save them to make another bus.
4) If you'd like to personalize the bus, add photos of your children to the blue windows.
5) Assemble your school bus and glue the pieces together.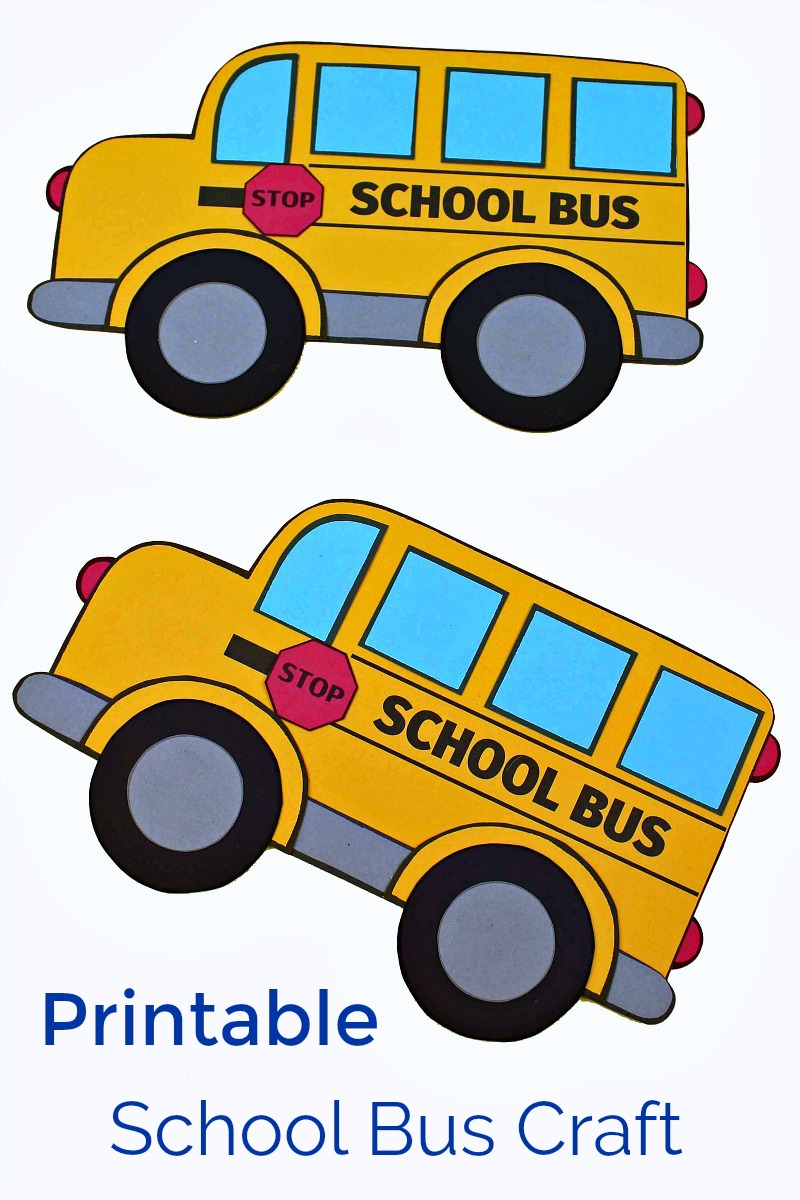 Click HERE to download the free printable school bus, so you and your kids can craft up some back to school fun!
Check out my other crafts and free printables, so you and your family can have lots of fun.