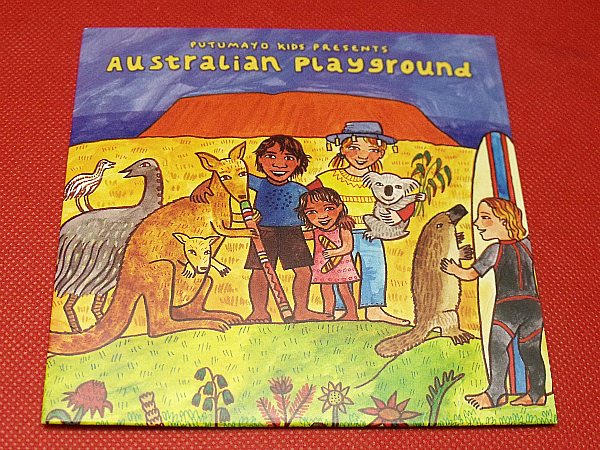 Do you and your kids enjoy Putumayo world music?
These wonderful CDs help introduce kids to different cultures through music. They are children's CDs but can really be enjoyed by all ages.
Australian Playground is a collection of music from a variety of artists. You'll learn about Australian culture through the lyrics and the music itself. Beautiful music is a great way to gain appreciation for new things.
Australia is a large country with diverse regions. The CD does a great job of sampling from various areas of the country. Kids will learn about animals, traditional foods, instruments, weather and geography.
After listening to this fun CD, I think I'm ready for an Australian vacation!

Putumayo Presents
Australian Playground

Release date 5/27/14
The CD includes 10 tracks:
Let's Go

Mango Rain
Loose Change
Mirri
Give Me a Home Among the Gum Trees
Kangaroo
Random Acts
The Road to Gundagai
Seisia
Waltzing Matilda
Enter daily through the Rafflecopter form below: