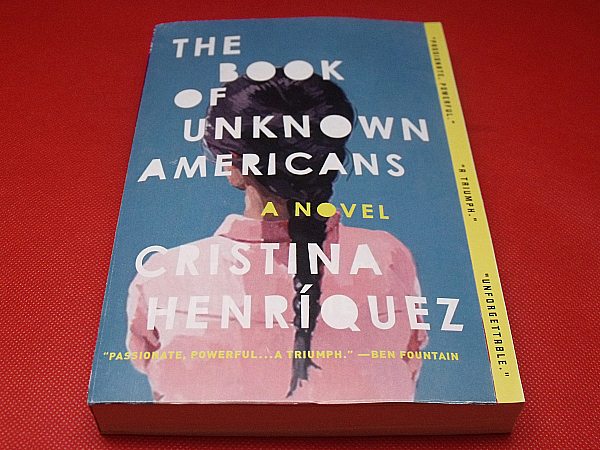 The Book of Unknown Americans is a beautiful love story and a whole lot more.
This is fiction, but it puts a very human face on the countless latino immigrants who are here in the United States. These individuals and entire families come here from Mexico, Central America and South America for a variety of reasons. Their stories are different, but they share a bond.
In this novel we follow the story of a young couple and their families. One of the families is from Mexico and the other other from Panama. There are differences, but their hopes and dreams are similar. The stories of others are woven into the main story creating a warm and thought provoking novel that shows the ever changing reality of what it means to be American.
Christina Henriquez is an excellent writer. I'm looking forward to reading more from her.
The Book of Unknown Americans

A novel
by Cristina Henríquez
isbn 978-0385350846
Pub. date 6/3/14
Description: "The Book of Unknown Americans tells the story of the Rivera family whose beautiful fifteen-year-old daughter, Maribel, sustains a terrible injury, one that casts doubt on whether she'll ever be the same. And so, leaving all they have behind, the Riveras come to America with a single dream: that in this country of great opportunity and resources, Maribel can get better. At the heart of the novel, though, is a young love story – the story of the relationship that develops between Maribel and her neighbor Mayor."
Enter daily through the Rafflecopter form below: