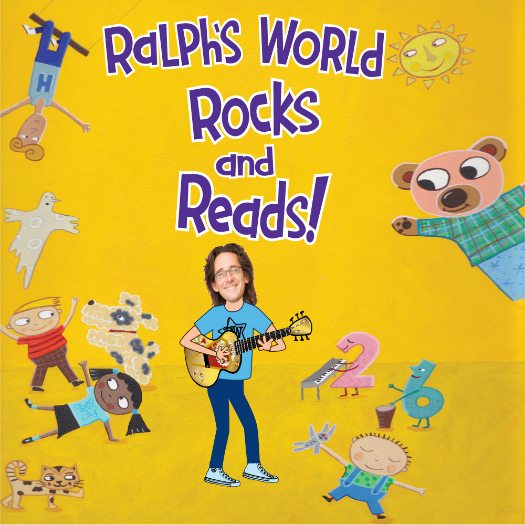 Music and reading are a perfect match! Ralph Covert has been making pop music for kids for many years. In between recording and performing live shows, he's also authored several children's books.
His latest Ralph's World CD, Rocks and Reads!, is a musical celebration of reading. The CD is fun to listen to and will help get readers and emerging or struggling readers excited about books.
I'd describe the music as family friendly, energetic pop. The lyrics are prominent and easy to understand. Kids will learn the words quickly so that they can sing and dance along with the music.
If you're in the Chicago area, you'll want to check out his Summer library tour schedule where kids can experience a Ralph's World acoustic concert for free!
Ralph's World
Rocks and Reads! CD
Release date 7/17/15
There are 17 fun tracks on the CD.
Follow The Leader And Dance

Welcome To Christmas Wood

Me And My Animal Friends
Monster
We Are Ants
Freddy Bear The Teddy Bear
Harry's Haunted Halloween Circus
Happy Lemons
Dumptruck
Peggy's Pie Parlor
Emily Miller
Do The Math
Surfin' In My Imagination
River Flow
Sunny Day Rainy Day Anytime

Band

Old Red #7
Sawdust And Spangles
SOCIAL MEDIA – You can connect with Ralph's World on Facebook.
Enter daily through the Rafflecopter giveaway form below: