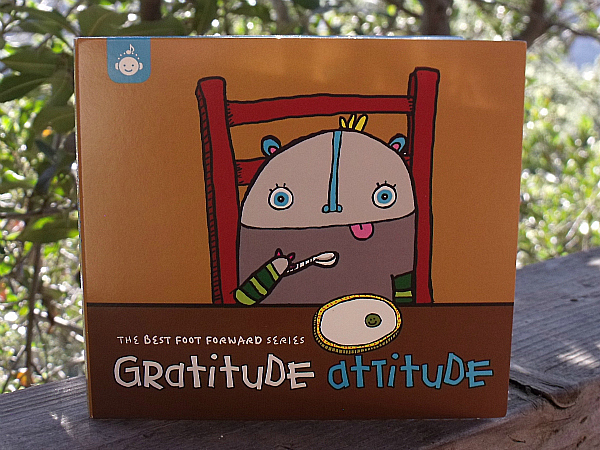 This latest CD from the Recess Music Best Foot Forward Series is all about gratitude. It's important to have a grateful and thankful heart as we go through life and this way of thinking is best taught at a young age. We should all remember to show thanks for the big things and the little things.
This compilation CD features a fun assortment of songs from popular children's artists. The music and words are uplifting. Kids will enjoy listening and singing along. The lyrics may also spark some deep conversations about what it means to be grateful and how we should show it.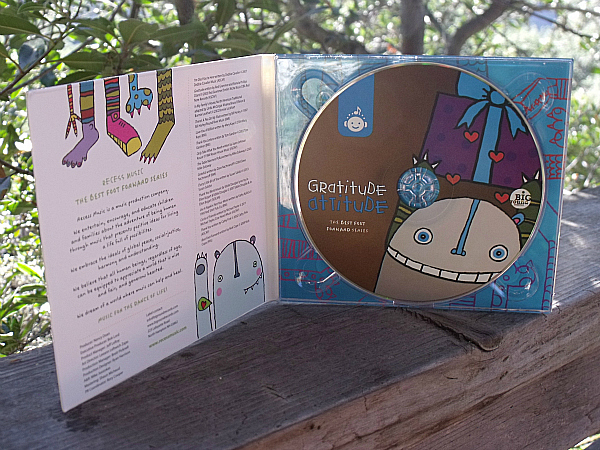 Gratitude Attitude CD
Recess Music
Release date 8/27/13
The CD is recommended for kids ages 4-11.
You may already recognize many of the artists that are featured in these 15 tracks.
I'm Glad You're Here – Debbie and Friends
Gratitude – Red Grammer
In My Family's House – Bonnie Lockhart
There's a Pea on My Plate – Bill Harley
Love You a Million – Mary Kaye
Thank You Letters – The Uncle Brothers
Only Take What You Need – Earth Mama
The Table Manners Polka – Mike Soloway
Grateful – Dave Nachmanoff
Every Little Bit of You – Susan Salidor
Thank You World – Eddie Douglas
Use Your Napkin Not Your Mom – Kathy Kallick
Circle of Friends – The Sunflowers
Thank You – Cathy Fink
Best Food Forward – Nick Cope
Recess Music is a good way to help kids grow up into mindful adults!
CONNECT – You can like Recess Music on Facebook and follow them on Twitter.
Enter daily through the Rafflecopter form below: