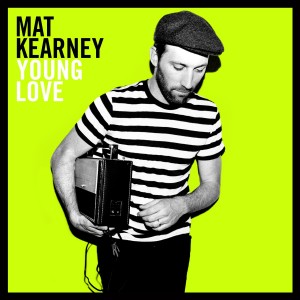 Mat Kearney
Young Love CD
Release date 8/2/11
I had heard of Mat Kearney, but think I had heard his music before. I was wrong.
His music is all over the place. It is regularly heard on tv shows (Scrubs, 30 Rock, NCIS, Grey's Anatomy….) This is the kind of music that just seems to fit.
There are 10 tracks on the cd:
Hey Mama
Ships in the Night
Count on Me
Sooner of Later
Chasing the Light
Learning to Love Again
Down
She Got the Honey
Young Dumb and in Love
Rochester
The first song that was a stand out for me is Hey Mama. It's fun and upbeat – just makes me want to sing and move. She Got the Honey is another favorite.
The cd is fun to listen to in the car when I need something perky. It's also great to keep me energized as I work around the house.
HOW TO CONNECT – You can like Mat Kearney on Facebook.
Disclaimer/Disclosure: Review sample provided to me through the One2One Network.