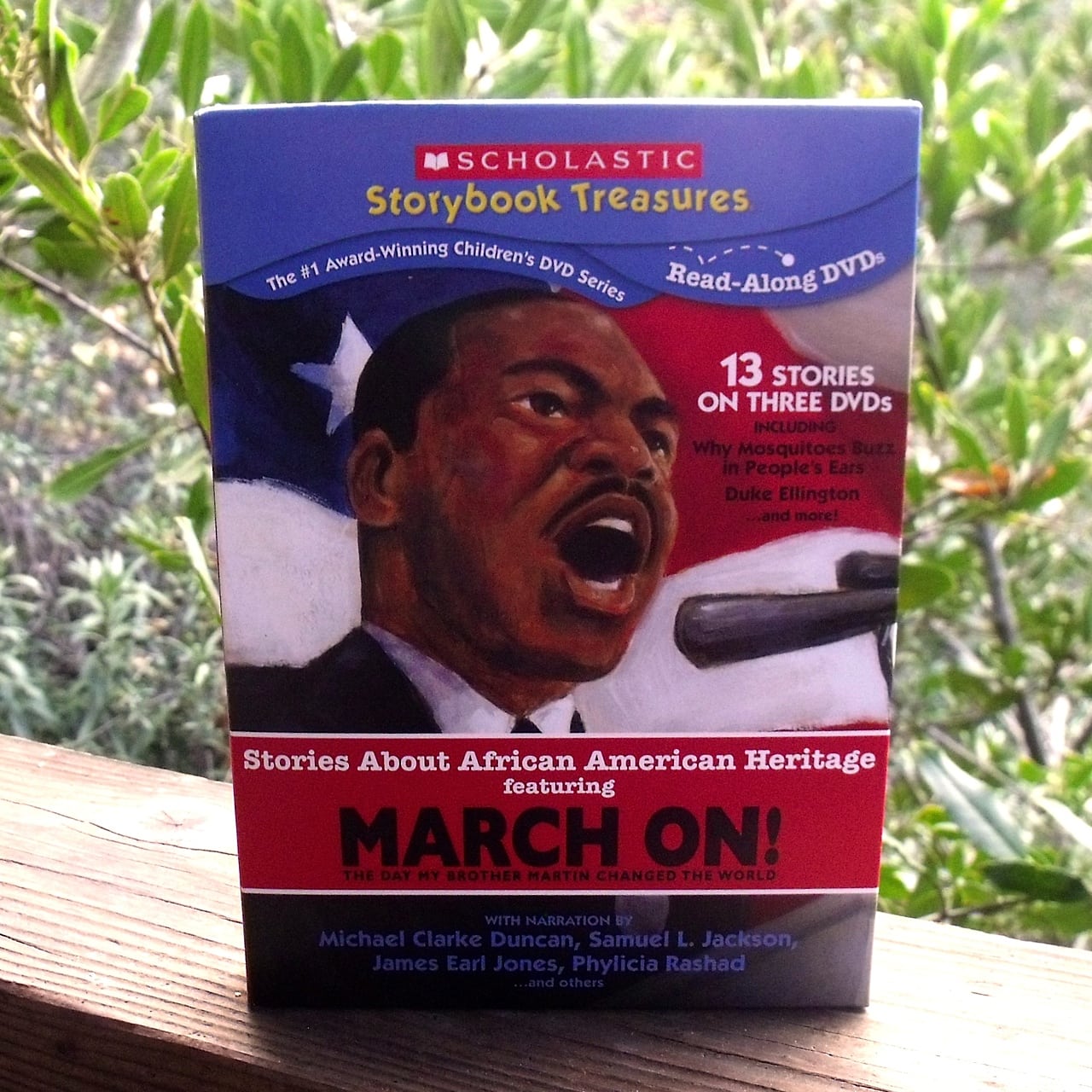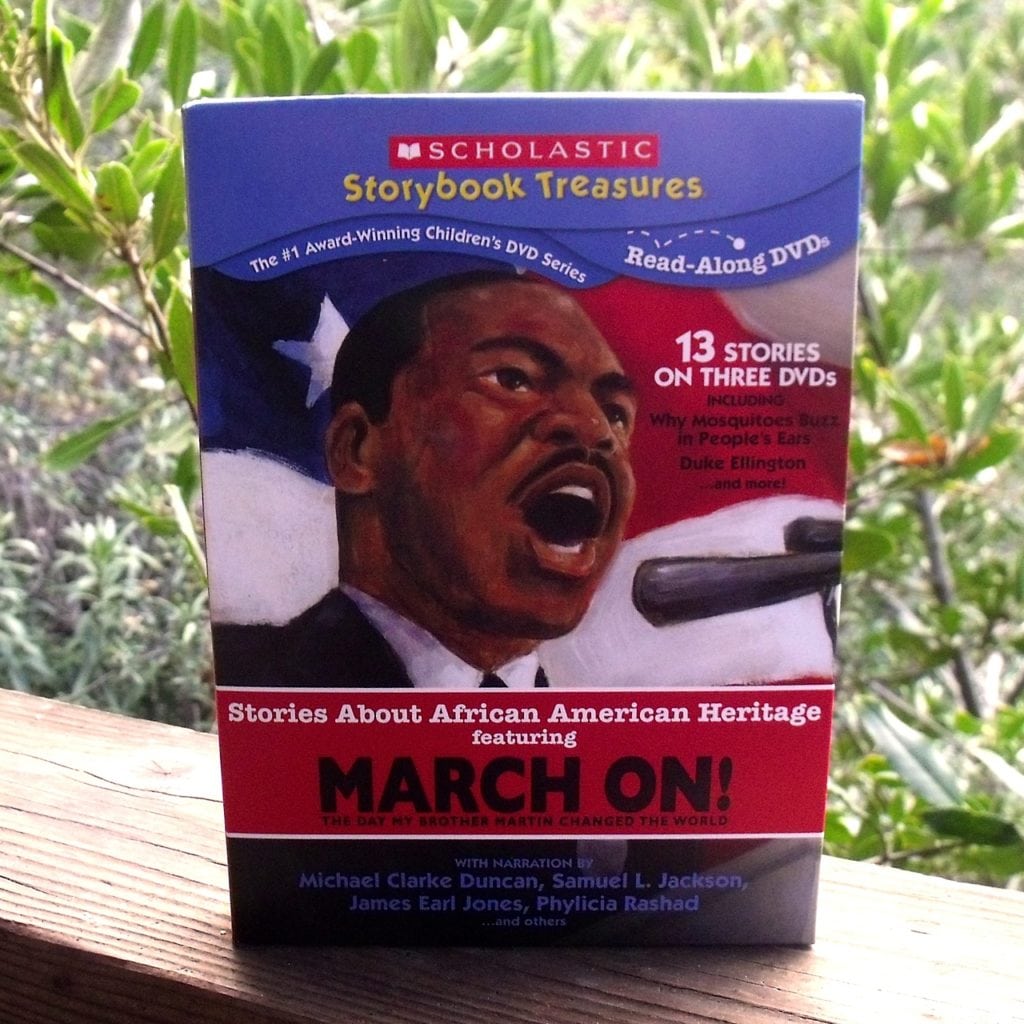 Scholastic Storybook Treasures DVD Set
Stories About African American Heritage featuring MARCH ON!
Release date 1/15/13
February is set aside as a special month to celebrate African American History – not just a day, but a whole month! It's important to understand where we have been and where we are heading. I'm always so inspired when I hear stories of the people who shaped our history – both the famous people and the ordinary citizens who made a difference.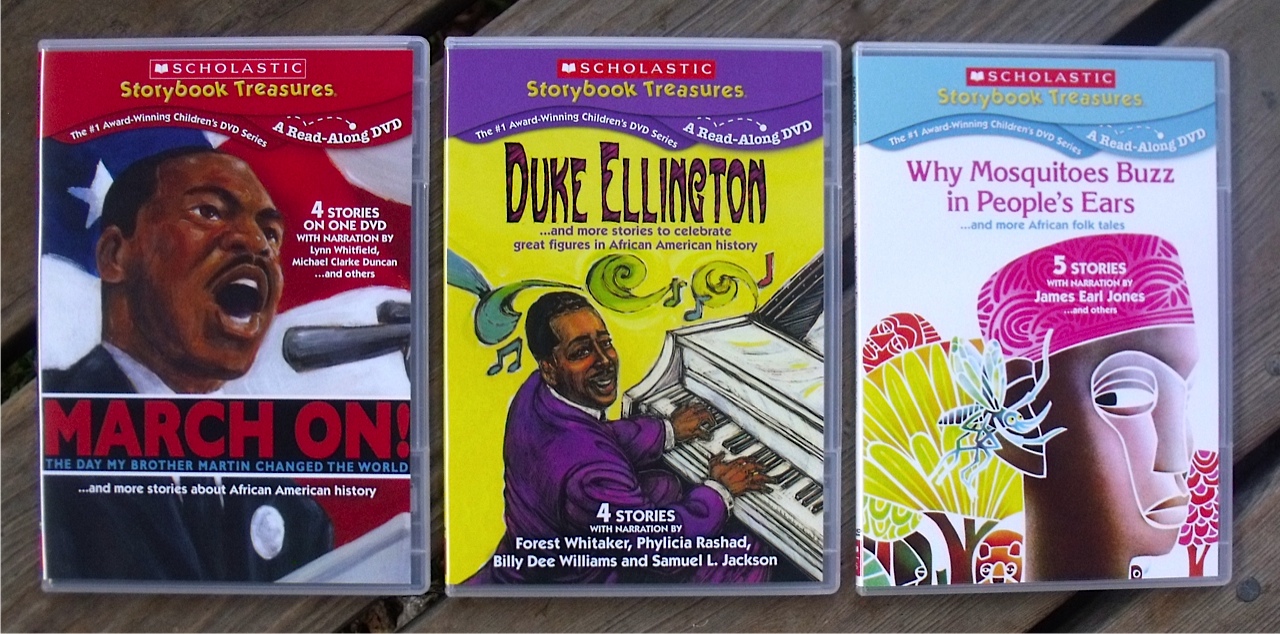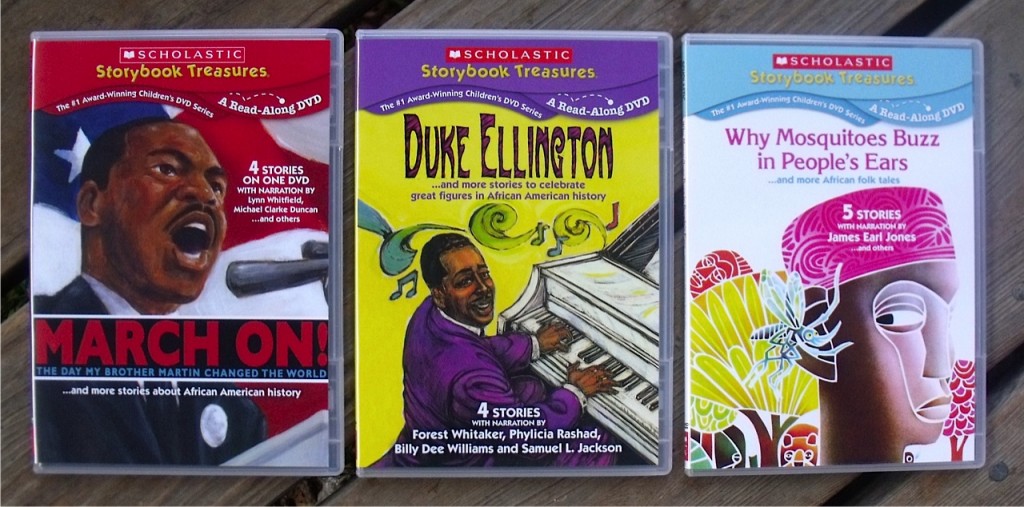 This DVD box set includes 13 Read-Along stories on 3 themed DVDs. They are recommended for children ages 4-10 and will enhance the lessons your children are probably studying in school this month. If you homeschool, these will serve as a great addition to your curriculum as well.
MARCH ON! … and more stories about African American History
Martin's Big Words
Rosa
Henry's Freedom Box
Duke Ellington … and more stories to celebrate great figures in African American History
Ella Fitzgerald: The Tale of a Vocal Virtuosa
Ellington Was Not a Street
John Henry
Why Mosquitoes Buzz in People's Ears … and more African folk tales
Hot Hippo
Not So Fast Songololo
The Village of Round and Square Houses
Who's in Rabbit's House?
Each story feels as if the book has been brought to life. You still get to see the words and original illustrations, but there is added sound and motion. They don't just retell the stories – they present them in a way that enhances the reading experience. They are great for visual and auditory learners.
Scholastic has assembled a star-studded cast to read the books. You'll recognize many of the voices – Samuel L. Jackson, James Earl Jones, Phylicia Rashad, Forest Whitaker and others.
CONNECT – You can like New Kideo on Facebook.
Enter daily through the Rafflecopter form below: