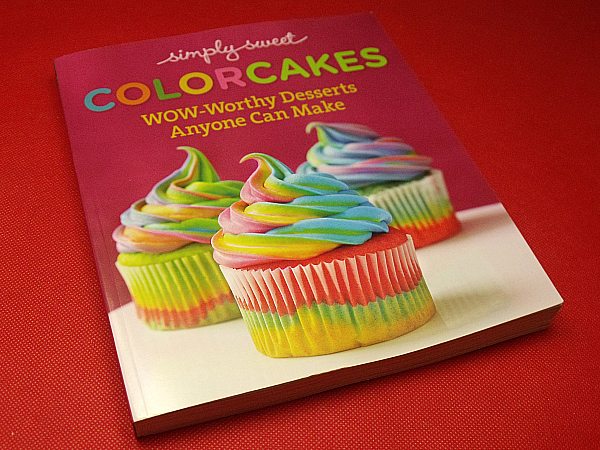 Don't those tie dyed cupcakes look fun?
With the ColorCakes cookbook from Simply Sweet, you can learn how to make these and 124 other colorful treats. Each one looks impressive, but is explained clearly enough for even novice bakers to make. There are beautiful illustrations and step by step instructions for each dessert.
The colors are made using a variety of methods – food color paste, gel, liquid or even gelatin. The other ingredients are mainly baking staples that I always have on hand.
Every one of these treats is designed to look and taste fabulous. They are wonderful to serve at parties, give as gifts or or make any old day you want to make yourself or someone else smile.
Simply Sweet ColorCakes

Wow-Worthy Desserts Anyone Can Make
by Simply Sweet
isbn 978-0848743048
Pub. date 4/8/14
Description: ""How'd you do that?" That's the response you're sure to get when you serve one of these eye-popping, great-tasting treats at your next party. With these simple recipes and easy to follow step-by-step photos anyone can make a ColorCake."
Here are a few of the recipes that look especially fun to me:
Rainbow Cake Pops

Sundae Cupcakes
Red White and Blue Swirl Cupcakes
Polka Dot Cake
Cheery Chocolate Candy Bars
Enter daily through the Rafflecopter form below: