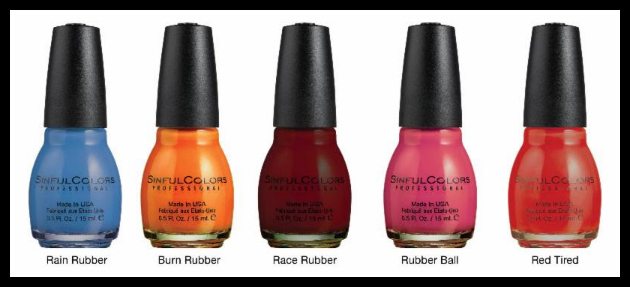 Are your toes and fingers ready for Summer?
I rarely polish my fingernails, but my toenails are another story. It makes me happy to see a fun pop of color on my toes when I'm barefooted or wearing sandals.
It's always fun to see the fun new shades from SinfulColors. They have two brand new collections this Summer – Full Throttle and Silk + Satin. Of course, I had to try out a few of the bold and happy colors.
The Full Throttle Collection consists of racy shades with a rubberized texture. They look pretty all by themselves. Or you can get creative with fun combinations and interesting nail art.
Rain Rubber – blue
Burn Rubber – orange
Race Rubber – purple
Rubber Ball – pink
Red Tired – red
Blue has been my color of choice lately, so that one is probably my favorite right now. Orange is what I plan to use the next time I change my polish.
As always, SinfulColors are very reasonably priced. Each nail polish is just $1.99. You'll find them at RiteAid, Walgreen's and other mass merchandise retailers.
Which shade do you think you would choose first?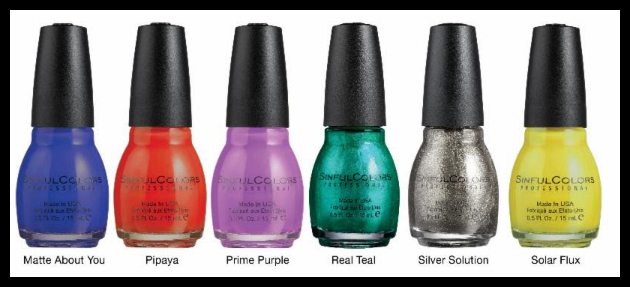 SOCIAL MEDIA – You can connect with Sinful Colors on Facebook and Twitter.
Enter daily through the Rafflecopter form below: