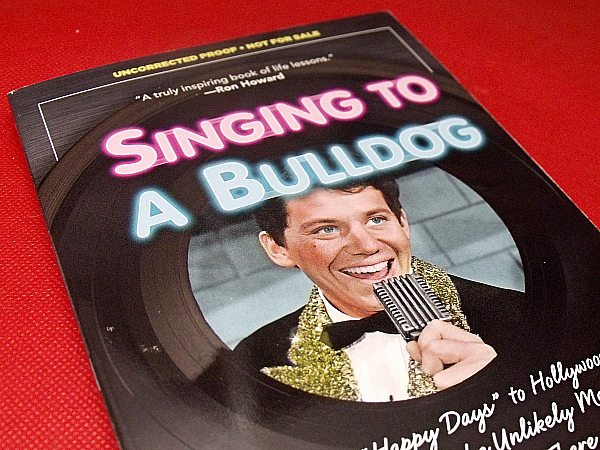 Sunday, Monday, Happy Days
Tuesday, Wednesday, Happy Days
Thursday, Friday, Happy Days
The weekend comes, the cycle hums
Ready to race to you
Those lyrics bring back lots of good TV memories. I was in elementary school when Happy Days first aired in 1974 and I remember what a big deal it was. It was the topic of conversation at school the day after a new episode was shown. Richie, Joanie, Mr. and Mrs. C., Fonzie, Ralph and Potsie all seemed like real people as we watched them on TV week after week and year after year.
Singing to A Bulldog is a wonderful memoir by Anson William Heimlich, aka Anson Williams, Warren Weber and Potsie. I'm very familiar with his character on the show, but didn't really know much about his personal life before, during or after his long run on Happy Days.
The memoir is beautifully written. It has the Hollywood stories that I expected along with warm and personal reflections. He is able to look back on his experiences with the wisdom that comes with age. A janitor he worked with as a teen ended up having a huge impact on his life and they way he viewed things.
The book is a quick and entertaining read that will probably cause you to pause and reflect on your own life. I enjoyed it!

Singing to a Bulldog

From Happy Days to Hollywood Director, and the Unlikely Mentor Who Got Me There
by Anson Williams
isbn 978-1621452256
Pub. date 11/11/14
Description: "Growing up in 1950s California, young Anson William Heimlich showed very little promise. Clumsy, unsure of himself, and made to feel like a failure by his disappointed artist of a dad, Anson started working odd jobs as a teenager to help support his family. His boss at one of these jobs, an aging African-American janitor named Willie, unexpectedly became a mentor — and the lessons he taught young Anson proved to be invaluable throughout his subsequent career as an actor, director, and entrepreneur."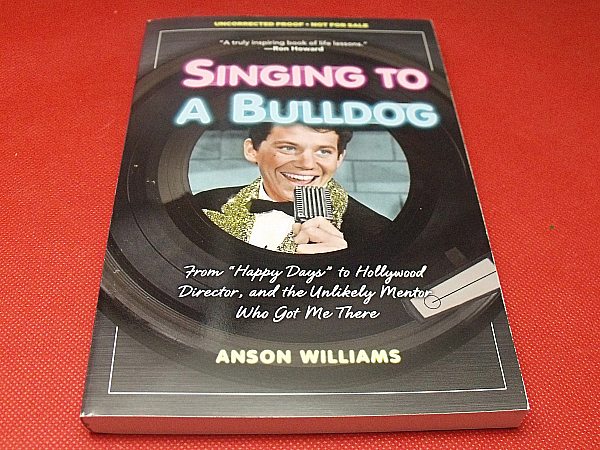 Enter daily through the Rafflecopter form below: