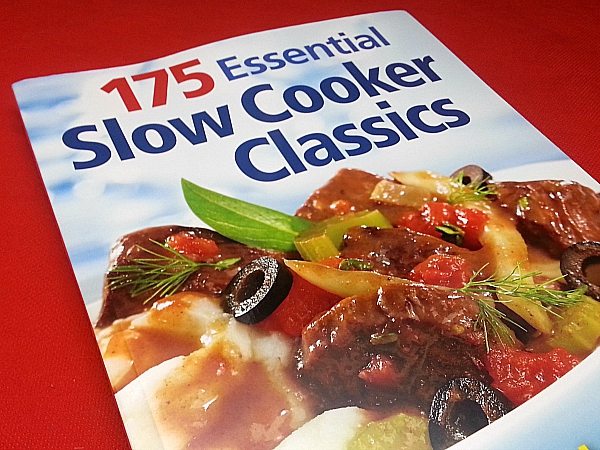 Do you like using your slow cooker?
I used to think of my crock pot as something to pull out in the Winter to make soups and stews on a cold day. Now I like using my slow cooker all year round. It's perfect to use on a day like today when the weather is hot. I can prepare a good meal for my family without heating up the house with the oven or standing over a hot stove.
Judith Finlayson has put together a wonderful assortment of classic foods that can be prepared in a slow cooker. You'll find crock pot style recipes for for old family favorites and you just may discover some new ones.
Here are a few of the recipes you'll find in the cookbook:
Easy Vegetable Chili
Sumptuous Spinach and Artichoke Dip
Country Stew with Fennel
Sweet Potato Lasagna
Plum Pudding
Marble Cheesecake
175 Essential Slow Cooker Classics

by Judith Finlayson
isbn 9780778805243
Pub. date 7/30/2015
Description: "Using Judith's recipes, thousands of you have discovered not only how delicious and convenient food prepared in the slow cooker can be, but also how this handy appliance can be used to create an extraordinary range of dishes you might never have associated with a slow cooker. With more than 60 recipes created especially for this volume, plus many of Judith's favourites from her previous slow cooker books, you're sure to find recipes that will satisfy and delight everyone – from everyday favourites to dishes that fit the bill for elegant entertaining."
CONNECT – You can like Robert Rose Books on Facebook and follow them on Twitter
Enter daily through the Rafflecopter form below: