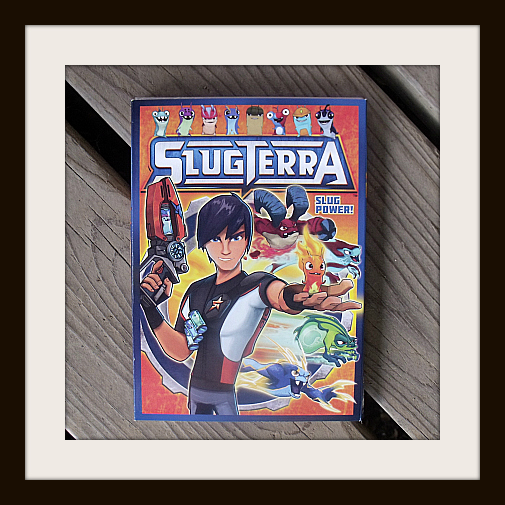 SlugTerra!!!!!
My guys are beyond the cartoon stage, but several years ago I know they would have loved SlugTerra. I'm sure they would have had the stats and trivia about each character memorized so that they could discuss them at length.
The animated sci-fi series airs on Disney XD and several DVDs have been released. Each episode has a complete and entertaining story on it's own, but this is a series that kids will want to see every episode for the entertainment and so they can analyze all of the new developments.
SlugTerra is fun for kids to watch and it also gets them using their brains and imaginations!
SlugTerra
Slug Power DVD

Shout! Factory
Release date 9/17/13
Synopsis: "The competition to crown the best slugslinger in Slugterra rages on! Our money's on Eli Shane, son of the legendary Will Shane, and leader of the Shane Gang consisting of his best friends Trixie, Pronto and Kord Zane. But they're up against some serious competition, including the nefarious Dr. Blakk, who will stop at nothing to collect the finest slugs and add them to his ghoul arsenal. It's up to the Shane Gang to make sure Dr. Blakk's plans to conquer Slugterra don't come to fruition. Time to SLUG IT OUT!"
Slug Power has five action packed episodes to keep the kids entertained:
Mecha Mutiny
Undertow
Mario Bravado
The New Kid, Part 1
The New Kid, Part 2
CONNECT – You can like Shout Factory on Facebook and follow them on Twitter.
Enter daily through the Rafflecopter form below: