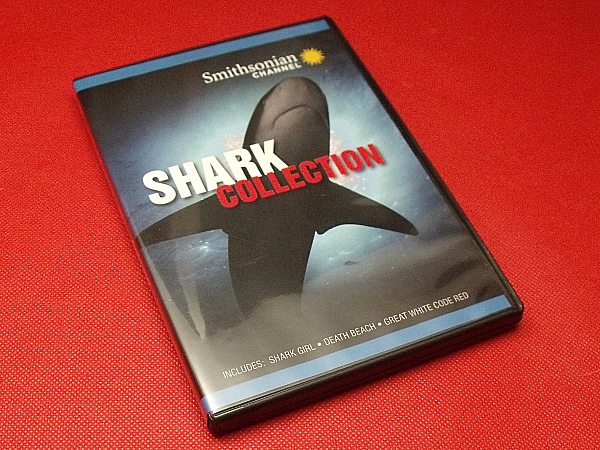 My family loves watching documentaries about the wonders of the world we live in. We've got a big collection of VHS and DVD programs to entertain and expand our minds. The ones about sharks, reptiles and insects were especially popular with my kids when they were little. It was amazing the technical facts and details they understood and learned before they were ready to start kindergarten.
Sharks can be scary, but they are also beautiful and awe inspiring creatures who have a needed place in our ecosystem. It is fascinating to learn more about them and to discover how and why they do the things they do.
Smithsonian has done a wonderful job putting this collection together. There are three different episodes that will take you to Australia, South Africa and inside a shark autopsy room.
Great White Code Red – follow along as scientists make new discoveries by dissecting a Great White
Shark Girl – an activist educates about the truths and misconceptions about sharks
Death Beach – investigate out of the ordinary shark attacks
Smithsonian Channel:
Shark Collection DVD

Not Rated
Release date 7/22/14
Synopsis: "Sharks are universally feared, but also widely misunderstood and suddenly endangered. Marine biologists, shark experts and conservationists are doing everything they can to reverse the tide of public opinion before it's too late … Even if it means diving into infested waters where sharks hold every advantage."
Enter daily through the Rafflecopter form below: