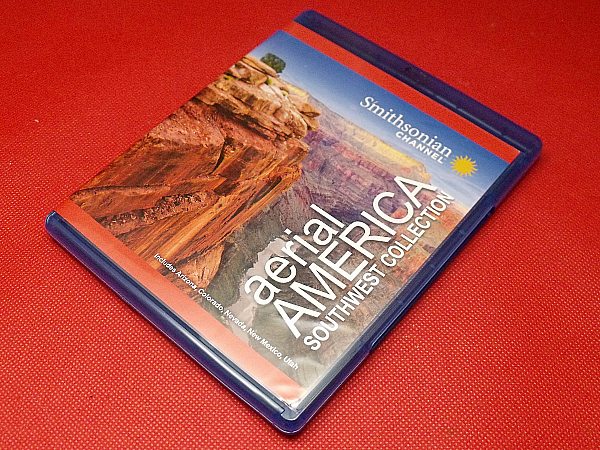 Gorgeous.
Absolutely gorgeous.
Have you ever been to the Southwest? New Mexico, Arizona, Nevada and Colorado are filled with natural beauty!
The Smithsonian Channel Aerial America feature captures the wonder of this part of the United States beautifully. There is over 4 hours of programming with views from above. You'll see and hear about the geography, history and lore of the area.
I have taken many road trips to National Parks and other points of interest in the Southwest and this program has really captured it well. It brought back memories of my childhood vacations and of more recent vacations with my own children and now I appreciate the beauties of our country all over again!
The blu-ray is great for those of you who have traveled in this area and those of you who haven't.

Smithsonian Channel:
Aerial America – Southwest Collection

Not Rated
Release date 7/22/14
Synopsis: "From timeless lands and Wild West legends to natural and man-made wonders, Aerial America: Southwest Collection showcases the stunning beauty of the this region, while revealing a history that is equally captivating. This sky high tour includes Arizona, home of a famous gunfight and a Natural Wonder like no other, Nevada, land of neon cities, ghost towns, and dark secrets, and New Mexico, famous for its tales of cowboys and UFOs. Utah's wild landscapes offer some otherworldly sights of its own, while Colorado leaves you on a Rocky Mountain high."
Enter daily through the Rafflecopter form below: