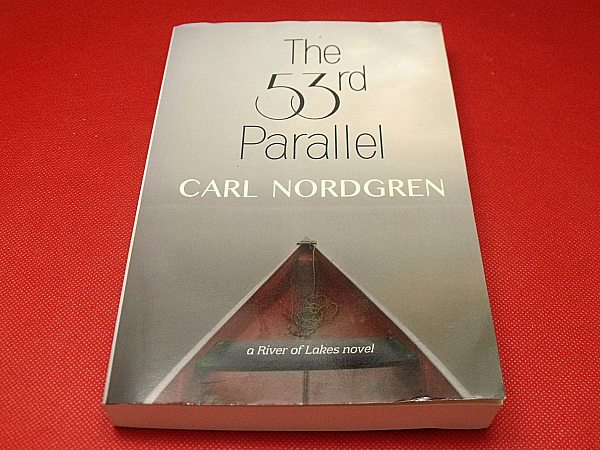 Are you ready to travel back in time and, perhaps, learn something about the present in the process?
The 53rd Parallel is a novel about leaving the past behind, starting off fresh and then standing up to make a positive difference. The characters had to leave Ireland at the close of WW2 and chose to make a new beginning in the Canadian wilderness.
The fiction itself is fascinating, but beyond that are the thought provoking ideas brought about as we follow along with their story. Even when we start fresh, the past is still there to some extent as it shapes who we become. We can choose to use our pasts to fuel us to do good things or not.
Carl Nordgren has a beautiful way with words. I hope we will be seeing more from him.
The 53rd Parallel

by Carl Nordgren
isbn 978-1611530766
Pub. date 5/8/14
Description: "Taking us on a journey that begins just before the end of WWII in Ireland and ends in post-war Canada, The 53rd Parallel (River of the Lakes; first book in the three book series) by Carl Nordgren introduces us to a world of wonderfully flawed characters who are each seeking to begin anew, to clear away the ghosts who haunt their past. Weaving together the nationalism of the Celts and the autonomy of the Ojibway, Carl creates a parallel between the two worlds and brings together a compelling cast of characters. In this evocative debut novel spanning mid-century Ireland and Canada, Nordgren weaves an ambitious tale about the power of dreams, the hope of new beginnings, and the dangers of ghosts who haunt our past."
Enter daily through the Rafflecopter form below: