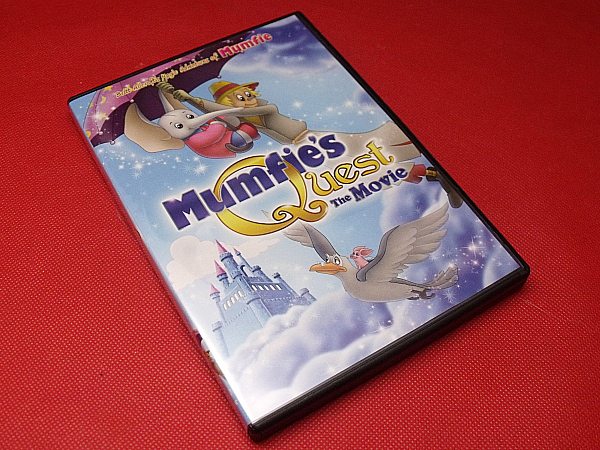 Have your kids discovered Mumfie? This sweet and adventurous little elephant is adorable!
The creator of the show, Britt Allcroft, is also responsible for creating the original Thomas and friends shows. Like Thomas, Mumfie was also inspired by a children's storybook.
The characters and adventures are full of imagination and there is a beautiful music to go along with the movie. The story is exciting, but the music sets a peaceful tone making this a great movie to watch before bed or when kids need some relaxing quiet time during the day. The story will inspire kids to dream and use their imaginations.
Mumfie's Quest is a little over an hour long. It isn't rated, but is great for little ones and elementary school age kids.

Mumfies Quest: The Movie

Not Rated
Release date 7/22/14
Synopsis: "Mumfie, a little elephant with a big heart, ventures far from home in search of friendship and adventure. Along the way he meets new friends, Scarecrow and Pinkey. When Pinkey tells Mumfie about her longing to find her mother, they begin a search to find Pinkey's mother on a gloomy, misty island. Soon they find themselves on an even bigger quest to help restore laughter and fun to the islands."
Enter daily through the Rafflecopter form below: