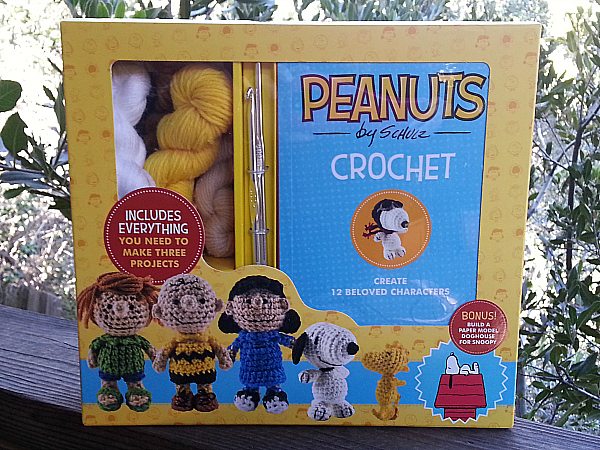 Are there Peanut's fans in your house?
I've been a fan of Snoopy and the others ever since I can remember. My Dad even had a special memento from Charles Schulz. When he was younger, he had written a letter to his favorite cartoonist and Charles Schulz wrote him back and included a hand drawn personalized cartoon that he had made for my Dad.
Peanuts have been popular for years and are sure to gain more fans when the new movie comes out this November. In the meantime. this crochet kit is a great way to craft some Peanuts fun.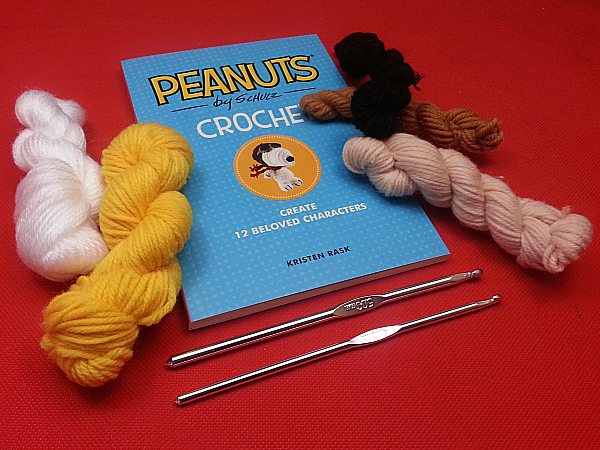 Peanuts Crochet Kit
by Kristen Rask
isbn 978-1626863248
Pub. date 3/3/15
The kit includes an illustrated instruction book and supplies. The book has tutorials for 12 characters – Charlie Brown, Sally, Lucy, Linus, Franklin, Peppermint Patty, Marcie, Pigpen, Schroeder, Snoopy, Flying Ace Snoopy and Woodstock. There are supplies (yarn, stuffing, thread, crochet hook and needle) for Charlie Brown, Snoopy and Woodstock.
Which Peanuts character would you like to crochet first?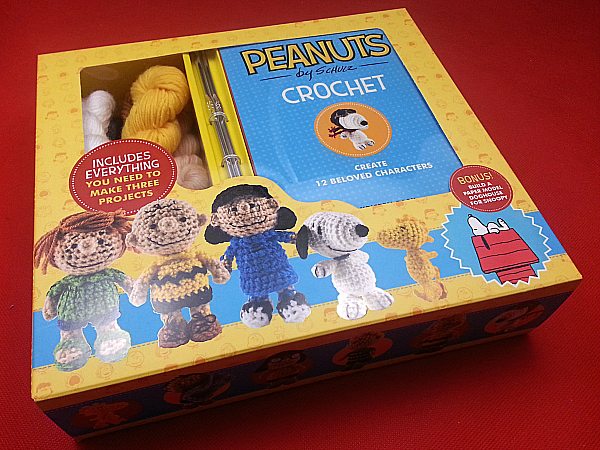 SOCIAL MEDIA – You can connect with Thunder Bay Press and MK Crochet on Twitter.
Enter daily through the Rafflecopter giveaway form below: