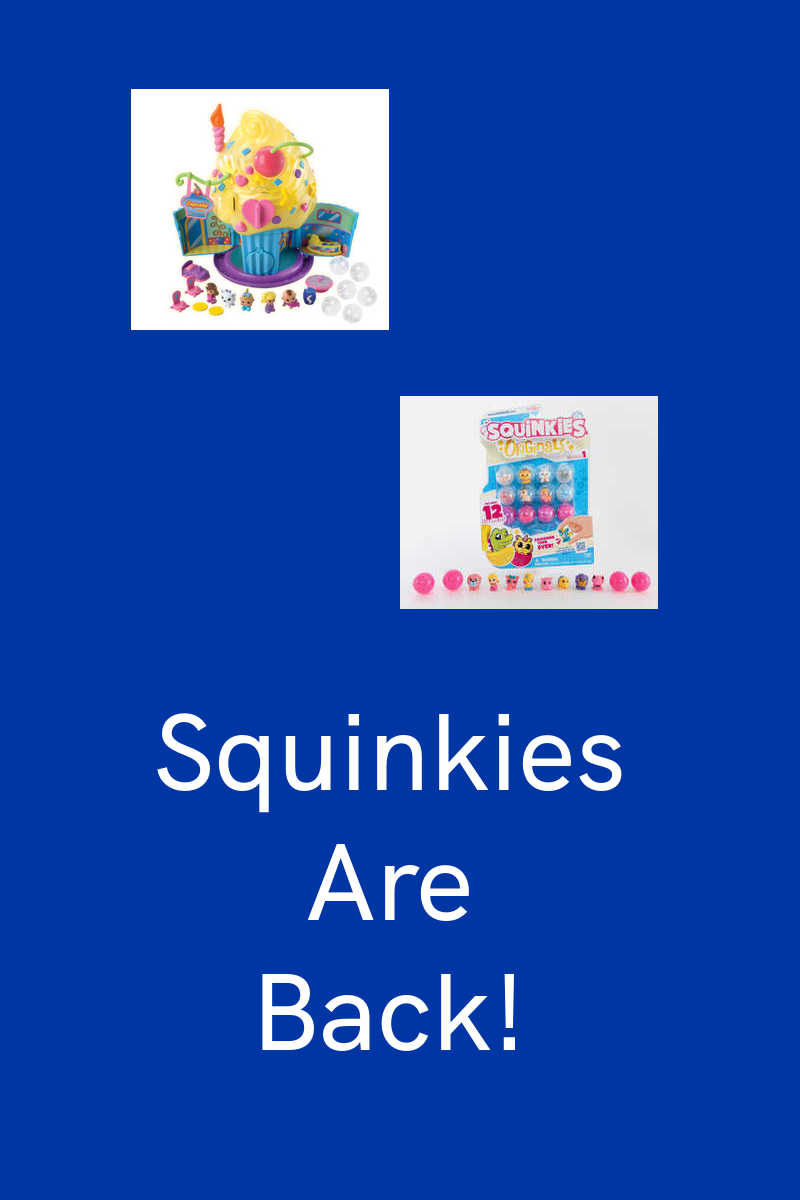 Award Winning Micro Collectible Toys: Squinkies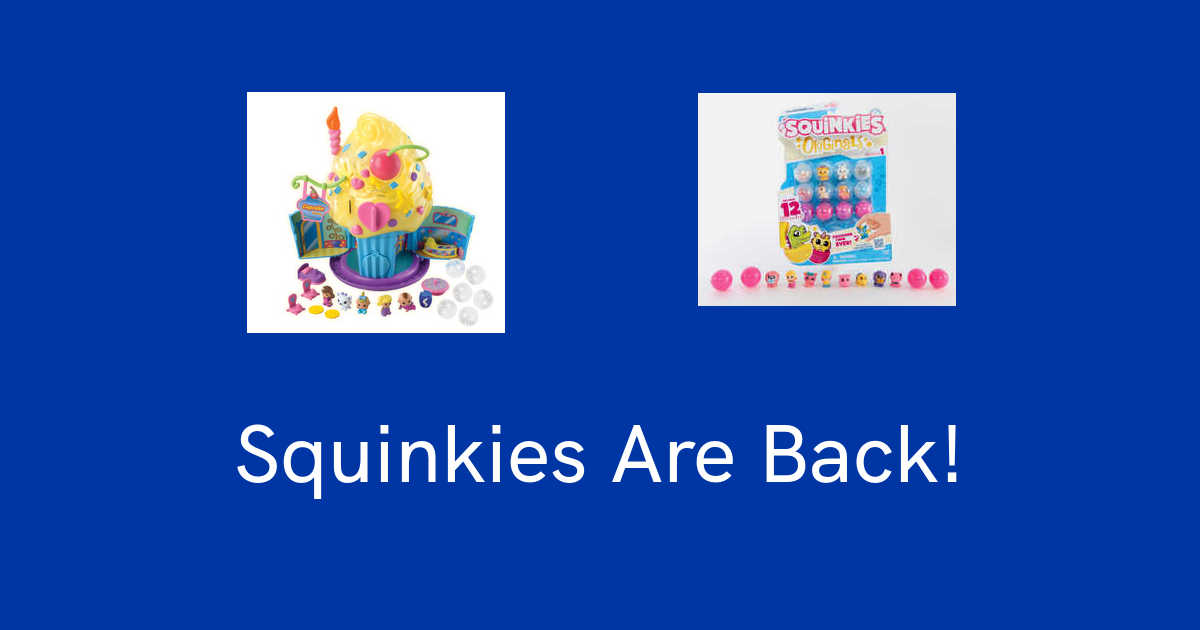 Squinkies are back, so your kids are going to want to collect these adorable, squishable micro collectible toys.
These popular micro collectible toys that took the toy world by storm in 2010 are now available in a wider variety of imaginatively designed, hyper-stylized characters, from fanciful dogs and cats to sea creatures and zoo animals.
Each Squinkie comes individually housed in a transparent bubble, making it easy to see and collect your favorites.
With their adorable designs, squishy texture, and endless possibilities for play, Squinkies are sure to be a hit with kids of all ages.
Kids will love opening up each capsule to reveal a surprise Squinkie, and they'll be even more excited to squish and play with their new characters.
Squinkies can be stacked, layered, and used to create all sorts of fun and creative playsets.
They can also be used to trade with friends, or simply added to a growing collection.
Whether your child is a fan of animals, fairies, or superheroes, there's sure to be a Squinkie character that they'll love.
And with over 500 million Squinkies sold worldwide, there's a good chance that they already have a few favorites.
Get your kids a Squinkie (or a lot of Squinkies!) today and see for yourself why these adorable, squishy micro collectible toys are a hit with kids of all ages.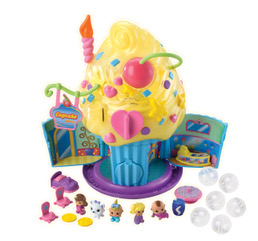 Squinkies Original Cupcake Surprize Bake Shop
The Squinkies Cupcake Surprize Bake Shop is a delightful playset that will let your child's imagination run wild.
Designed to look like a fanciful cupcake, the playset opens up to reveal a bakery inside.
Kids can place the gold coins (included), pennies, or dimes into the special slot in the playset, just like a gumball machine.
Then, they can turn the dial and watch as a Squinkie surprise capsule rolls out!
The Squinkies Cupcake Surprize Bake Shop comes with six exclusive Squinkie Playset characters, as well as a bed, two chairs, a table, and two coins.
Kids can use these accessories to create all sorts of fun and creative play scenarios.
When playtime is over, the Squinkies can go back into their plastic bubbles and be stored inside the Bake Shop until the next time.
The Squinkies Cupcake Surprize Bake Shop is a great way for kids to have hours of imaginative play.
It's also a fun way for them to collect and trade their favorite Squinkie characters.
With its adorable design, endless possibilities for play, and exclusive Squinkie characters, the Squinkies Cupcake Surprize Bake Shop is sure to be a hit with kids of all ages.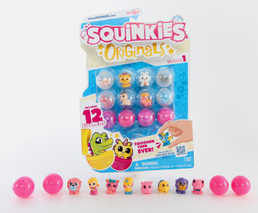 Squinkies Orignals
The Squinkies Collectors 12 pack is the perfect way for your child to get started on their new Squinkies collection.
This pack includes 12 original characters, 8 of which come in clear plastic capsules and 4 of which come in surprise pink plastic capsules.
This means that you'll have 8 characters that you know exactly what they are, and 4 characters that will be a surprise when you open them!
The Squinkies in this pack are all cute, colorful, and collectible.
They're the perfect size for little hands to play with, and they're sure to bring hours of fun.
With 72 different Squinkie characters to collect, you child can have a whole lot of fun.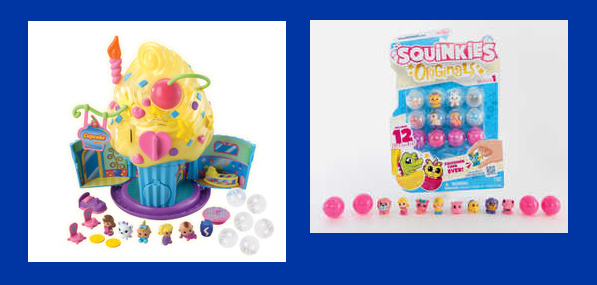 Toy Giveaway
Squinkies Prize Package: 1 Squinkies Cupcake Surprize Bake Shop (MSRP: $34.99) and 1 Squinkies Collector Pack (MSRP: $14.99)
1 Winner
Ends 8/4/23 11:59pm ET
Check out my other giveaways, so you can have more chances to win prizes.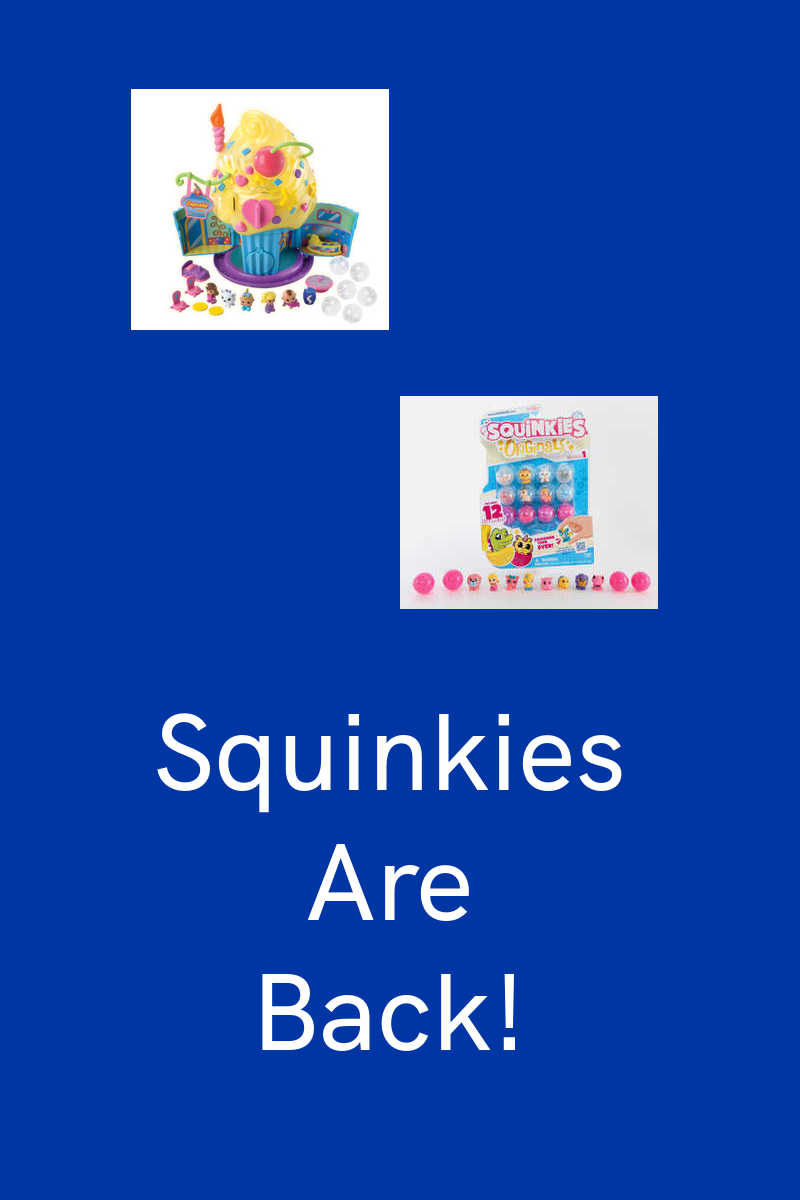 More from Mama Likes This
Take a look at my other entertainment articles, so you can keep up with the latest TV, movie and book news.
Free My Little Pony Make Your Mark Printables
Free Cat Printables
Printable Activity Pages
Check out my free printables, when you are looking for fun activities to do at home.
Many are from Disney, Netflix and Shout Factory, so they feature movies, TV series and characters that your kids already know and love.
Some are educational, but others are just plain fun.
There are coloring pages, crafts, word puzzles, mazes, memory games and many other family friendly activities.
Shop Now
Check out the latest online deals, so you can save money and pick out some great products for yourself and your family.
What will you buy first?