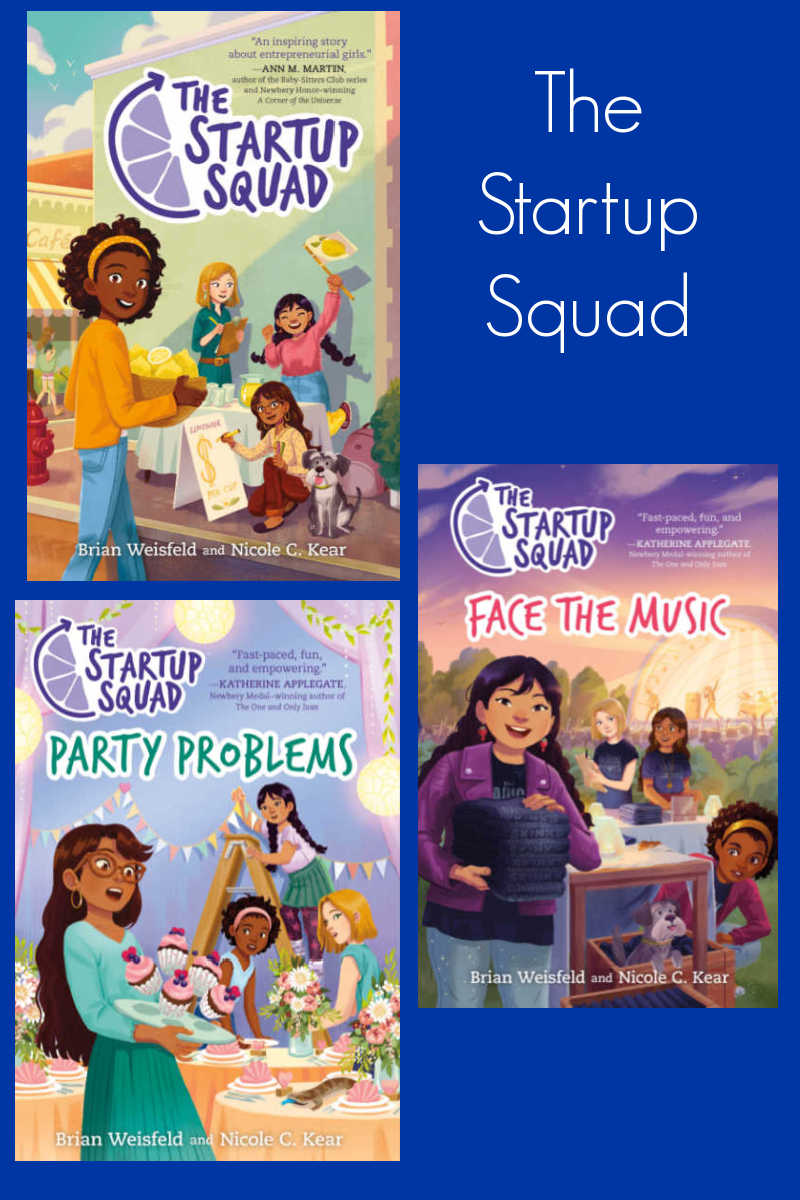 Books for Entrepreneurial Girls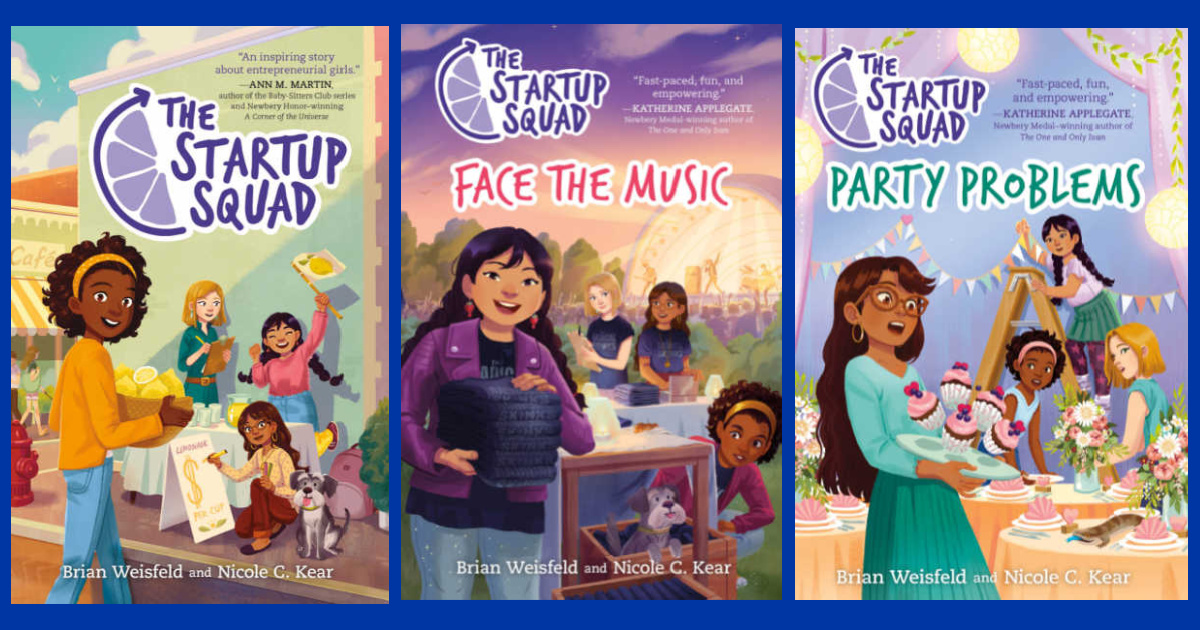 The Startup Squad books can inspire your child to become an entrepreneur or they can just be good entertainment.
Books series are great, since kids really get to know the characters and can imagine what it would be like to be part of the story.
The books show girls that the world is full of possibilities, so they are free to dream and make their own path.
They also show that it is great to have good friends and work together.
Will your child want to start a business now or when they are grown up?
Or will they choose a different path?
The Startup Squad series will encourage kids to dream as they make plans for today and for the future!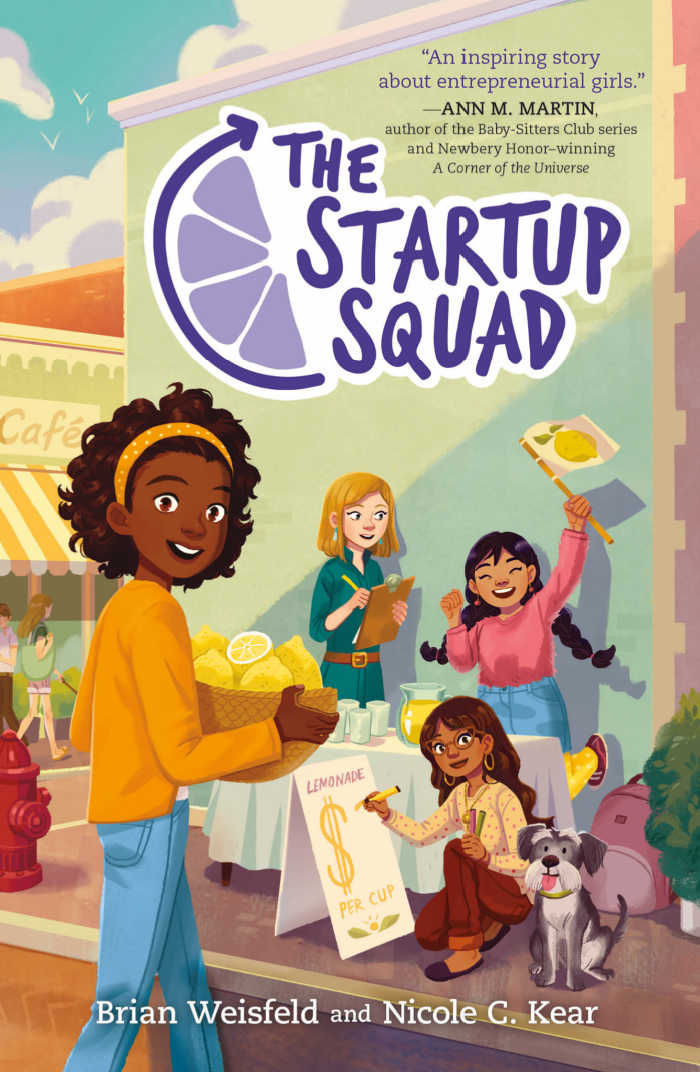 By Brian Weisfeld and Nicole C. Kear
isbn 9781250180414
Pub Date 5/7/19
Synopsis
All the great leaders had to start somewhere.
And Teresa ("Resa" for short) is starting with the lemonade stand competition her teacher assigned to the class―but making it a success is going to be a lot harder than Resa thinks.
The prize: line-skipping tickets to Adventure Central.
The competition: Val, Resa's middle school nemesis.
And the biggest obstacle to success: Resa's own teammates.
Harriet is the class clown, Amelia is the new girl who thinks she knows best, and Didi is Resa's steadfast friend―who doesn't know the first thing about making or selling lemonade.
The four of them quickly realize that the recipe for success is tough to perfect―but listening to each other is the first step.
And making new friends might be the most important one…

By Brian Weisfeld and Nicole C. Kear
isbn 9781250180469
Pub Date 5/5/20
Synopsis
Harriet's brothers are hoping to enter a local battle of the bands.
Winning could get them on a reality TV show!
But low funds have left them without even a working guitar.
The Startup Squad jumps into action―and quickly pulls together a plan to sell T-shirts to raise money.
The girls have a lot of great ideas―until everything starts to go wrong.
When all the problems start turning disappointed fans into an angry mob, the girls realize they have to get back into the groove before the band members―and the Startup Squad―break up for good!

By Brian Weisfeld and Nicole C. Kear
isbn 9781250180520
Pub Date 5/25/21
Synopsis
All four friends in the Startup Squad want to raise money―but when they can't agree on what business to start next, they strike off on their own.
Didi's idea seems perfect: making place cards for a wedding.
But after the wedding planner gets sick, Didi finds herself in charge of everything―and then the caterer cancels and the band goes missing!
Didi's business is turning from a dream to a disaster.
Will the Startup Squad come together in time to save the wedding?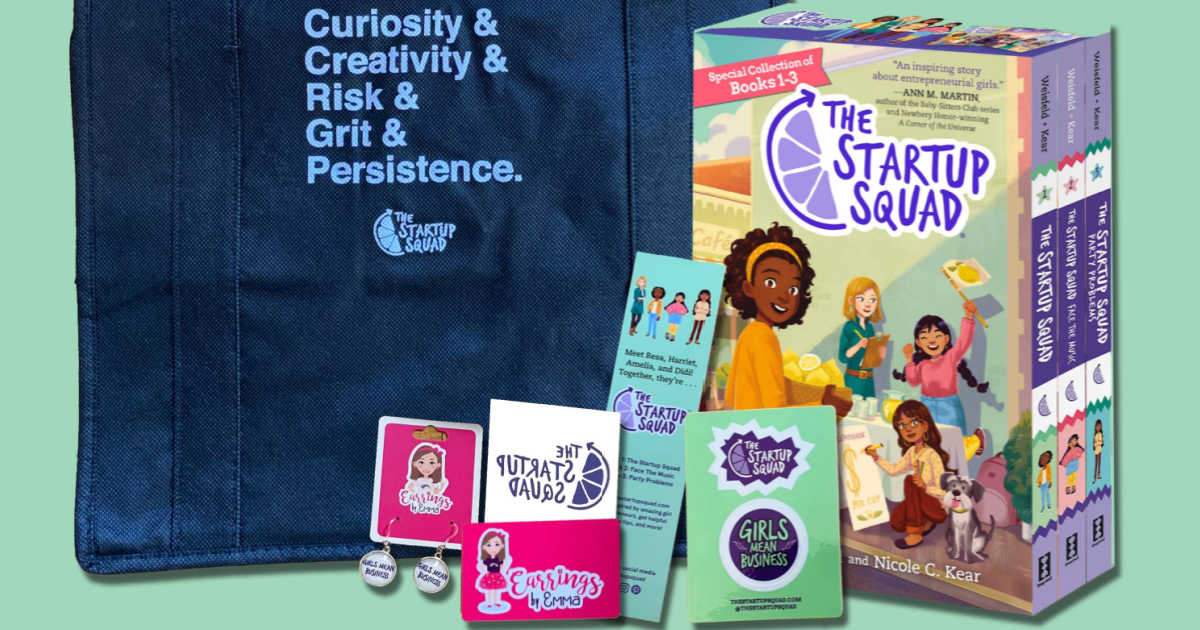 Startup Squad
Girls ages 6 to 16 who run their own business can sign up at The Startup Squad website to be featured in the Girls Mean Business Gallery.
Also, check out resources such as The Ultimate Business Plan for Kids and the Entrepreneurship Activity Kit!
Check out my giveaways, so you can have lots of chances to win prizes.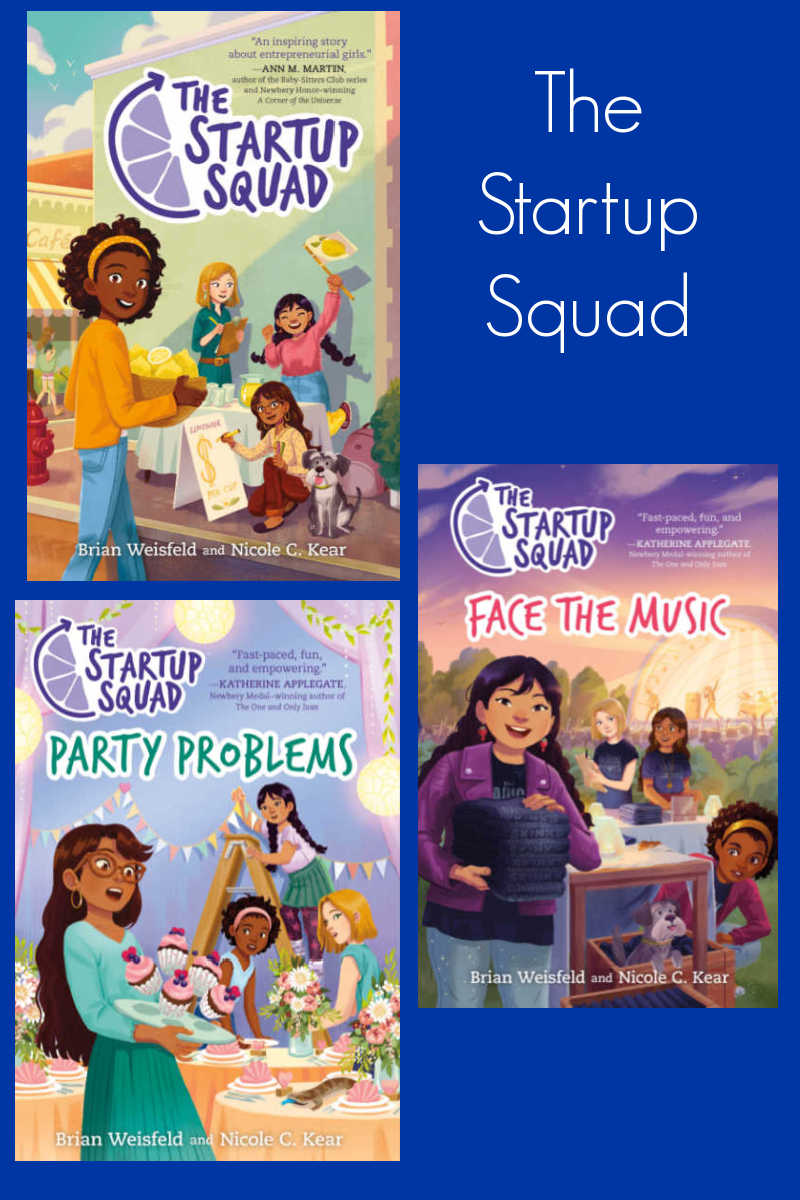 More from Mama Likes This
Take a look at my other entertainment articles, so you can keep up with the latest TV, movie and book news.
Check out my free printables., when you are looking for activities to do at home.
Many are from Disney and Shout Factory, so they feature movies, TV series and characters that your kids already know and love.
Some are educational and some are just plain fun.
There are coloring pages, crafts, word puzzles, mazes, memory games and other family friendly activities.