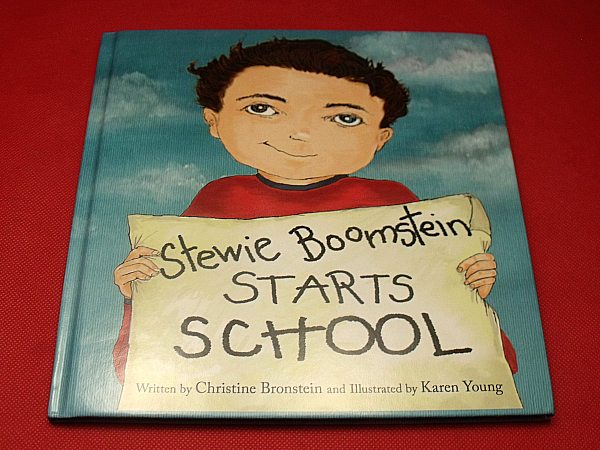 Do you have a little one who is getting ready to start preschool, pre-k or kindergarten?
Stewie Boomstein can help make this transition smoother. This cute little guy is full of personality that will keep kids entertained as they learn some skills to prepare them for school.
Stewie has a hard time adjusting and his first day at school is pretty rough. With the help of his family, he works through his troubles and figures out how to make day 2 a very good day. Kids will be able to relate to Stewie and understand what he's feeling. Hopefully, this will help them avoid some of this stress.
The book is ideal for parents to read with their children. There is even a section in the back with expert advice to help parents guide their children through the changes that come with getting used to a new routine at school.
Stewie Boomstein Starts School

by Christine Bronstein
isbn 978-0988375499
Pub. date 6/30/14
Description: "Stewie Boomstein Starts School will help children aged 3-6 prepare to enter pre-k or kindergarten. Stewie Boomstein is a loud, comical, and sometimes cranky child, who has a big problem: he had a very bad first day of school! His entire family (including the pets) works together to solve Stewie's problem. The next day, Stewie has a very good day at school."
Enter daily through the Rafflecopter form below: