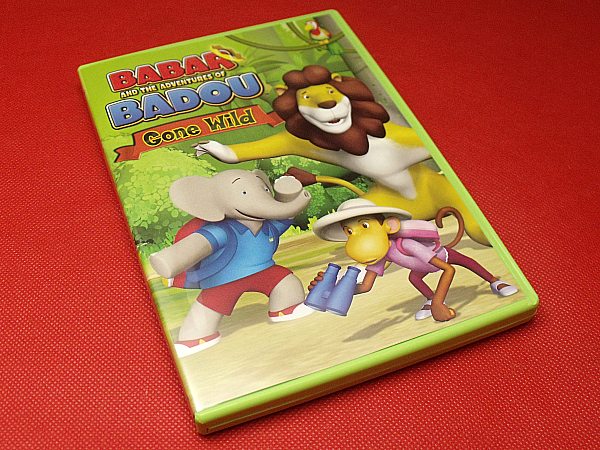 Babar and his friends are ready to entertain a new generation of children!
When I was a child, I loved to checkout beautifully illustrated Babar books from the library with my very own library card. When my kids were younger, they enjoyed the books and watching Babar on VHS tapes that they checked out from the library.
Babar is back with a brand new look that is modern and fresh. The characters and stories are still sweet, but now the CGI animation seems to pop right off the screen. Babar is now joined by his adventurous 8 year old grandson, Badou.
Badou has adventures and learns life lessons that are similar to the ones that Babar experienced when he was young. The DVD is more than just entertainment. Kids will learn about family, friends and growing up to have a positive influence on those around them.
As an adult, it really is fun to see the story come full circle with Grandpa Babar continuing the family legacy.
Babar & The Adventures of Badou

Gone Wild
Not Rated
Release date 7/29/14
Synopsis: "After 80 celebrated years, Jean de Brunhoff's iconic tales of Babar gets a CGI update with BABAR AND THE ADVENTURES OF BADOU. Set amongst the lush jungle surroundings of Celesteville, this Dove-approved series, which currently airs on Disney Junior, centers around Babar's 8-year-old grandson, Badou, as he grows up, makes new friends and immerses himself in exciting adventures!"
Enter daily through the Rafflecopter form below: