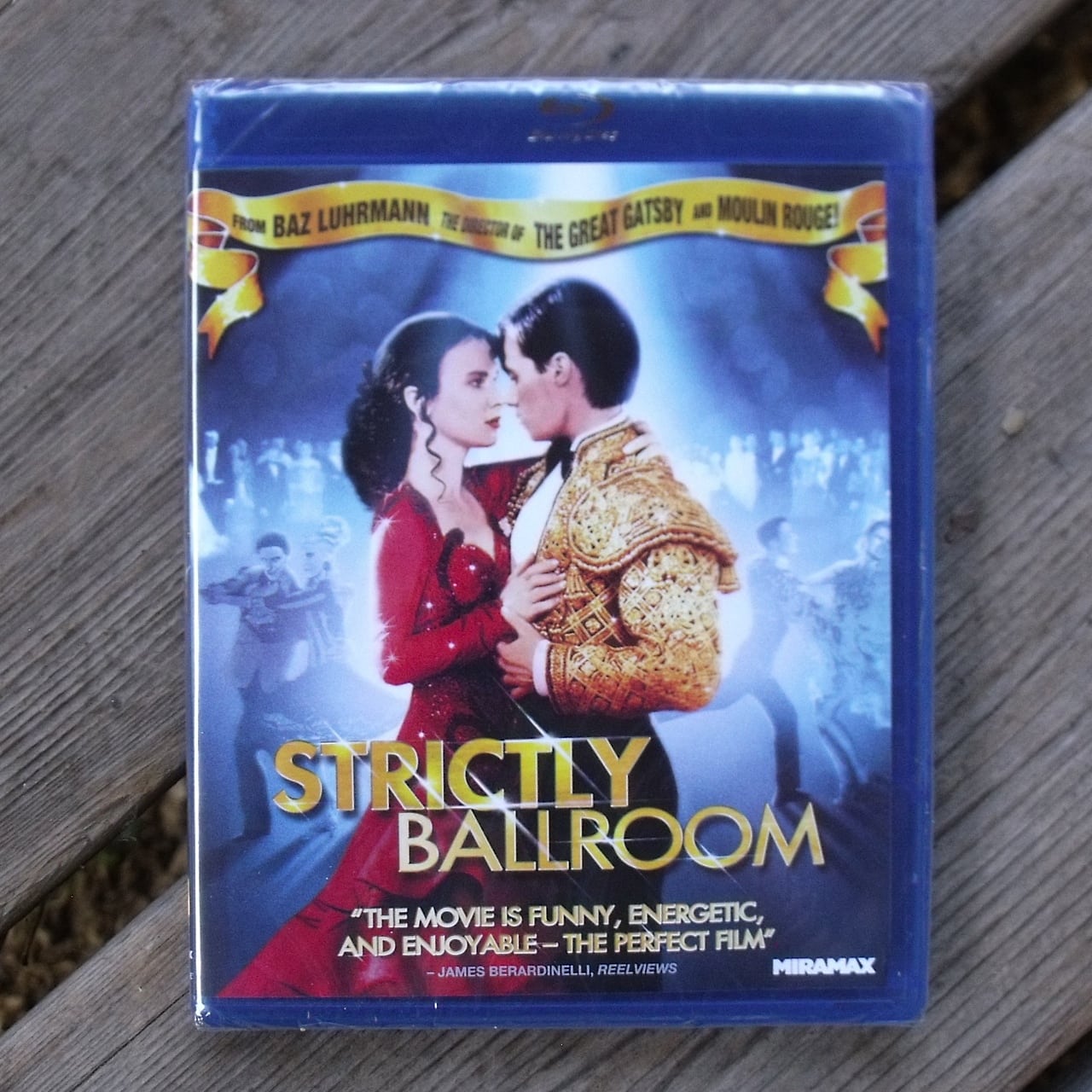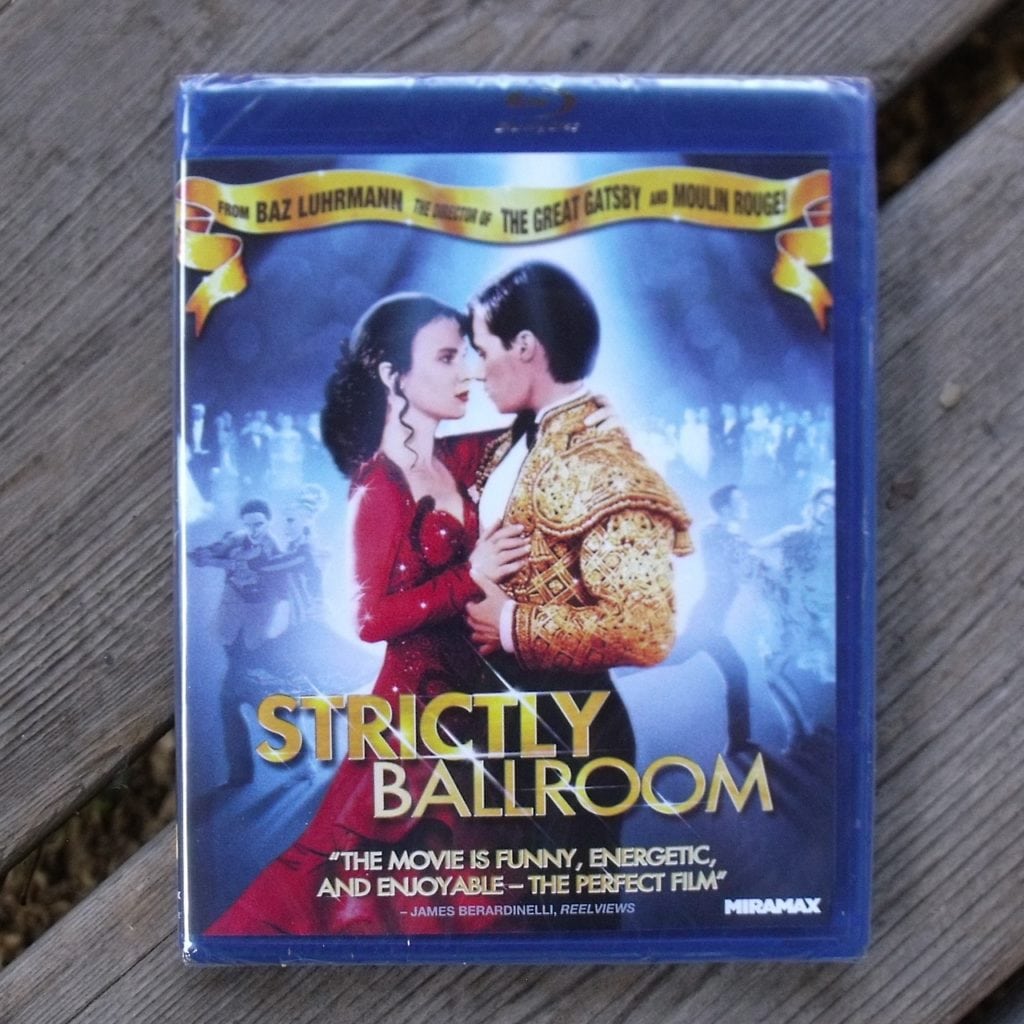 Strictly Ballroom

Rated PG
Blu-ray Release 4/30/13
Synopsis: "From Baz Luhrmann – the director of The Great Gatsby and Moulin Rouge! – comes the hilariously funny romantic comedy that will leave you singing, laughing and cheering for more. Experience the magical story of a championship ballroom dancer who's breaking all the rules. A hit with fans and critics all across the globe, Strictly Ballroom will hold you tight and dance straight into your heart."
Back before Dancing with The Stars, there was Strictly Ballroom – a movie that brought ballroom dancing to life in a whole new way. And now, finally, this classic movie is being released on blu-ray! It had been years since I had seen it and I'm happy it's back.
The movie has drama, humor, romance and lots of fabulous dancing. The story and characters are predictable and similar to other movies made before and after this one, but the amazing dancing is what pulls the whole story together. It somehow feels fresh and exciting even when I know exactly what's going to happen next.
Baz Luhrmann is a talented director who knows how to make movies that we want to watch again and again.
Enter daily through the Rafflecopter form below: