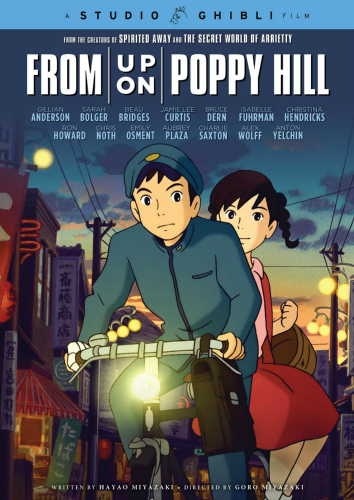 What a wonderful surprise it was to open up a package and find the From Up On Poppy Hill DVD inside! I hadn't even heard that there was a new Hayao Miyazaki DVD on the way to the US, but as soon as I saw the distinctive artwork I knew this was from Studio Ghibli.
These animated movies are not just for kids. In fact, some are not for kids at all (From Up On Poppy Hill is rated PG). The movies have complex stories that are great for older kids and adults. The artwork that goes into the animation is absolutely beautiful.
From Up On Poppy Hill is a deep and heartfelt tale that you'll want to watch again and again. This is the kind of story that gets better with each viewing as you pick up on new details. This is a great addition to my Studio Ghibli DVD collection which already includes: My Neighbor Totoro, Ponyo, The Secret World of Arrietty, Spirited Away, Princess Mononoke, Castle in The Sky and Kiki's Delivery Service.
From Up on Poppy Hill

Studio Ghibli
Rated PG
Release date 9/3/13
Synopsis: "The dazzling, hand-drawn FROM UP ON POPPY HILL is set in Yokohama in 1963. Japan is picking itself up from the devastation of World War II and preparing to host the Olympics. The mood is one of both optimism and conflict as the young generation struggles to throw off the shackles of a troubled past. Against this backdrop of hope and change, a friendship begins to blossom between high school students Umi and Shun – but a buried secret from their past emerges to cast a shadow on the future and pull them apart."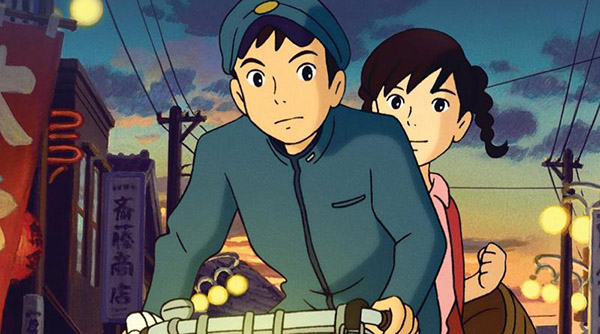 Enter daily through the Rafflecopter form below: