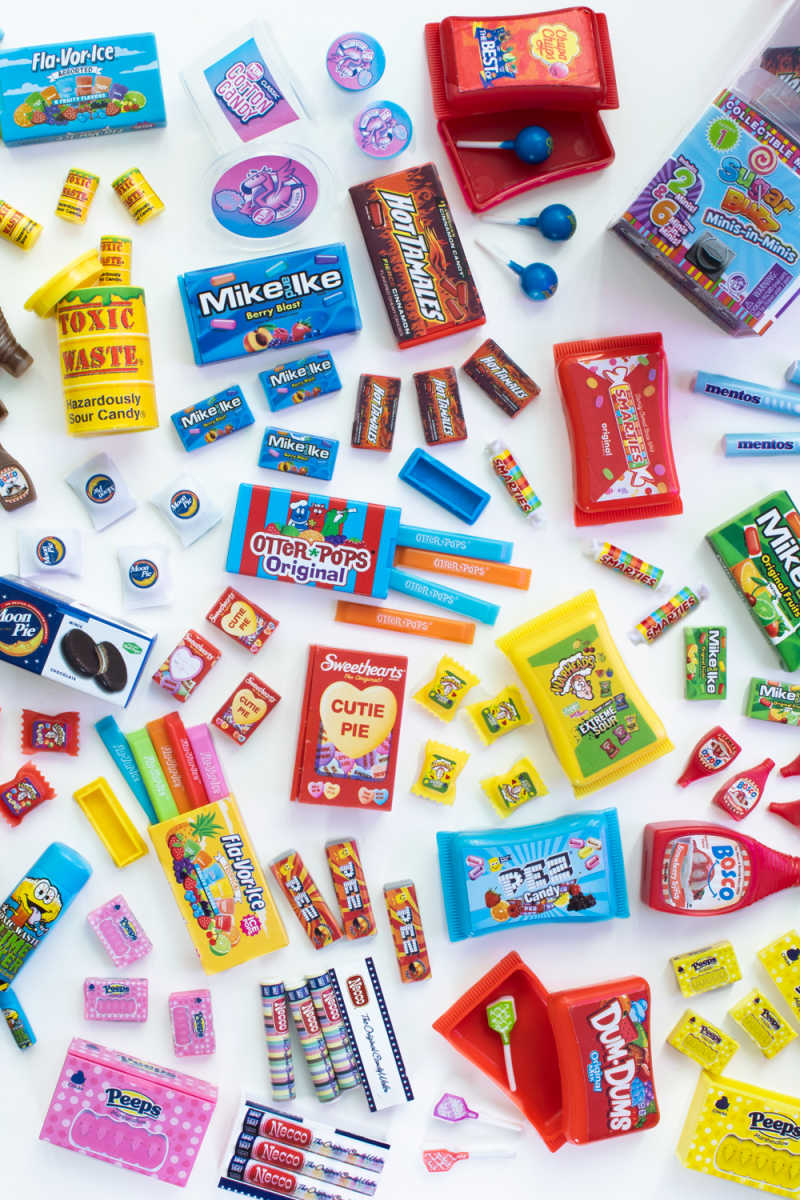 World's Smallest Confectionary Miniature Collectibles
Sugar Buzz Minis in Minis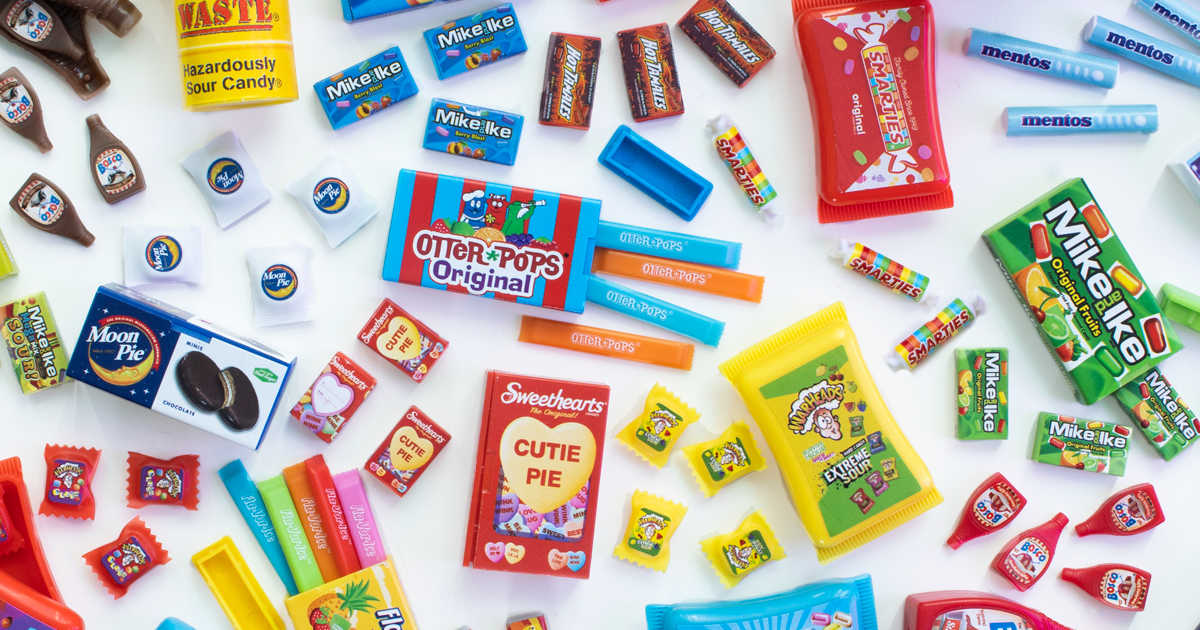 When you open up a package of Sugar Buzz Minis in Minis, you will have to smile at the fun and tiny collectibles from World's Smallest.
You may already be familiar with World's Smallest from their other lines of little collectibles, but Minis in Minis are brand new.
Series 1 of the miniatures is called Sugar Buzz, and, obviously, is confectionary themed.
What Is Included In Each Mini in Minis Cup?
There are 66 minis in the Sugar Buzz series, so you'll want to collect them all.
Each cup includes 8 collectibles, 2 Minis and 6 Minis-In-Minis.
You'll see one mini through the clear top, but the others are a mystery that you get to discover when you open it up.
It isn't edible candy, but it does look like a miniature version of the real thing.
These collectibles don't take up too much space and are meant to be enjoyed for a long, long time.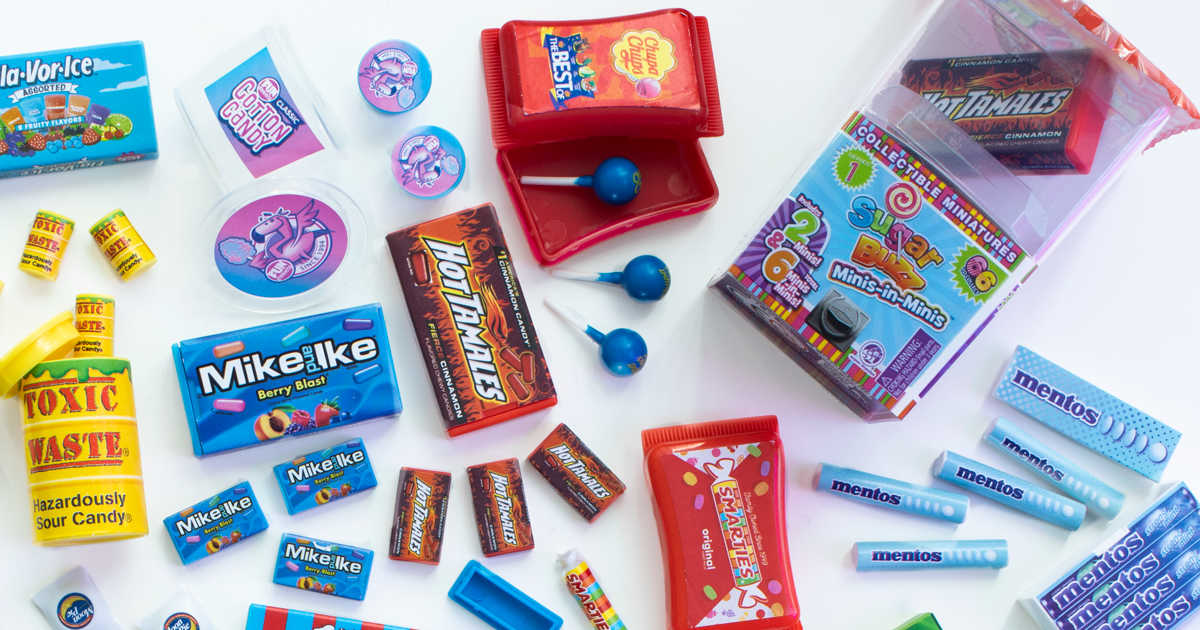 Which brands Are Featured?
These tiny collectibles from World's Smallest will make you feel as if you are a kid in a candy store.
The familiar brands are ones that you will remember from your youth or from the most recent time you satisfied your sweet tooth.
Brands include:
Pez
Warheads
Mentos
Dum Dums
Toxic Waste
Chupa Chups
Mike and Ike
Hot Tamales
Peeps
and more!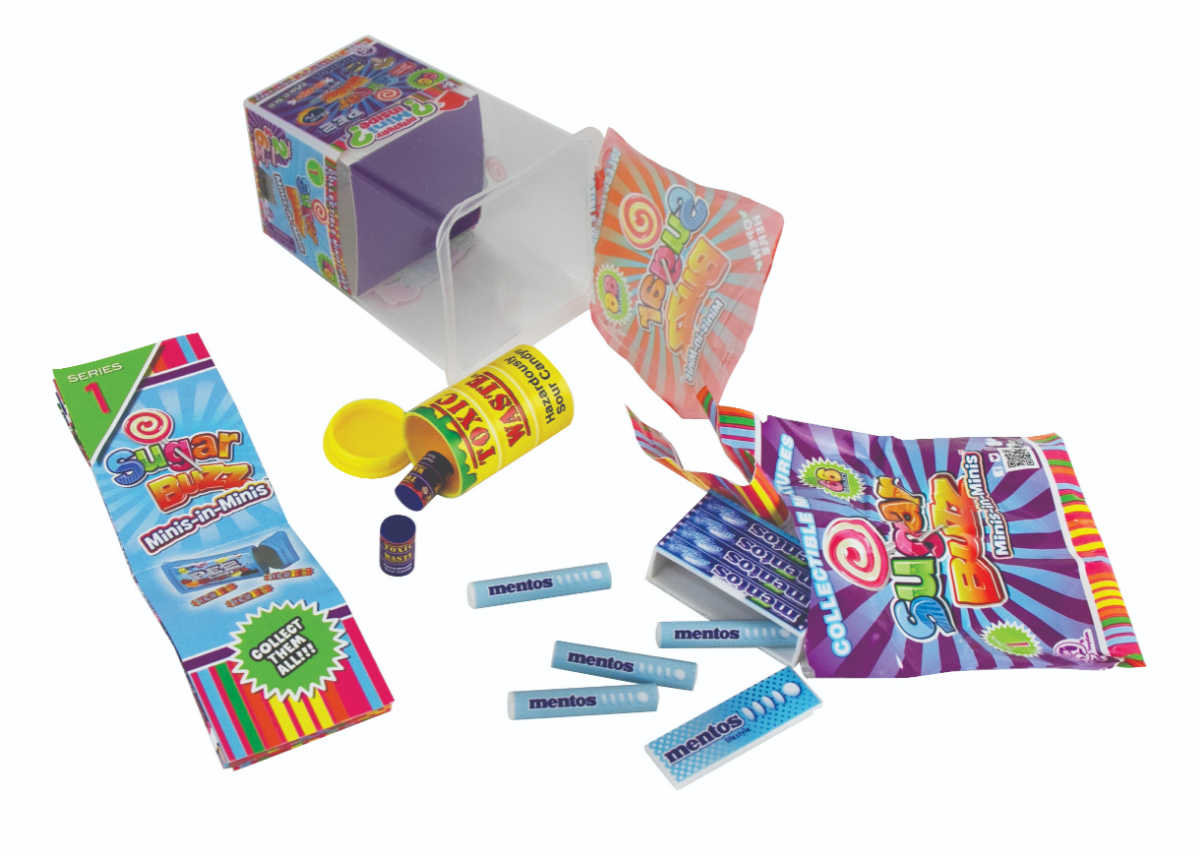 What Ages Is This Toy For?
The tiny collectibles are recommended for ages 8+.
They really are tiny, so would be a choking hazard for little ones.
However, they are super cool and can be enjoyed by bigger kids, teens and adults.
Yes, adults with a sweet tooth will love these reasonably priced collectibles that don't take up much space.
Where to Buy World's Smallest Collectibles?
Sugar Buzz Minis in Minis are new and they are available at Walmart.
Be sure to check out the latest World's Smallest toy deals on Amazon, when you are looking for a huge assortment of World's Smallest collectibles.
There are lots of fun miniature games and toys that are tiny, but functional.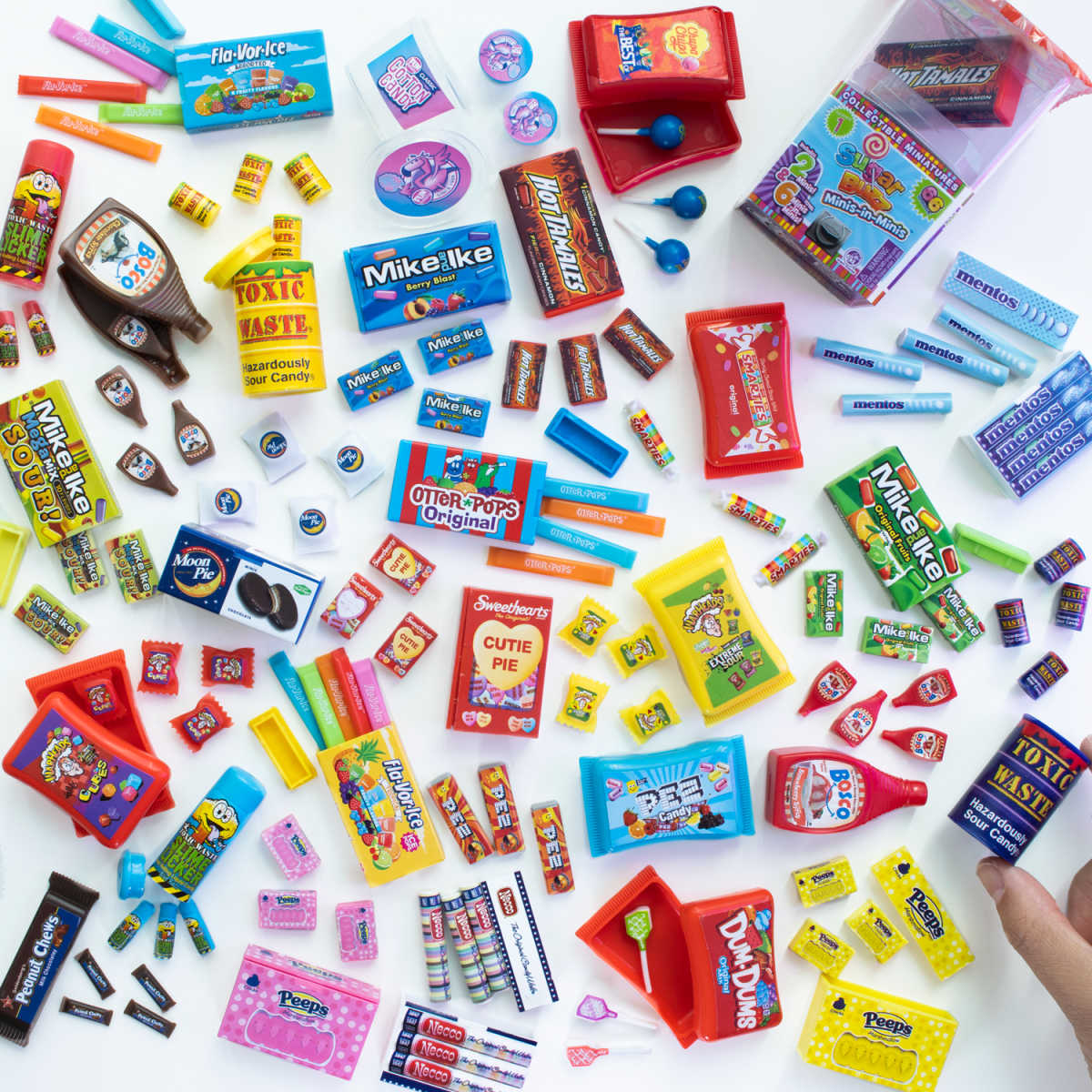 World's Smallest Collectibles Giveaway
Prize: 6 Assorted Sugar Buzz Minis in Minis Cups (arv $45)
1 Winner
Ends 11/2/22 11:59pm ET
Check out my other giveaways, so you can have more chances to win prizes.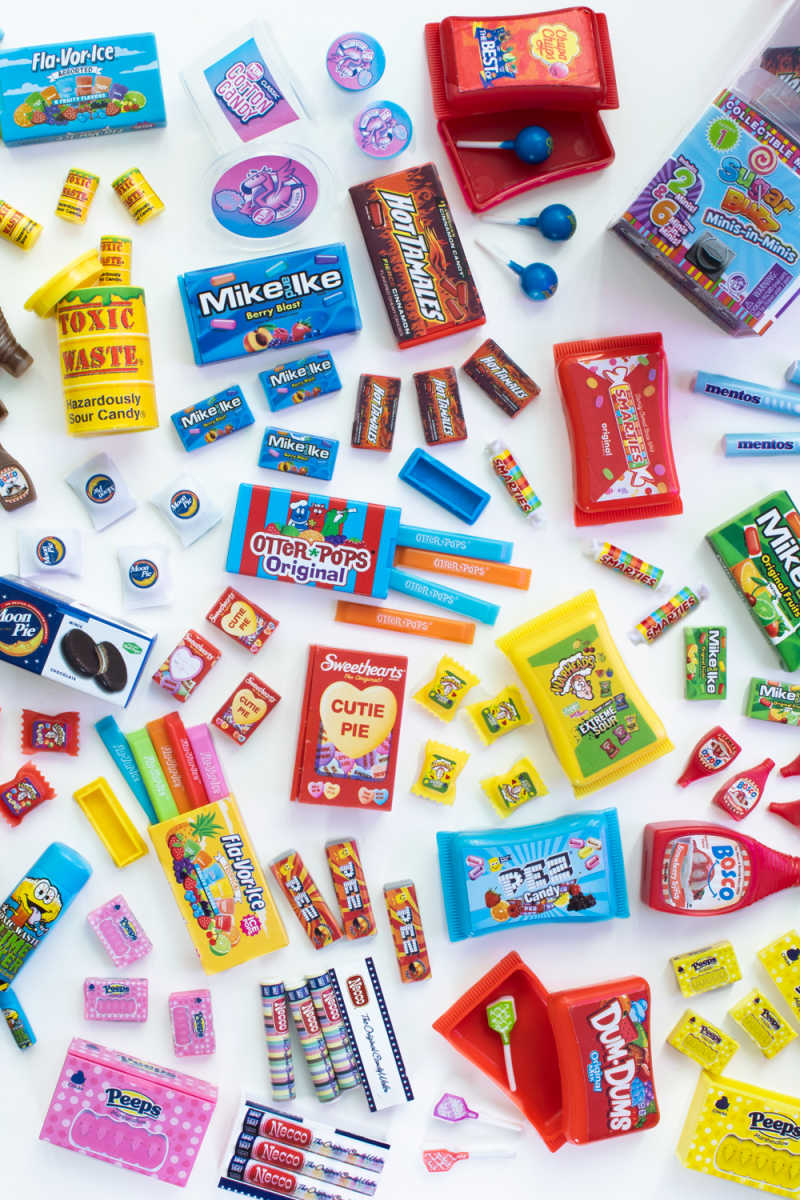 More from Mama Likes This
Take a look at my entertainment articles, so you can keep up with the latest TV, movie and book news.
BendyFigs Collectibles
Free Printable Activity Pages
Check out my free printables, when you are looking for fun activities to do at home.
Many are from Disney, Netflix and Shout Factory, so they feature movies, TV series and characters that your kids already know and love.
Some are educational, but others are just plain fun.
There are coloring pages, crafts, word puzzles, mazes, memory games and many other family friendly activities.
Shopping Deals
Check out the latest online deals, so you can save money and pick out some great products for yourself and your family.
What will you buy first?