Tad Printable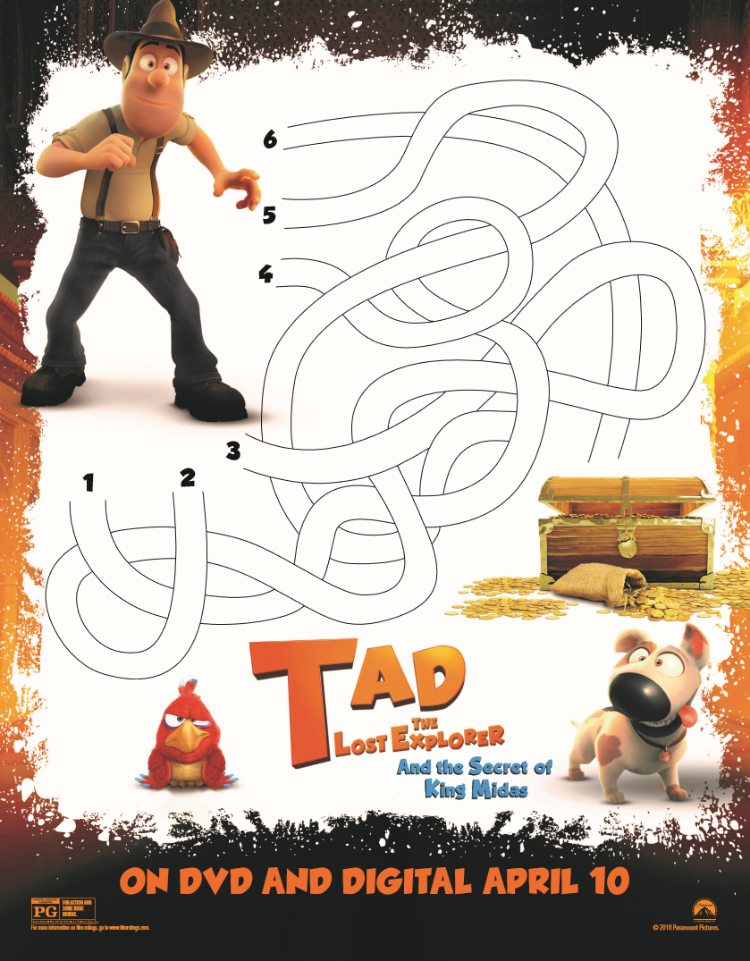 Click HERE to download the free Tad printable activity page.
Which one of these six paths will Tad need to take to reach the King Midas treasure box? The paths twist, turn and overlap, but one of them leads to the gold! Mazes are fun and they are also good for sharpening brain power and fine motor skills.
Also, check out these big discounts on printer ink to save money. I've been really happy with their quality, low prices and quick shipping. Now, I can print all I want!
Tad The Lost Explorer Synopsis
Tad dreams of becoming an archaeologist traveling the world, uncovering hidden secrets and lost treasure. But his job working construction keeps him daydreaming, instead of exploring.
The chance of a lifetime comes when he is invited to attend archaeologist Sara Lavrof's presentation of her latest discovery–the papyrus that proves the existence of the Necklace of Midas, the legendary King who turned everything he touched into solid gold.
When an evil billionaire forces Sara to help him find the enchanted talisman, Tad must rescue the girl of his dreams on a trip around the world.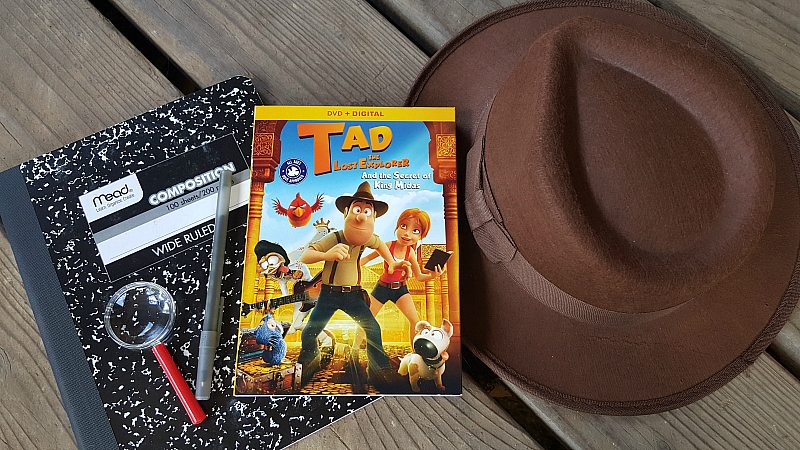 Additionally, check HERE for more free printables.