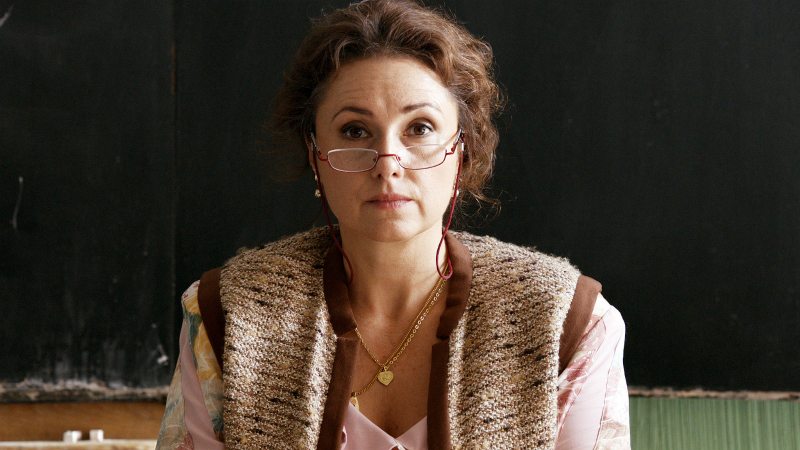 How much do you know about life in communist Czechoslovakia before the fall of the Iron Curtain? You can learn a bit about it, when you watch The Teacher movie.
The award winning film is both fascinating from an historical perspective and thought provoking in a current context. The story is 'loosely inspired' by actual events, so it is easy to wonder how we would react in a similar situation.
The Teacher gives personal perspective on issues regular people faced under an oppressive regime. It can be difficult to know when it's time to make a stand, especially when there is danger in doing so.
The families in this movie have difficult decisions to make. Do they speak up when they see something bad or do they keep their mouths shut? Does the answer change when it is their child who is being harmed?
The Teacher
Film Movement
Czech with English Subtitles
Not Rated
Release date January 2, 2018
The Teacher Movie Synopsis
In a middle school classroom in Bratislava in 1983, a new teacher, Maria Drazdechova, asks each student to stand up, introduce themselves and tell her what their parents do for a living. It slowly becomes clear that perhaps the pupils' grades are related to how willing their guardians are open to helping her out with her errands, her housecleaning, and other random services.
After one of the students attempts suicide, however, the director of the school has no choice but to call for an emergency parents' meeting to remove the teacher, but because Ms. Drazdechova is also a high-ranking official of the Communist Party, parents are hesitant to sign a petition to transfer her out.
In a classroom behind the Iron Curtain, the future of all the families are at stake, as the film examines how each family must wrestle with standing up for what they believe in or silently keep the status quo.
The Teacher Movie Giveaway
Additionally, if you want a chance to win more prizes, check out my other giveaways!