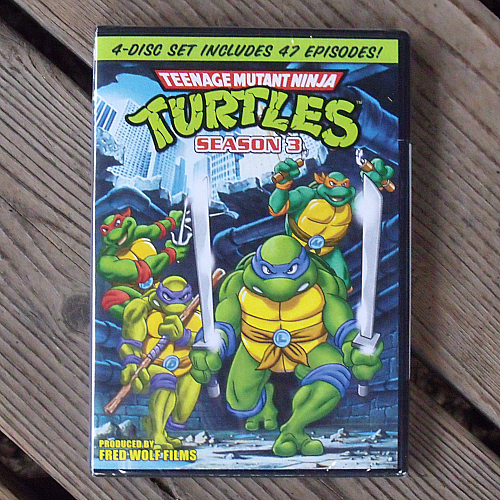 Heroes in a half shell!
Teenage Mutant Ninja Turtles have been entertaining kids (and adults!) since the late 1980's. I can remember how much fun my college age kids used to have practicing their ninja moves when they were little and we were watching the show on VHS. They had TMNT toys, clothing and accessories.
The 4 pizza loving turtles (Leonardo, Raphael, Donatello and Michelangelo) have fun personalities to go along with their crime fighting skills. Splinter, a rat, is their wise and talented sensei. Some of the villains are petty criminals. Shredder, Krang, Bebop and Rocksteady are really bad guys that we get to know as the series progresses.
Their home is underneath New York City in the sewer. Yes, this does make the idea of living in a sewer very appealing to kids. It would be kind of fun to hang out in a sewer with your buddies, practicing ninja moves and eating pizza. The city is a better place with the Turtles there to protect the residents from bad guys.
Teenage Mutant Ninja Turtles

Season 3 DVD Set
Release Date 7/23/13
This DVD set includes all 47 episodes from Season 3 of the series. That's over 1,000 minutes of classic Ninja Turtle programming. Older fans may remember some of the episodes from back in the day. New fans can fall in love with these entertaining teenagers for the first time. I have found myself slipping into Turtle-speak with their quirky sayings and catch phrases.
The show is fun. It's always good entertainment when the good guys use their skills to fight against evil.
Enter daily through the Rafflecopter form below: