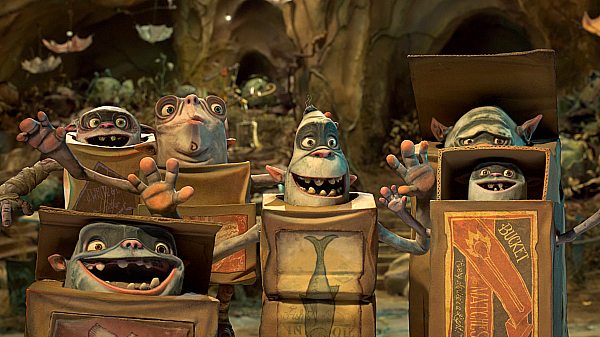 Have you heard about The Boxtrolls?
This stop-motion animated feature is coming to theaters on September 26th. The Focus Features family movie is from the creators of Coraline and ParaNorman. They expanded on the skills used in those films for even more amazing animation and effects.
It is based on the children's novel, Here Be Monsters, by Alan Snow. The fantasy is full of adventure that will take you to another world filled with quirky humans and oddball creatures who live underground and wear recycled boxes as if they were turtle shells.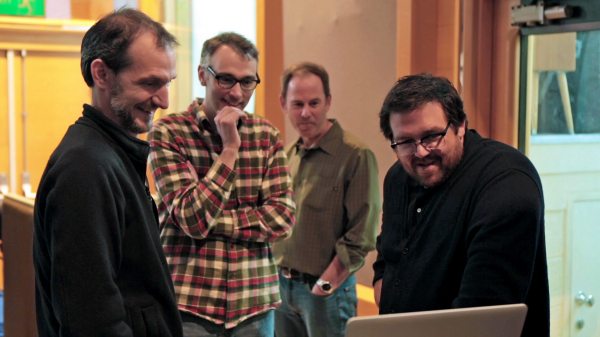 Earlier this year, I had the privilege of traveling to Portland to visit LAIKA Studios and get a behind the scenes look at The Boxtrolls and the stop motion movie making process. It was fascinating!
It was great to meet the filmmakers who have been working so hard to bring this story to life. Travis Knight, Anthony Stacchi and Graham Annable are passionate about both the creativity involved and the technical details that are needed to pull the whole thing together. We often think about people as being either more left brained (analytical) or more right brained (creative). The team at LAIKA taps into both analytical and creative thinking every step of the way and it works.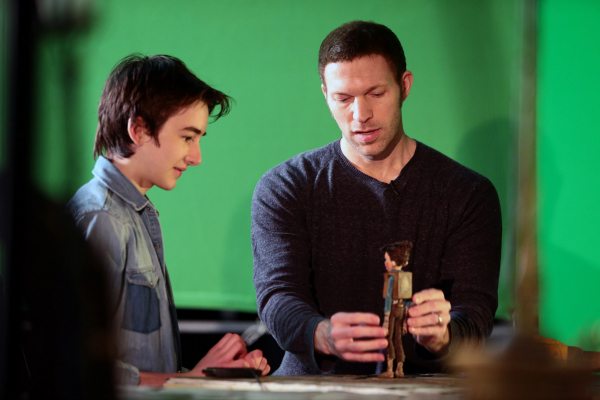 A film of this magnitude takes a whole lot of teamwork, organization and patience. Everyone has to work together so that the minute details fit together in exactly the right way. There is no immediate gratification like you might get from another type of job since it takes so long to combine all of the elements for just a few seconds of film.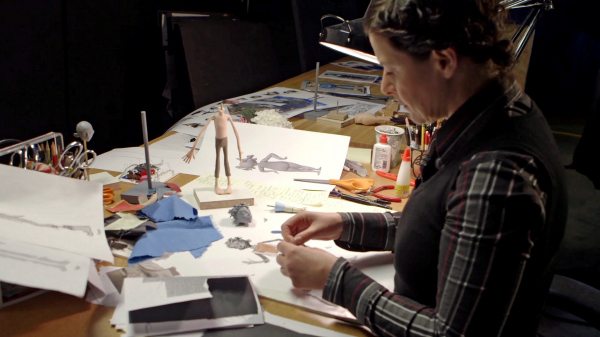 Many of the team members had worked together before on previous projects. They know each other well and have learned to tap into each other's creative talents and technical abilities. Despite the intense and detail oriented work, the studio has a good atmosphere and it was obvious that the people there loved what they were doing.
The Boxtrolls is clearly a team effort. LAIKA CEO Travis Knight doesn't just sit in an executive office. He is also the movie's lead animator. Having this inside understanding of the process helps create a singular vision for the project.
In addition to my tour of the studio, I've seen clips from the movie and am really excited to see the whole thing once it's completed and in theaters in September!
SOCIAL MEDIA – You can connect with The Boxtrolls on Facebook and Twitter and follow along with the official hashtag #TheBoxtrolls .