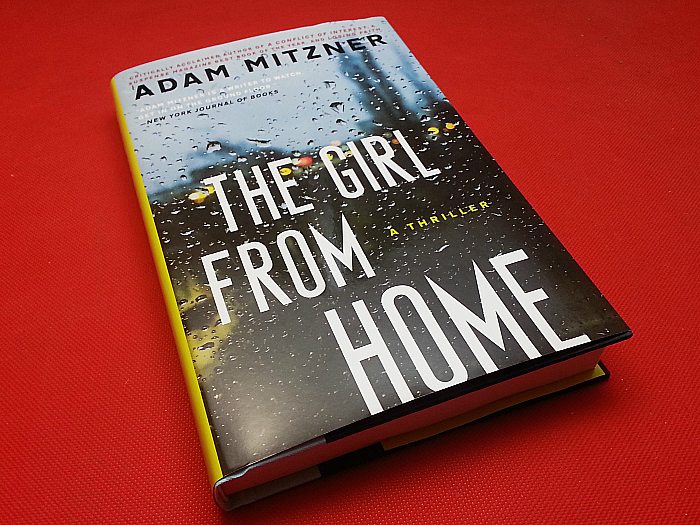 Do you like thrillers? I do! This is probably my favorite genre when I'm looking for a book to read just for fun.
The Girl From Home is the latest novel from Adam Mitzner. I had enjoyed several of his other books before, so my hopes were high for this one. It did not disappoint.
This is a psychological thriller that is intelligently written. The details are realistic and the suspenseful plot twists make it hard to put the book down. It's easy to get wrapped up in the story from the first chapter.
The Girl from Home
by Adam Mitzner
isbn 978-1476764283
Pub. date 4/5/16
Description: "Jonathan Caine is a true master of the universe — a currency wizard with a trophy wife, a penthouse condo with a view of the Statue of Liberty, and the desire for more — when his world comes crashing down, spiraling him into a relentless fall from grace. Devastated, Jonathan returns to his hometown to care for his ailing father and attend his twenty-fifth high school reunion, where he becomes reacquainted with former prom queen Jacqueline Williams. Back in the day, Jackie didn't even know Jonathan existed. Now she is intrigued by the man he has become. But their budding relationship has problems, not the least of which is Jackie's jealous and abusive husband. Jonathan is determined to learn from his mistakes, but is he capable of complete transformation? Or will a shocking temptation test his desire for redemption beyond anything he could have imagined?"
Check out Adam Mitzner's other novels:
Enter daily through the Rafflecopter giveaway form below: