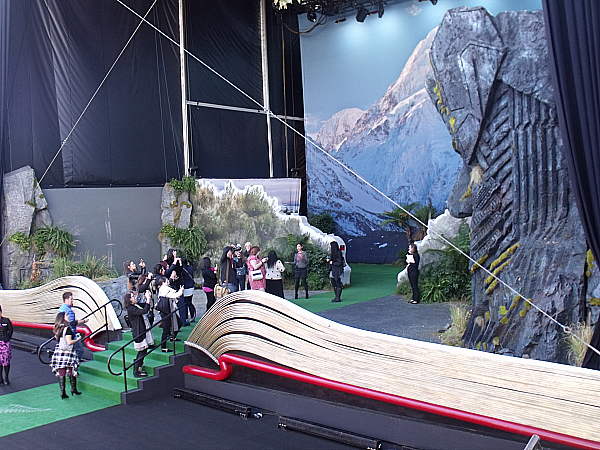 Have you seen The Hobbit: The Desolation of Smaug, yet? Were you waiting in line at midnight to be one of the first to see it on the 14th?
Prior to the movie's release, The Hobbit: the Desolation of Smaug The Book of New Zealand made a special appearance Southern California at the Beverly Hilton Hotel. I was told it would be a life size pop-up book and was thoroughly impressed with what I saw. We were able to walk right into the book, which was roughly the size of 2 tennis courts.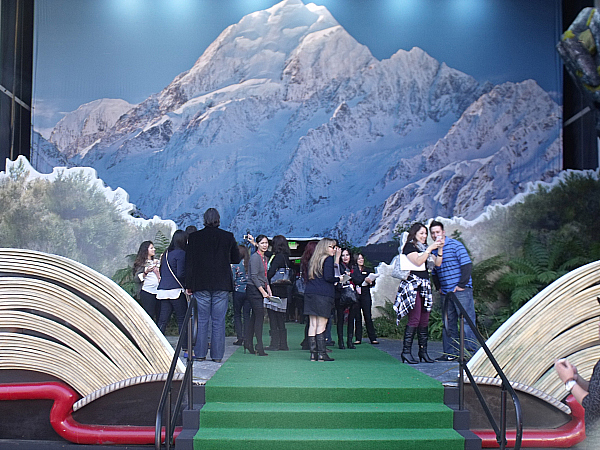 The pop-up contained scenes and props that had been used in the making of the movie. They had been shipped here from New Zealand for the event. It was fascinating to speak with people who had been involved in creating this epic movie.
Also on hand for the event were Aidan Turner and Dean O'Gorman who play Kili and Fili in the movie. This movie has been a huge undertaking and they were thrilled to be a part of it.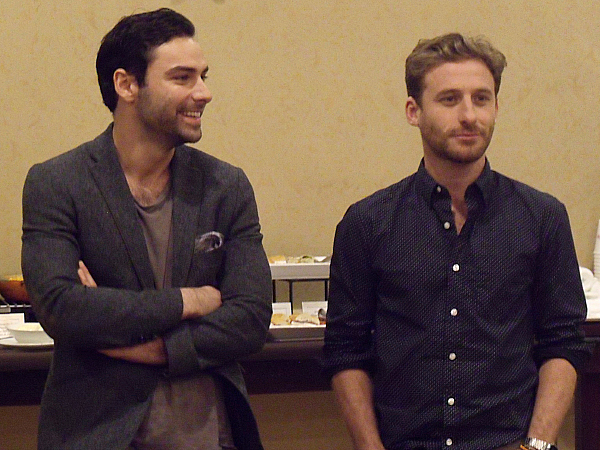 It was amazing to see the work that goes into the props and scenery. The detail is precise and everything looks realistic even up close. I was able to stand beneath King Thror, sit in Beorn's giant chair and walk across a wooden bridge over in Lake Town.
I haven't seen the movie yet, but am looking forward to it!