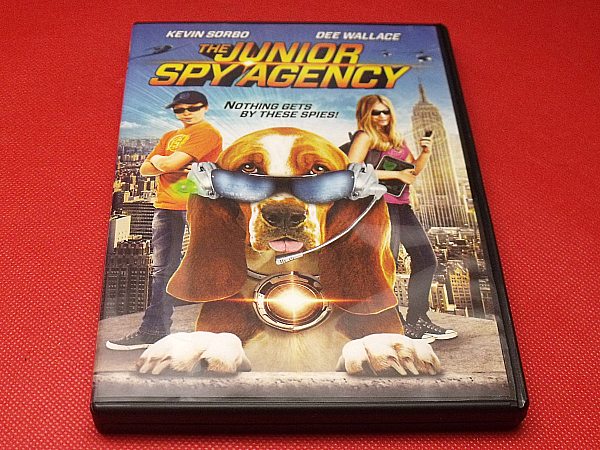 Detective stories have been my favorites ever since I was a kid. Whether it was a book, TV show or movie, I have always enjoyed the clever lead characters, adventure and mystery. Encyclopedia Brown, The Hardy Boys and Nancy Drew helped me get hooked on the genre.
I am certain that I would have enjoyed The Junior Spy Agency when I was in elementary school and it probably would have inspired my friends and I to start up our own agency.
The movie is cute and entertaining. It makes it cool for kids to use their brains and work towards solving the case.
The movie is not rated, but is family friendly. It will appeal most to elementary school age kids, but can be enjoyed by all ages and would be a good choice for family movie night.

The Junior Spy Agency

Inception Media Group
Not Rated
Release date 7/15/14
Synopsis: "After spending the summer solving crimes with fellow detective Emma Marsh and their trusty sidekick Doug the Dog, Sam Steele is less than thrilled to put his junior spy agency on hold while school is in session. But when Sam's history assignment leads him to clues that may uncover a priceless, stolen treasure, they're on the case. Pitted against Cash and his gang of bumbling thieves, the young sleuths race to recover the treasure before it falls into the wrong hands forever … Who knew homework could be so fun?"
Enter daily through the Rafflecopter form below: