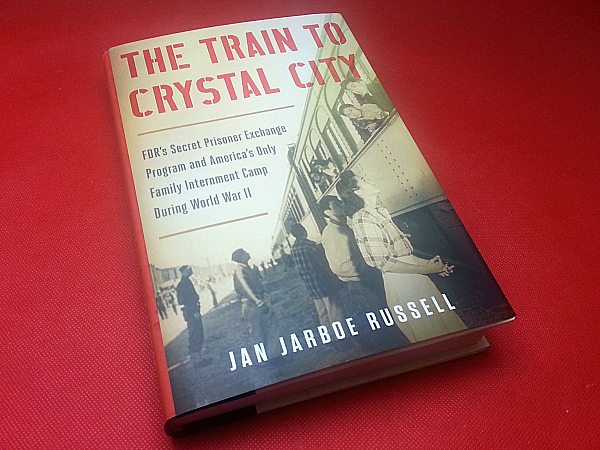 How much do you know about our US history? It's easy to go through school assuming that one side is always right and one side is completely wrong. History lessons in school often present things this way, telling only part of the story instead of giving a more accurate picture of events.
I grew up knowing basic facts about World War II and the atrocities that Hitler orchestrated. Much later I learned about Japanese internment camps and was shocked to learn that this happened here in the US and that I hadn't learned this in school.
Now, I've learned more about our nation's past in The Train to Crystal City. This isn't a pretty story, but it's important to learn about our history as it pertains to human rights. When we understand what happened and why it happened, we can, hopefully, learn from and not repeat the past.
World War II was not that long ago.
The Train to Crystal City

FDR's Secret Prisoner Exchange Program and America's Only Family Internment Camp During World War II
by Jan Jarboe Russell
isbn 978-1451693669
Pub. date 1/20/15
Description: "During World War II, trains delivered thousands of civilians from the United States and Latin America to Crystal City, Texas, a small desert town at the southern tip of Texas. The trains carried Japanese, German, Italian immigrants and their American-born children. The only family internment camp during World War II, Crystal City was the center of a government prisoner exchange program called "quiet passage." During the course of the war, hundreds of prisoners in Crystal City, including their American-born children, were exchanged for other more important Americans — diplomats, businessmen, soldiers, physicians, and missionaries — behind enemy lines in Japan and Germany."
SOCIAL MEDIA – You can connect with Jan Jarboe Russell on Facebook and Twitter.
Enter daily through the Rafflecopter giveaway form below: