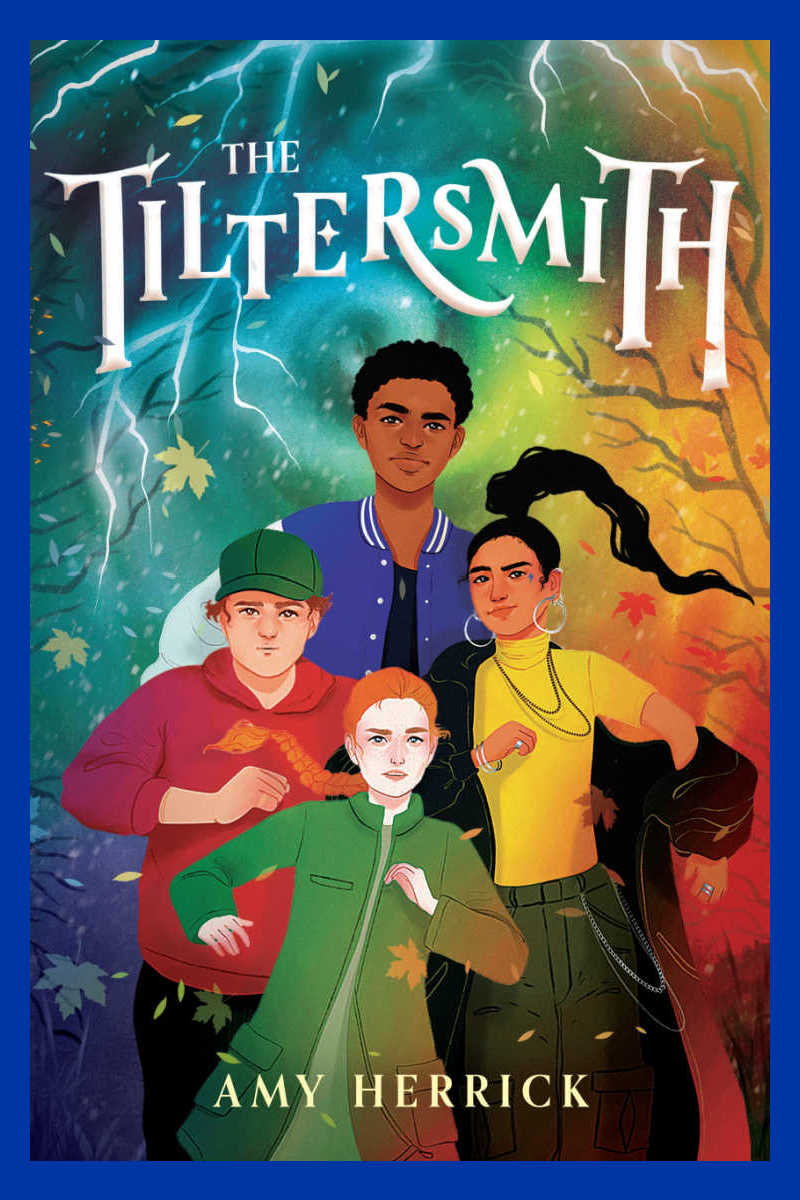 Follow along as we celebrate the release of The Tiltersmith with behind-the-scenes looks from author Amy Herrick!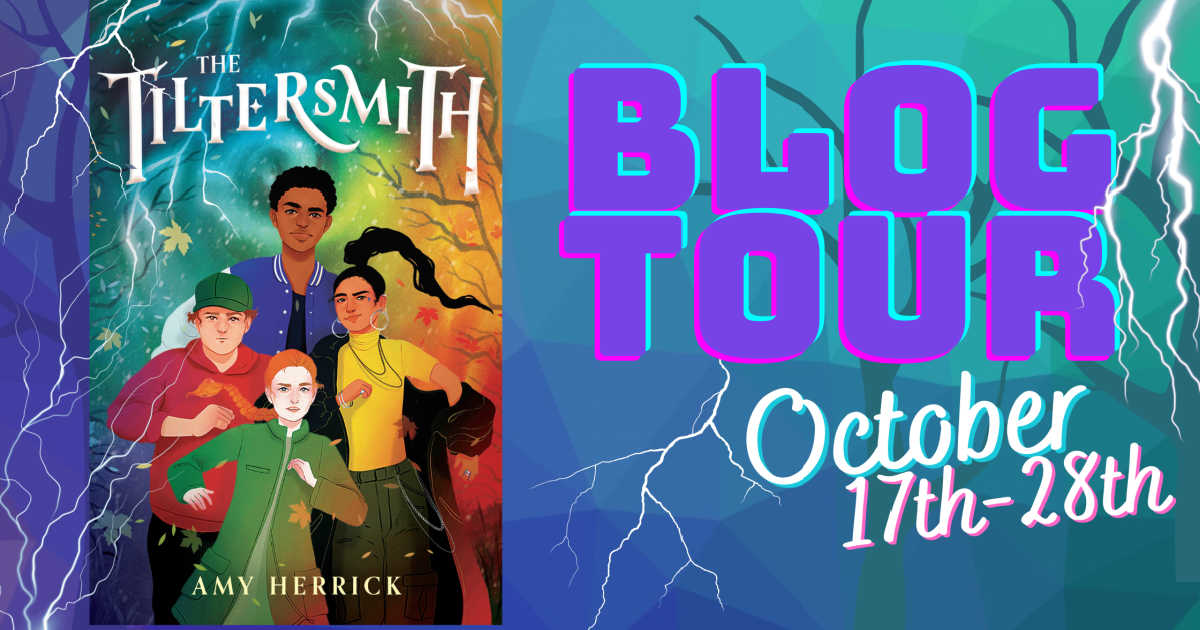 Research Rabbit Holes
by Amy Herrick
Oh, I love the sweet dive into a research rabbit hole, falling and flying and leaping from one place to another, from one century to the next in the blink of an eye.
How lucky I feel to have known the time before the internet, when people still lived in caves and if they needed information they had to trudge to the library in the snow and the rain to get hold of an encyclopedia or wait their turn down in the basement for access to a microfiche machine (look it up!).
I don't take it for granted, this brave new world, this almost bionic evolutionary leap we humans have taken.
On the other hand, it terrifies me, too, and that, I suppose, is part of what pulled me forward to write The Tiltersmith.
Beginning to Write The Tiltersmith
When I began it, I knew I would be doing a lot of research on myths and folktales about Spring, and Spring's yearly battle to free herself from winter.
I had had an encounter up in the woods of Prospect Park which had given me an idea for a modern version of one of those tales.
It was going to be a story that would take place in a year right around now, a year when spring is so late in coming, it appears that it may not come all.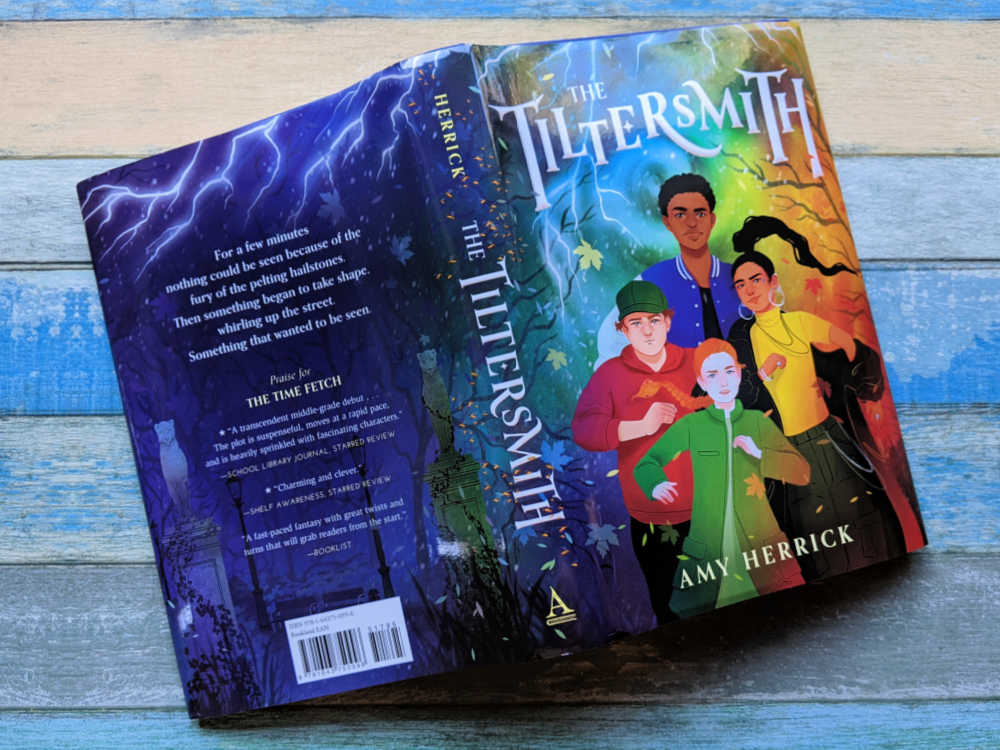 Research
I began to write and, as I expected, I found myself doing research on the many stories that ancient people had told each other to explain why the seasons change.
I was doing research on the Greek Persephone, and the native American Winter Katsina who kidnaps the Blue Corn Maiden, on the Green Man who must sacrifice himself every year for the sake of spring, and on the Egyptian Osiris, the god of death and resurrection who is dismembered by his brother and then put back together again by his wife, Isis.
What a wealth of images and plot lines there were out there to use.
Character Development
And as I wrote, my four young characters were growing more and more suspicious and worried.
What was going on?
Mr. Ross, their science teacher, was worried, too.
There had to be some natural explanation for the delay in spring's arrival, didn't there?
Everyone was arguing about this.
Now I needed to research the modern explanations for the seasons along with the old mythological ones.
I was learning about the tilt of the earth and how the always shifting interaction of wind and seas, along with the temperature and pressure of the air, create weather and climate.
The Story Comes Together
Soon I found I was writing a tale not only full of mythology, but also a story about climate change and how everything in the great web of nature depends on everything else–how the beasts, the insects, the plants, the trees, the molds, the bacteria, all need each other to survive and how they all depend on the astoundingly lucky set of circumstances which has allowed life to evolve and flourish on our planet.
Also, a book about how science grows out of old stories and how science is always opening itself up to new questions and new stories.
A lot to research.
A lot to worry about.
And a great deal to hope for.
It was an awe-inspiring and frightening journey.
I climbed out of my rabbit hole with a whole new sense of wonder and an increased determination to keep my carbon footprint small.
I hope the book will pass along some of that wonder and determination.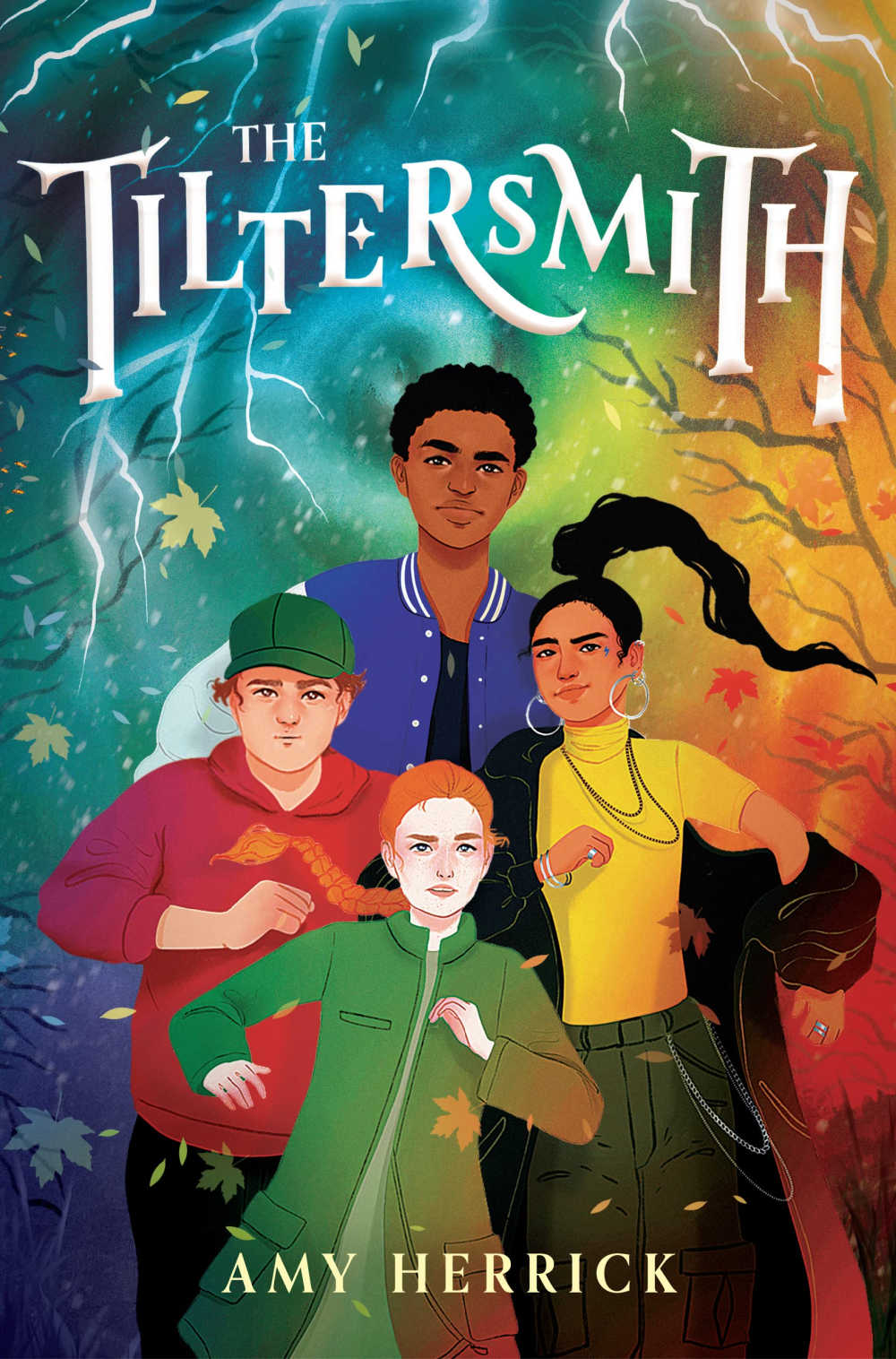 About The Book
Myths and monsters collide with climate chaos in a thrilling fantasy adventure.
Spring has arrived in Brooklyn, New York, but winter refuses to let go.
Sleet, snow, and even a tornado batter the city.
Mr. Ross, the science teacher, believes climate change is the cause, but classmates Edward, Feenix, Danton, and Brigit suspect older, magical forces are at work.
When a peculiar character calling himself Superintendent Tiltersmith appears with a keen interest in the foursome, their suspicions are confirmed, and they're swept up in a battle of wits and courage.
The friends must protect a set of mysterious tools belonging to the Lady of Spring.
If they can free her from her underground prison, winter will end.
But if the Tiltersmith steals the tools, he will keep the Lady in his power and upset the balance of nature forever.
Perfect for readers of Madeleine L'Engle and Susan Cooper, The Tiltersmith returns to the world of Amy Herrick's acclaimed Time Fetch in a timely, exciting stand-alone adventure.
Praise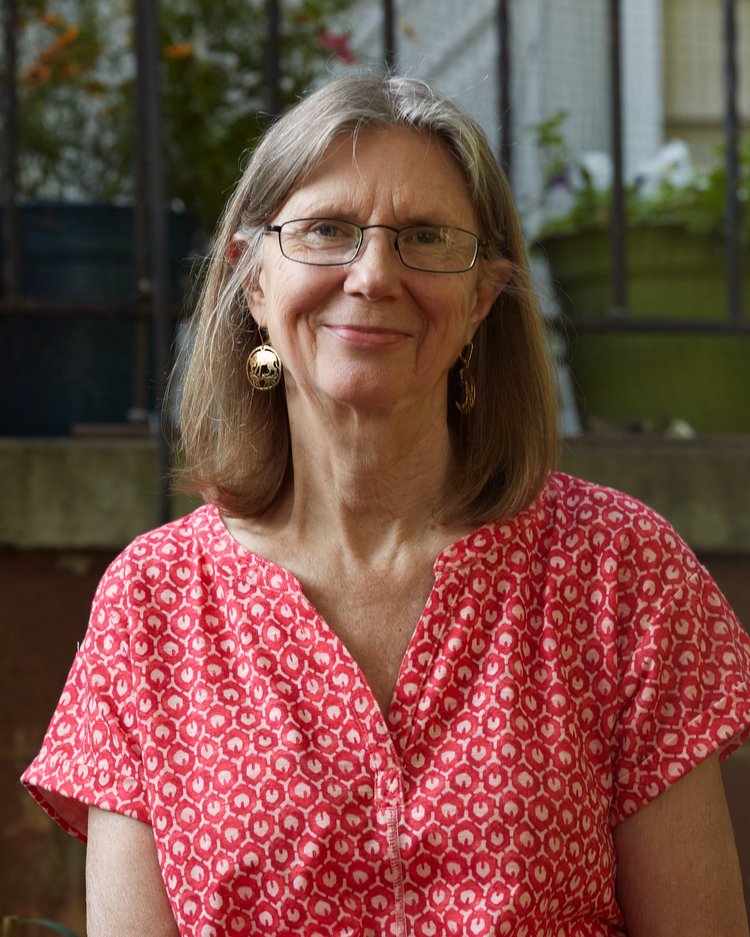 About The Author
Amy Herrick grew up in Queens, New York, and attended SUNY Binghamton and the University of Iowa.
She lives in Brooklyn, where she has raised two sons, taught pre-K and grade school, written books, and kept company with her husband and numerous pets.
A retired teacher, she loves traveling, learning Spanish, and above all reducing her carbon footprint.
Blog Tour Schedule
Mama Likes This October 17th
A Dream Within a Dream October 18th
Always in the Middle October 19th
BookHounds October 20th
Mrs. Book Dragon October 21st
Good Choice Reading October 24th
Mom Read It October 25th
YA Books Central October 26th
Satisfaction for Insatiable Readers October 27th
Randomly Reading October 28th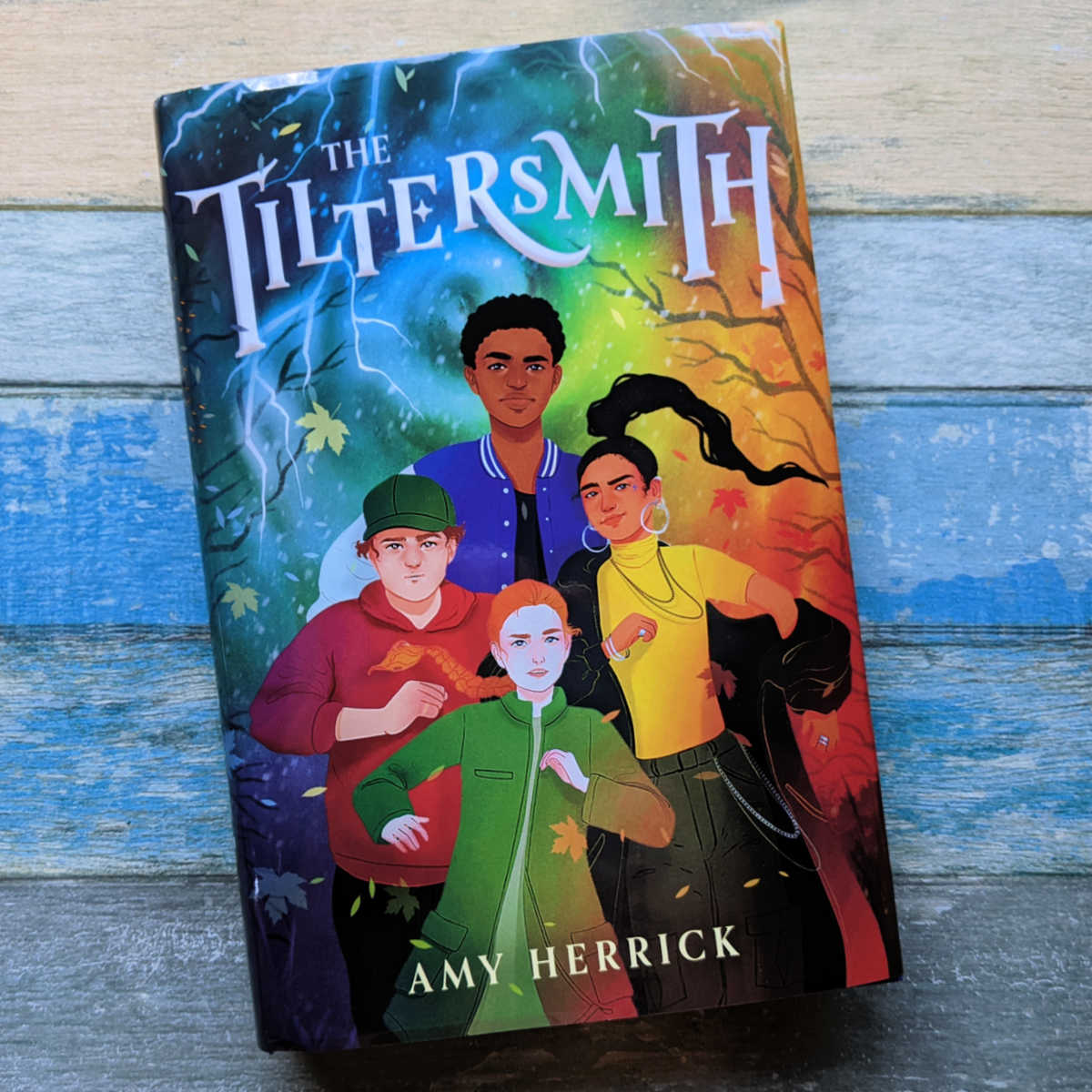 YA Book Blog Tour
The Tiltersmith hardcover book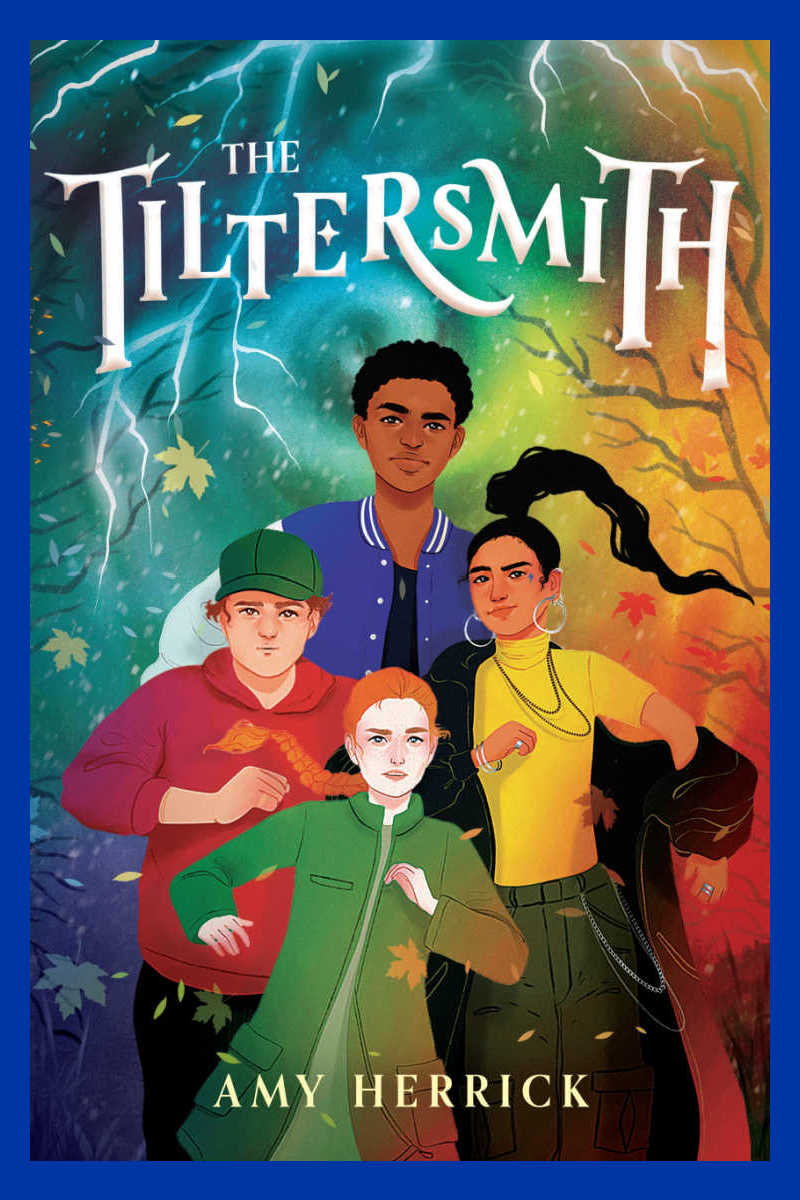 More from Mama Likes This
Take a look at my other entertainment articles, so you can keep up with the latest TV, movie and book news.
Printable Activity Pages
Check out my free printables, when you are looking for fun activities to do at home.
Many are from Disney, Netflix and Shout Factory, so they feature movies, TV series and characters that your kids already know and love.
Some are educational, but others are just plain fun.
There are coloring pages, crafts, word puzzles, mazes, memory games and many other family friendly activities.
Marvel Avengers Printable Coloring Pages
Free Printable Marvel Ant Man Activity Pages
Free Printable Marvel Guardians of The Galaxy Activities
Shopping Deals
Check out the latest online deals, so you can save money and pick out some great products for yourself and your family.
What will you buy first?