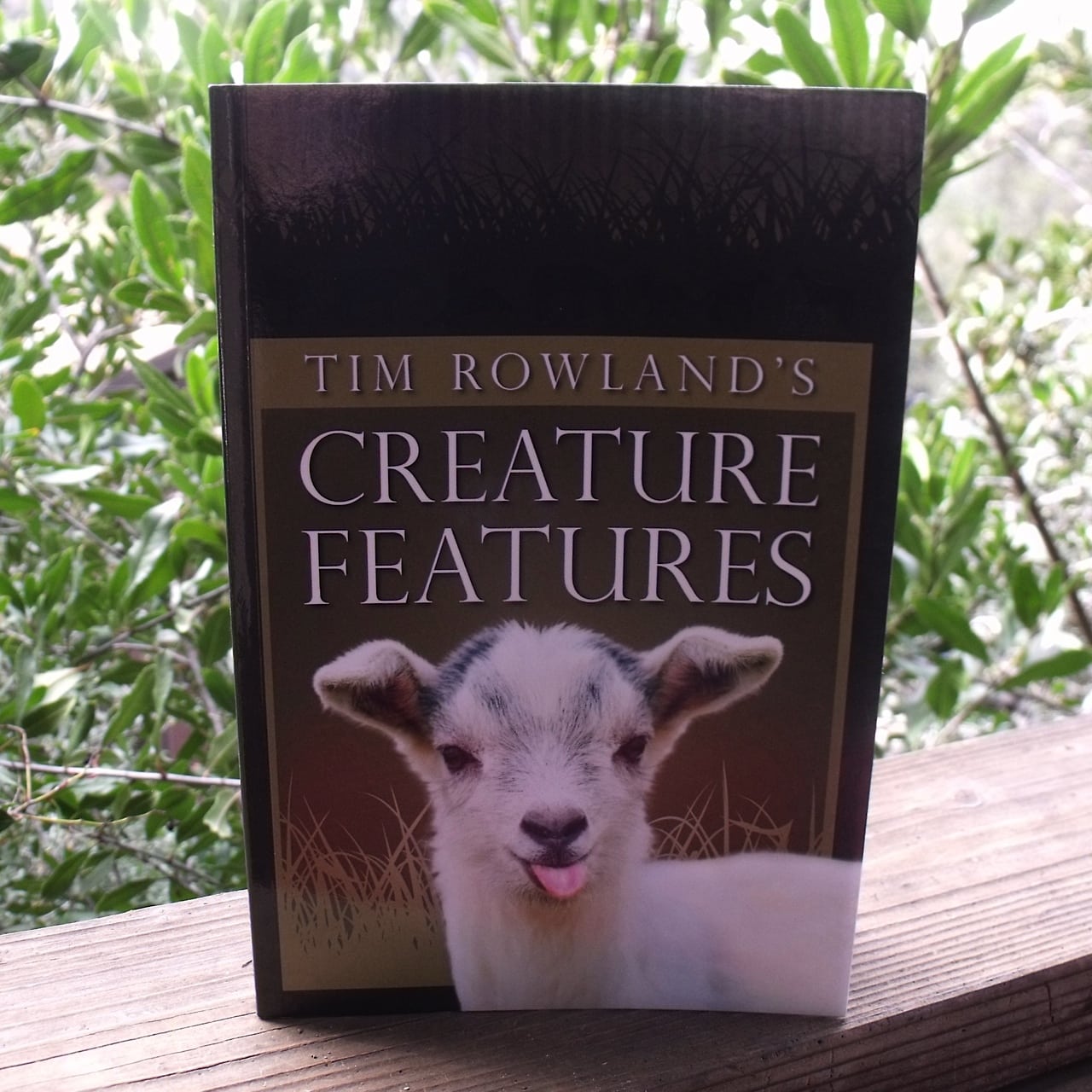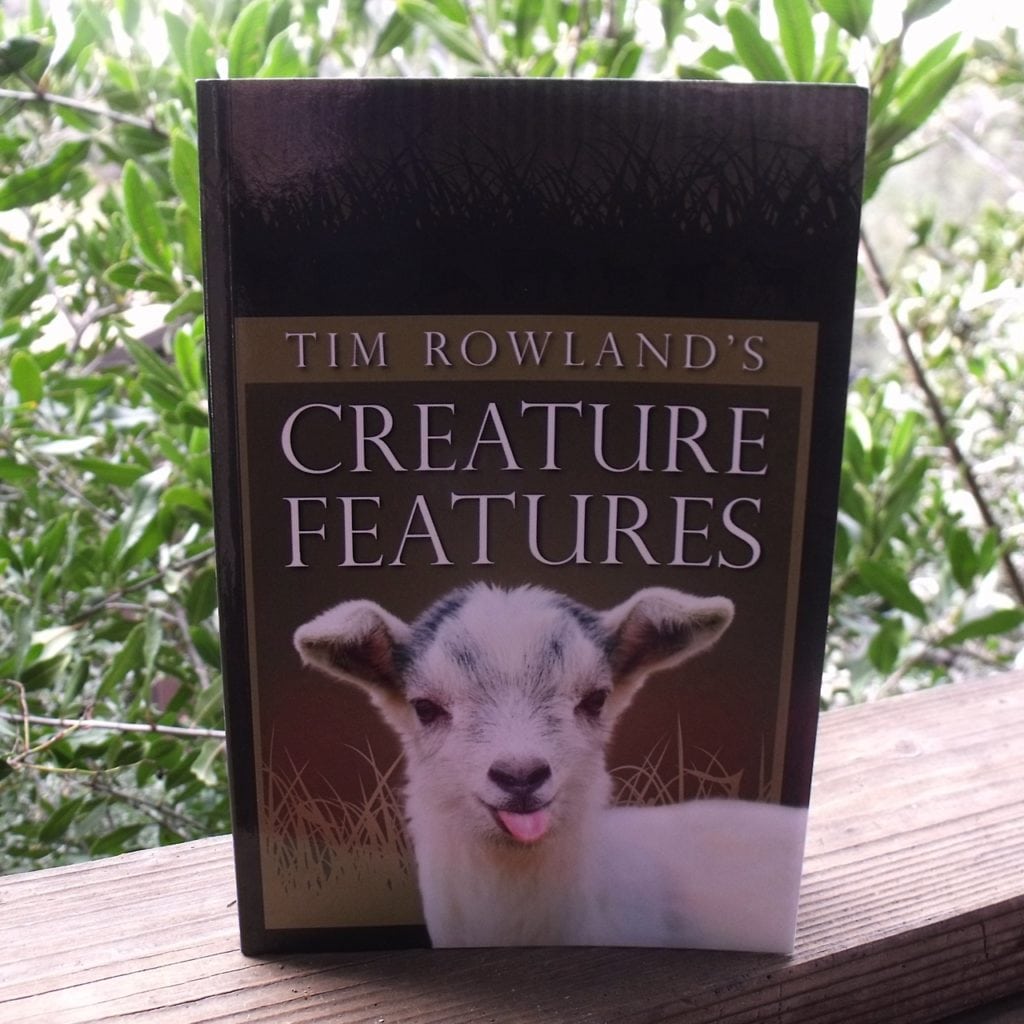 Tim Rowland's Creature Features
isbn 978-0976159735
Pub. date 10/31/12
Description: "When Tim Rowland's earlier book of his animal essays, All Pets are Off, was published, readers immediately clamored for more. So here's a new volume of over 75 warm and funny essays, from the introduction to the farm of bovines Cleopatra and Heifertiti, the Belted Galloway beauties, to the further antics of Hannah the English Bulldog and Juliet the tiny Siamese, along with assorted donkeys, pigs, goats, horses, chickens, geese-and of course, more of the joyful bouvier des Flandres named Opie-that's sure to provide loads of smiles and even outright guffaws."
When I first saw the title "Creature Features" I thought this might be a spooky book. That would have been fine, but it isn't.
It's a wonderful collection of essays about a wide variety of critters that will warm your heart and make you laugh.
Tim Rowland is a columnist at Herald-Mail Media in Maryland. He's also written for many magazines and news syndicates. Instead of having to seek out individual columns, we can have easy access to over 75 of them right here in this book.
The essays are short. Most are just a page or 2. This is the perfect length to read when you just have a few minutes here and there and don't have time for a whole novel. The essays blend together well, but each one stands on it's own as an individual story. You can read one at a time or several, whatever you have time for.
This is an ideal book to leave sitting out at home or to take in your bag when you're heading to an appointment.
Creature Features is fun for animal lovers!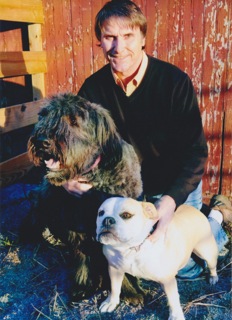 Enter daily through the Rafflecopter form below: