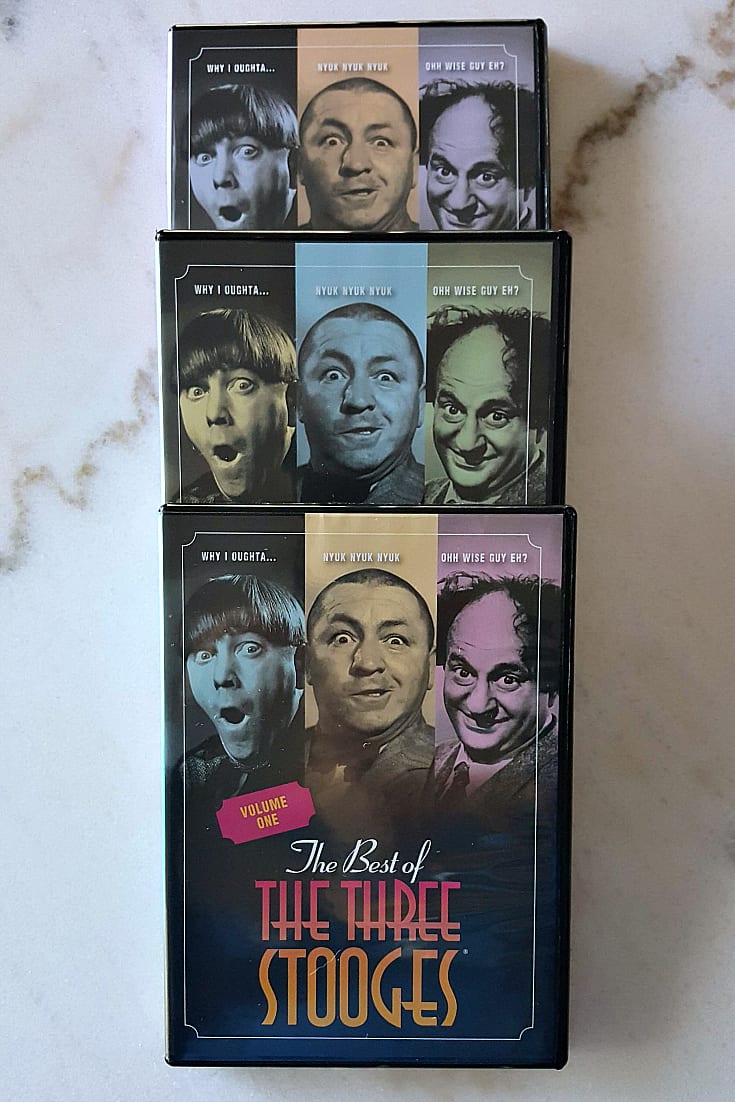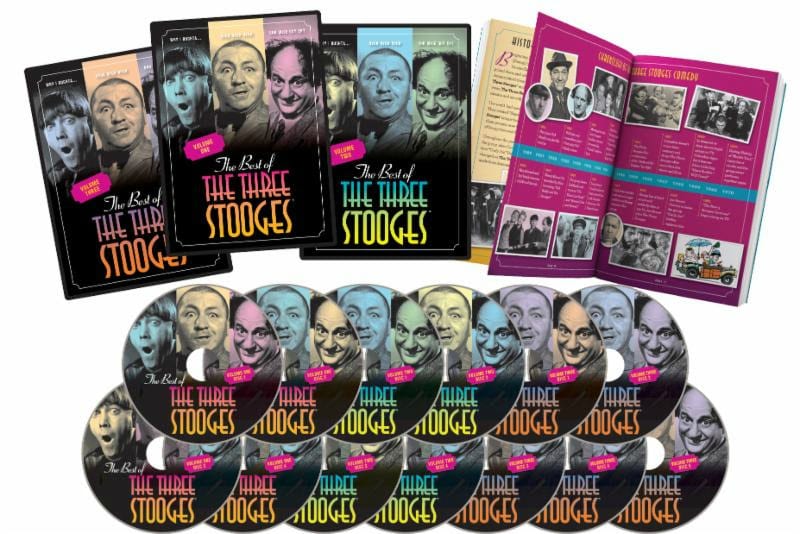 Are you a fan of Larry, Moe and Curly or do you know someone who is? Then, the Time Life Three Stooges DVD collection is the perfect gift!
The collectible DVD set has over 45 hours of programming, and will keep you laughing from start to finish. There are 13 discs that include all this and more:
All of the Columbia Pictures Shorts (1934-1945)
Four Feature Films
Vintage Animated Cartoons
9-Part "Hey Moe! Hey Dad! Documentary Series
Full-Color Memory Book and More!
Three Stooges catch phrases were popular, when first performed. And they still find their way into modern comedy acts and real life conversations regularly. Here are a few of my favorites:
Soitenly
Why I oughta …
Nyuk nyuk nyuk
Oh, a wise guy, eh?
I'll moidalize him.
What's the big idea here?
Hey, fellas!
DVD Set Trailer
Time Life
The Best of The Three Stooges
13 Disc DVD Set
Synopsis
For over 50 years, The Three Stooges presented a brand of pie-throwing, eye-poking and head-bonking routines that cracked up multiple generations.
They were the masters of mirth, merriment and mayhem, turning slapstick comedy into an art form. And, with a body of work including over 300 films, television, stage shows, cartoons and more – they're forever ingrained in popular culture.
Now, one of the greatest comedy troupes of all time is here to poke, smack, slap and bonk their way onto your screens.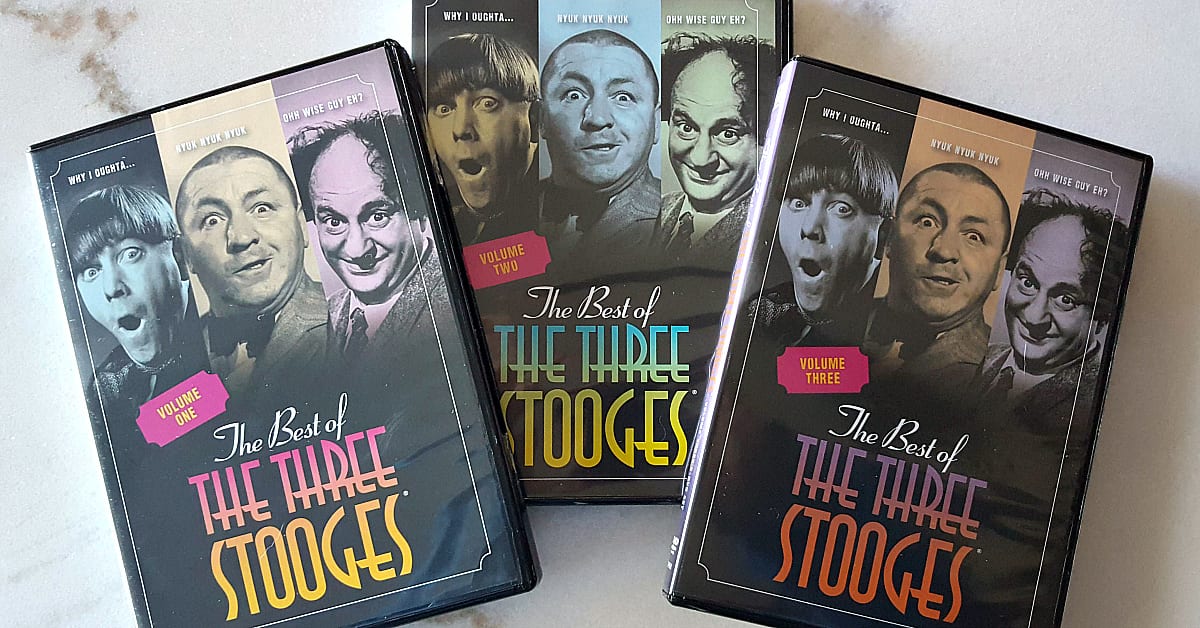 Time Life DVD Set
Want a chance to win more prizes? Then, check out my other giveaways!