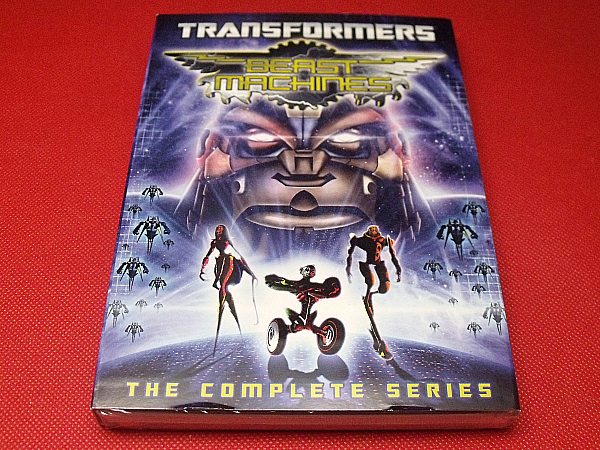 Eleven and a half hours of Transformers Beast Machines in one DVD collection? Yes!
The Complete Series is now available as a four disc set that includes all 26 episodes along with interviews and commentaries that will entertain kids and adult fans of the series.
Beast Machines is the sequel to Beast Wars and picks up the story right where Beast Wars ended. It originally aired on Fox Kids in 1999 and 2000. The story flows well and is easy to get caught up in. Even if you haven't seen Beast Wars lately, you'll be able to jump right into the story.
I especially enjoy the animation style of this series and like how the story has continuity from episode to episode.

Transformers Beast Machines

The Complete Series
Shout! Factory
Release date 9/2/14
Synopsis: "Transformers: Beast Wars may have come to an end, but the adventures of Optimus Primal and his team of Maximals have just begun! When the Maximals return to their home planet of Cybertron, they find that everything has changed. Cybertron seems to have been abandoned…that is, except for the Vehicon drones policing the planet! To make matters worse, the Maximals discover that they've been infected with a virus that threatens to wipe them out, unless they can adapt. Enter the world of the Beast Machines!"
Enter daily through the Rafflecopter form below: