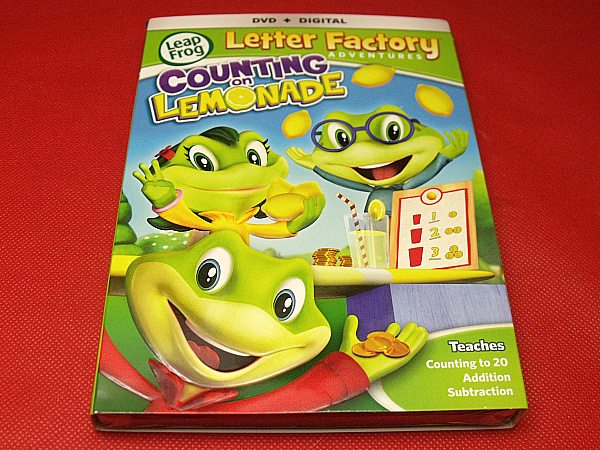 Leapfrog makes learning fun! In their Letter Factory Adventures DVDs, they keep kids entertained while giving them helping them master early educational skills.
Counting on Lemonade is recommended for ages 4 to 7. It's helpful for kids who have already started school and for those who won't be heading to school for another year or two. The basics are covered in practical ways, so that kids learn early on that math is used every day.
This particular DVD teaches:
Counting to 20
Addition
Subtraction
There are sing along videos that enhance the whole learning experience and a curriculum commentary that can help parents help their children. It's great for kids who are being exposed to math for the first time and for kids who are struggling with school.
Leapfrog makes it all fun, so that kids enjoy learning and are proud of their accomplishments. These skills are a good foundation for success in school and in life!
Math is fun!
Leapfrog Letter Factory Adventures:
Counting on Lemonade

Release date 9/9/14
Synopsis: "Tad, Lily, Leap and friends stir up lots of learning fun when they decide to sell lemonade and use their earnings to buy new books for the library. With the help of Cousin Toad, Matilda, Quigley and Burfder, the twins apply their new skills in counting, addition and subtraction to their new venture of making the most delicious lemonade ever!"
Enter daily through the Rafflecopter form below: