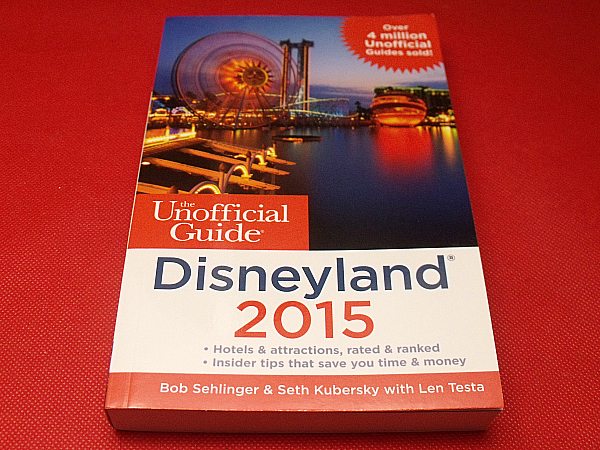 Have you been to The Happiest Place on Earth?
As a lifelong Southern California resident, I have been to Disneyland many many times. I went several times when I was a kid, but really got crazy about it when I had kids of my own. When they were little we had annual passes every year and went to Disneyland several times a week. We live close enough that it was easy to pop over for dinner or a couple of rides whenever we needed some Disney magic.
A one day ticket to Disneyland currently costs about the same amount as my first annual pass. When you're spending that much money for a day of fun or a vacation for a few days, it makes sense to plan ahead to maximize the fun and minimize the stress and long lines.
Disneyland has changed a lot over the years and even after hundreds of visits to the park, I found The Unofficial Guide to Disneyland to be very helpful and informative.

The Unofficial Guide to Disneyland 2015

by Bob Sehlinger, Seth Kubersky and Len Testa
isbn 978-1628090246
Pub. date 9/9/14
The book is organized well and full of practical information. Topics covered include:
Hotels and Motels
Restaurants
Rides
Shows
Character Appearances
And more!
You'll be able to plan for what is most appropriate for your family based on ages and preferences. You'll even get tips on timing for the shortest lines and how to navigate their latest policies for the disabled.
Whether this is your first trip to Disneyland or your 100th, this guide is excellent!
Enter daily through the Rafflecopter form below: