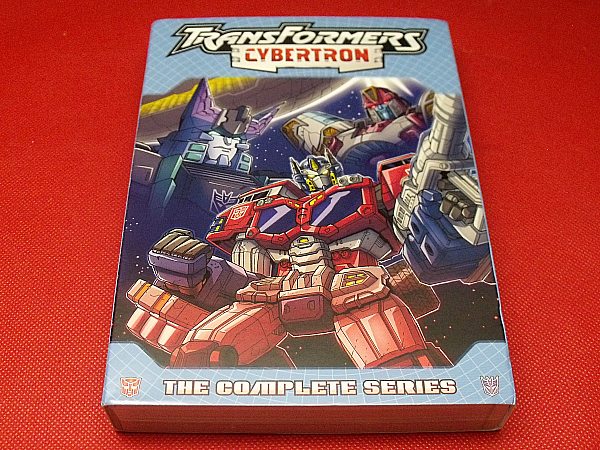 Is there a Transformers' fan in your house? This DVD set is sure to make them happy.
The Transformers: Cybertron TV series and it's accompanying toys made their debut in 2005. The Japanese version of the series is known as Transformers: Galaxy Force. The boxed DVD set includes all 52 episodes from the series. That's almost 20 hours of programming!
The series is similar to more recent Transformers episodes, but the animation style is unique. The robots are computer generated, while the other characters and backgrounds are done with traditional animation. It hasn't been that many years since it originally aired, but this gives it a retro feel and the robots really seem to pop off the screen.
Transformers Cybertron is great for kids who were too young to have seen it back in 2005 and for older fans who have been enjoying all of the many Transformers series over the years. A Transformers DVD marathon would be a lot of fun to keep kids entertained this Summer.

Transformers Cybertron

The Complete Series
Shout Factory!
Release date 8/5/14
Synopsis: "The Conclusion Of The Unicron Trilogy! Unicron has been defeated, but his destruction has created a black hole, which is threatening the Autobots' home world of Cybertron. It's up to Optimus Prime, his team of heroic Autobots and their new human friends — Coby, Lori and Bud — to secure the four mystical Cyber Planet Keys, in order to destroy the black hole. Unfortunately, Megatron and the Decepticons are always lurking. And if the Cyber Planet Keys fall into their hands, it could mean the end of life as we know it. The race is on!"
Enter daily through the Rafflecopter form below: