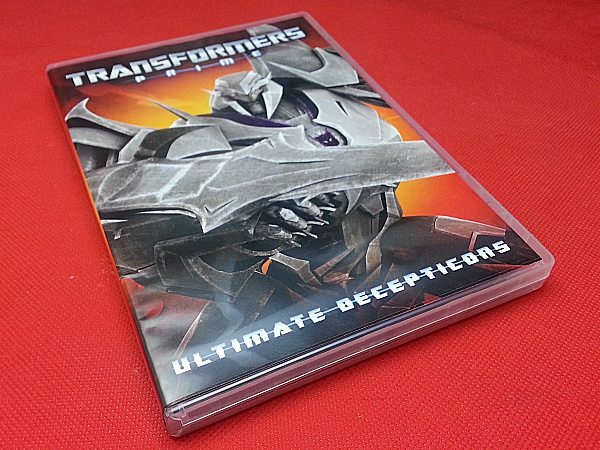 Is there a Transformers fan in your house? I remember my nephew excitedly showing me how his toys transformed back in the 1980's when they first came to the US.
Transformers have evolved over the years, but they still have some of that same appeal that they did years ago. In fact, they have many fans who have enjoyed them for decades and still love them as adults.
In the latest Transformers Prime DVD, Ultimate Decipticons, Optimus Prime and his elite Autobots are ready once again to do what's necessary to defeat the Decepticons. These more recent episodes are made in beautiful CG animation that makes the action seem to pop right off the screen. The episodes are exciting and they'll leave kids (and adults) feeling empowered to fight for what is right.

Transformers Prime

Ultimate Deceptions
Shout! Factory
Release date 9/8/15
Synopsis: "While the Autobots have vowed to protect Earth, Megatron and his treacherous Decepticons have vowed to strip it of its valuable Energon, no matter the cost. Somehow, Optimus Prime and his Autobots always seem to get in the way. With Ultimate Decepticons, you can now see five of the greatest Decepticon stories, featuring Starscream, Skyquake, Makeshift, Airachnid, Dreadwing, Predaking, Knock Out and more of your all-time favorite transforming villains!"
There are five episodes on the DVD:
Masters And Students

Con Job

Crossfire
Prey
Thirst
SOCIAL MEDIA – You can connect with Shout Factory! on Facebook and Twitter.
Enter daily through the Rafflecopter giveaway form below: