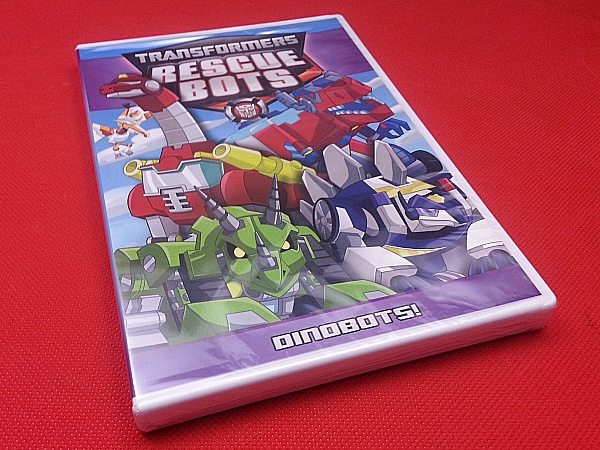 Kids love dinosaurs and kids love Transformers. Now they can have fun with both in the latest Transformers Rescue Bots DVD!
Transformers were first introduced over thirty years ago and have been entertaining kids ever since. Transformers Rescue Bots are similar to the original characters, but have been tweaked a bit to appeal to younger kids. There is still great robot action, but the robots have a look that is more simplified for little ones. The stories and themes are just right for preschoolers and kids in early elementary school.
The Dinobots DVD includes 5 fun filled episodes – almost 2 hours of programming:
Land Before Prime
Big Game
Quarry vs. Quarry
Did You See What I Thaw?
The Attack of Humungado
Transformers Rescue Bots

Dinobots!
Shout! Factory
Release date 8/25/15
Synopsis: "More fun with everyone's favorite Dinobots! Chase, Heatwave, Blades and Boulder are back for more rescuing adventures in Griffin Rock! This time, their adventures are going to be huge — and prehistoric! That's right! The Dinobots are back and they're bringing big fun back to Griffin Rock!"
SOCIAL MEDIA – You can connect with Shout Factory! on Facebook and Twitter.
Enter daily through the Rafflecopter giveaway form below: