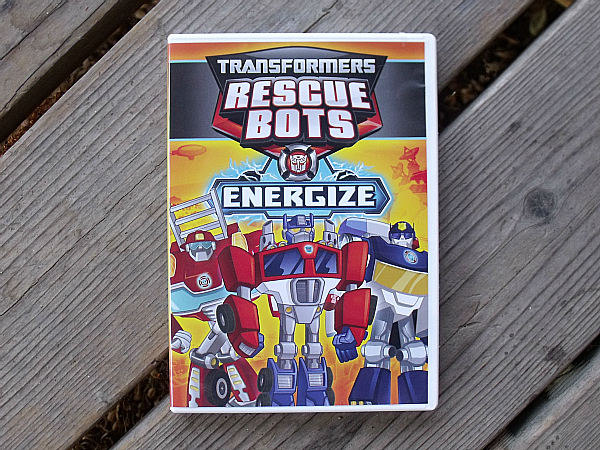 Transformers are back again with a fun new DVD. The Transformers Rescue Bots series is currently on the HUB TV Network. I can remember my nephew expertly transforming his toys decades ago and am happy to see that there is still more than meets the eye.
The show is great for little kids and can also be enjoyed by older fans of the other Transformers series.
The DVD has 5 regular-length episodes and a hands-on bonus:
Cody on Patrol

Walk on The Wild Side
Christmas in July
Deep Trouble
Return of the Dinobot
Bonus: Printable Coloring Sheets
The episodes are full of imagination and are great for little kids who like adventure and mechanical things. The Hasbro toys are a great way for kids to continue on with Transformers play at home. The show and toys will encourage kids to use their minds and hands in a fun way.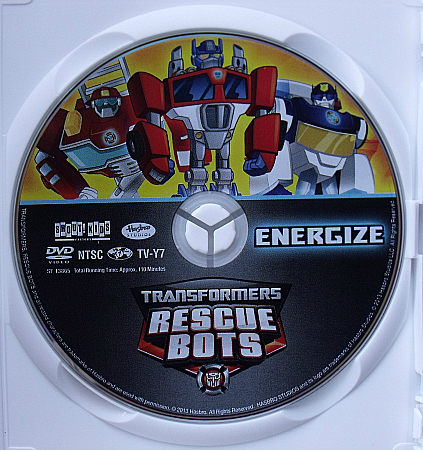 Transformers Rescue Bots: Energize

Shout! Factory
Release date 6/11/13
Synopsis: "They've been given the task of going undercover to protect the good people of Griffin Rock and learn the values of teamwork and the power of friendship by partnering up with the town's first family of emergency responders: Fire Chief Charlie Burns, daring helicopter pilot Dani, hot-shot firefighter Kade, brainy engineer Graham and the heart of the team, Cody!"
CONNECT – You can like Shout Factory on Facebook and follow them on Twitter.
Enter daily through the Rafflecopter form below: