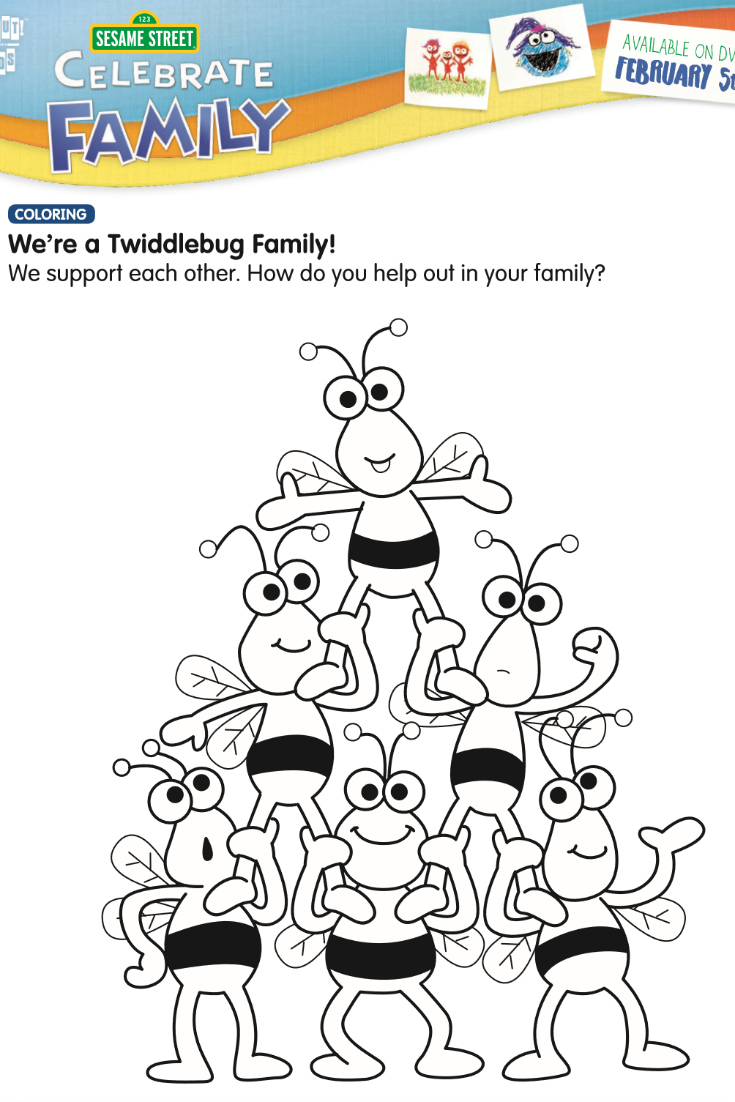 Click HERE to download the free Sesame Street printable, so your kids can add their artistic touches to the Twiddlebug coloring page.
This is the Twiddlebug family, and they support each other!
Sesame Street: Celebrate Family
Shout! Factory Kids
Release date 2/5/19
Synopsis
First, Abby's family has dinner at Elmo's house, where she learns that even though families do things in all different ways, they can still have fun working together to make a meal.
Then, Cookie Monster realizes he's forgotten to get a gift for his mommy for Mother's Day—what should he do?
For Father's Day, Rosita wants to make a video for her dad, but she needs some help from her friends. Next, we meet Rudy, Abby's new step-brother!
Finally, Hooper's Store is throwing a special party for kids and their grandparents.
Check out my other free Sesame Street printables, so you can have more family fun!